Houses without doors are always alarming. It is an open message to thieves and burglars. A house with a door opening but no doors is never secured or protected. Specifically for places or villages like Shani Shingnapur, the house has door openings but no doors. So, when they sleep at night the door openings are not closed at all.
Not only it is limited to any fear of human fright but any kind of poisonous and dangerous animals may also peep inside the villager's rooms. But no such incidence is heard in this village of Maharashtra, in the Ahmedabad district.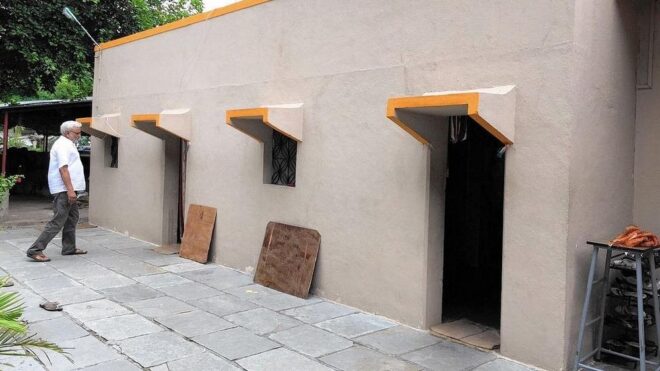 Believe has resisted theft with no Doors
Till today there are no cases of crime or theft in the village. Despite the lack of security, their homes have no doors and door locks are secured. Shani Shignapur is one of the most protected villages in India without any necessity of security.
While leaving their houses the owners keep them open and unlocked. It is a fact that their places and things from nominal to precious are safe and untouched. This strange attitude toward their lifestyle has given them security. Shani Shingnapur is a place that has 40,000 devotees living in the village. It is their strong belief about existence encircling protection, grace, and blessing of Lord Shani. Shahi is considered to be one of the strongest lords in the Hindu religion. Lord to protect from all the obstacles and hard times. It can bring a good time as well as a bad time, which remains for 5 years to 7 years depending on their Karma.
The devotees of Shani in this village of Maharashtra have been keeping this trend of unlocked doors or no doors for centuries. Still, they continue to live in the same way leaving everything on God Shani.
Centuries-Old Monument of Shani
The village has a large shrine of Shani which is approximately five and a half feet high rock established in the open air. This Shani temple is popular and awakening that each day it has about more than 40,000 devotees and it reaches lakhs in Amavasya.
According to the villagers, God is their savior. He will save them from all problems, and if anyone tries to be dishonest and does any crime the influence of Shani will put him into hard times for 5 years or more. Depending on his behavior and Karma from the past to the present.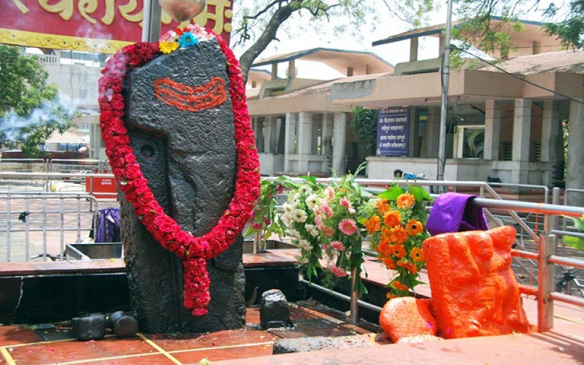 Hindu religion has a strong belief in both the bad and good influences on humans. Mostly it has the worst effect of suffering those who fall under the Shani Dasha. But often it is one of the best times when they progress in the future while some may have the worst time causing a decline in life. Everything depends on the deeds of the past and present on which the malefic Saturn behaves on an individual.
Devotees of the Village till one kilometer do not have a door, even the UCO bank and the Post office do not have a door, far is the matter of Locks.