"At What Age You Must Get Married?"
Marriage is no doubt a big thing in everyone's life.
If you're someone who is not in a relationship, then don't worry because good things take time. And for those, who are already committed and are slightly confused about the whole "marriage thing", then as of now take a deep breath.
I'll assume you must be in your 20's something and like all couples do, you must've given a thought about "at this-certain age" you'll tie the knot. But before that, take a look at what your zodiac sign has to say about the "right age" to get married.
At What Age You Must Get Married ? Here is the answer: –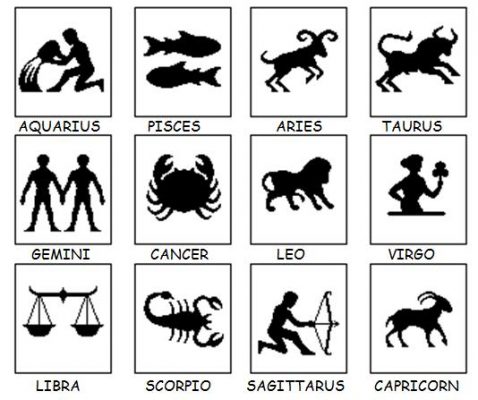 ARIES
People with this sign are mostly adventurous and cool-minded ones. But, this people lack a lot of patience level and thus tries to do everything as soon as possible, even though it turns back to haunt 'em. So, on that basis, many people rush into marrying when they're tired of waiting for love.
But, in reality, people with this sign must marry when they are 25-26 years old.
TAURUS
People with this sign are totally blessed with patience and they can wait for someone who truly respects and loves 'em. Based on that, people with this sign can get married once they find love especially 30's is the best option.
GEMINI
Gemini's who are not committed in their 20's are bit more sad yet happy. They're the twins who are confused and solved. They deal with two different things because of their twin sides. But mostly, Gemini's best age to get married is after 30's.
CANCER
Cancerian's- if you are in love in your 20's and if everything is going pretty good, then getting married at a young age is cool. But mostly, the one who are looking for someone should get married after 30's.
LEO
Leo's are cool and these signs mostly indulge into long-term relationship. They don't force up themselves to do anything and are pretty cool with the late happenings in life. Thus, Leo's are said to be living happily ever after if they tie the knot in their early 40's.
VIRGO
People with this sign are mostly career oriented and they know what they want in their life. In terms of relationship too, they are focused and know what they want from their partner.
The best age for Virgo's to tie the knot is 25 -26.
LIBRA
Librarians' are simple and they are good at comprising things. In terms of marriage, the best age is in 20's.
SCORPIO
Scorpions' are very possessive in nature and they want things in a fast forward manner. This later results into causing troubles and scorpions who marry early are said to be unhappy. So, they need to take time and figure out things and thus, best time to tie the knot is after 30's.
SAGITTARIUS
Before marriage, all they want is to explore the places and enjoy life to the fullest. They want space and time to figure about things in their life and thus, getting married in the 40's is the best thing.
CAPRICORN
Capricorn's can balance everything- Be it getting married in the 20's, 30's or even 40's and 50's. Falling in love matters them the most and whenever they feel the time is right, they're all-set to get married.
AQUARIUS
They are avid-travellers and they want freedom no matter what comes in. Also, they don't care if they stay single forever so marriage and age is not a deal for them. Still-30's-4o's is the best age for them.
PISCES
Pisces's plan about everything that they want in their life and they think 26 is kind of a best age for marriage. And guess what, it is the best age.
I hope the big question -" At what age you must get married " is now solved.
Do you have any thoughts to share? Comment below.