Yes, I also have a sex life!
Are you interested in knowing about it? Do you want to gossip about the intricate details about my hot and happening sex life?
I guess not, for the simple reason that I am neither a celebrity nor a politician. I'm just another common citizen of the country who indulges in sex for pleasure, just like everyone else does!
So what is this great hoopla about sex lives of Pakistani politicians; that too from across the border? I mean, they are normal human beings, have their own needs and desires and whatever they do inside the bedroom or in a car or wherever is their personal matter.
Some time back the news circuit had suddenly heated up with the alleged love affair or sex affair of late Benazir Bhutto's son Bilawal Bhutto with renowned politician and ex-minister Hina Rabbani Khar! No doubt, it spread like a wild fire across the border and all of us in India enjoyed the spectacle with added spices.
That was not the first time though. Ex-cricketed, Prime Minister-in-waiting and chief of political party Pakistan Tehreek-e-Insaaf, Imran Khan has kept the citizens on both sides of the border fairly entertained with his multiple love affairs, marriages, divorces and re-marriages! His marriage to Jemima Goldsmith, one of the richest girls from UK created enough controversy which felt smaller when they divorced. And recently he was again in news for marrying a news anchor almost two decades younger to him, Reham Khan!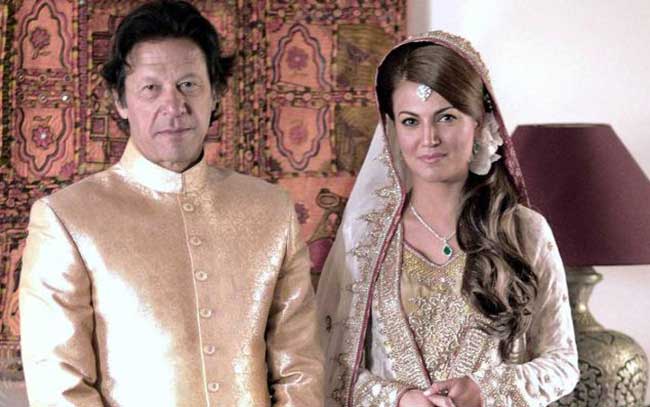 There are many more sexual and love escapades if one goes by the books written and articles published in past few years. The question is what is so juicy about these affairs?
Yes, there have been jokes in the social media about Pakistan's female politicians being much more attractive than Indian female politicians.
But then, are we interested in knowing the sex life of Lalu Prasad Yadav?
Or a Mulayam Singh Yadav?
What about Manmohan Singh or Sharad Pawar?
Well, we only talk about these people in terms of corruption and governance, not peeking into their personal lives at all!
Why not?
In fact, the question is when there are serious trust deficit issues across the border and herculean efforts are needed to bridge the gap and find a common platform to address all pending issues, all that everyone is doing is trying to peek through the keyhole of the bedroom as to what are the political decision makers doing with their pants down! Come on, they would be doing what everyone else does, nothing different or too innovative! Okay, may be something innovative or new, but then there are better things to learn than new positions. We have Kama sutra, remember? Go figure!
Anyways, this voyeurism may or may not subside soon, but it would be better to put our energies in the right domain.
The sex life of a politician was there, is there and will be there just like yours and mine!