The way Alia Bhatt is considered all beauty and no brains; it seems she is not the only one. Bigg Boss girls seem to be sailing in the same boat as Alia!
All those girls reading this should be careful!
The new virus in town, Alia Bhatt-virus is fast making progress and affecting any and every girl who hears about this virus!
Don't believe us?
Go and re-watch yesterday's episode of Bigg Boss 8! You'll get all your answers!
Still confused? Let us simplify it for you.
Alia Bhatt is infected with "i-am-the-biggest-dumb-chic-on-this-planet" virus!
It was visible during her chat-show appearance on Koffee with Karan and the jokes that followed made it abundantly clear that the virus was multiplying. But it will multiply so fast and will affect girls who haven't met her or don't even know her remotely is beyond wildest imagination.
It all came to light when the host of Bigg Boss, Salman Khan started asking GK questions to the contestants of the show. Immediately the situation worsened and the whole world became witness to the depleted brain activity of all the females inside the house.
Terrible answers followed, which would put even Alia to shame! Not knowing the President of the country or the capital of Jharkhand or a simple mathematical question of 5 multiplied by 0 equals what, tells a sorry state of medical care given to such patients. Do we blame the Modi government for this tactical lapse on their end or only Alia has to be blamed for spreading this contagious disease?
For starters, no one was expecting smartness from girls like Karishma Tanna (who only knows about her make-up and pimples!!) or Sonali Raut (who is walking-talking zombie!!), but they would plunge to such depths of idiotic mess was also unimaginable! Nothing else, but the Alia Bhatt-virus can be blamed for such stupid acts!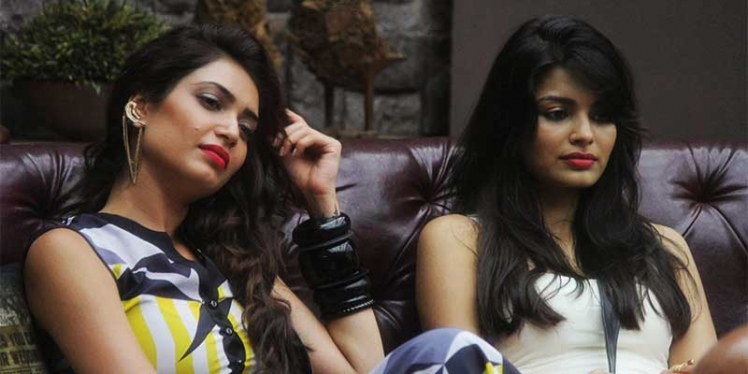 We are wondering what happens next.
Are all those girls who are part of glamour world already affected by this virus or in the process of getting the virus? What is the cure for such a disease?
Do we need to send these girls back to school, ask them to re-learn everything and then come in the film-industry after gaining back their intelligence (if they had any in the first place) or should we keep them in separate enclosures so that the world doesn't get infected by their collective stupidity?
It's high time we save the world from this deadly virus or the coming generations will not forgive us for choosing skin-deep beauty over hard-core intelligence! Frankly speaking, even the beauty is also not something to kill for!
Girls like Diandra or Sonali aren't that beautiful to sacrifice brains for, what say?
For now, let's focus on getting a cure for this virus or stop these girls from spreading the infection any further!
You are already infected by Alia Bhatt-Virus!!