Saina Nehwal from badminton to twitter star – Indian sport recorded a '˜Super Sunday' and amongst them was country's foremost shuttler Saina Nehwal who won the coveted China Open title.
Indian sport recorded a 'Super Sunday' and amongst them was country's foremost shuttler Saina Nehwal who won the coveted China Open title.
The world No.5 defeated Japan's Akane Yamaguchi 21-12, 22-20 in 42 minutes in the Final to bag her third women's singles crown of the year.
Prior to this, the Hyderabad-born has also won the India Grand Prix Gold in January and the Australian Open Super Series in June.
Commenting on the win at China, Saina was very happy with the performance. "I was surprised to see the scores by which Akane beat Sun Yu and Bae Yeon Jun. I was not expecting to beat three Chinese in a row. I will remember this title for the rest of my life. Each year I used to wonder if I would ever win the China Open because it is such a difficult event. The crowd was lovely.
It was a special feeling to see a full house crowd cheering for both of us," the six seeded added after the win.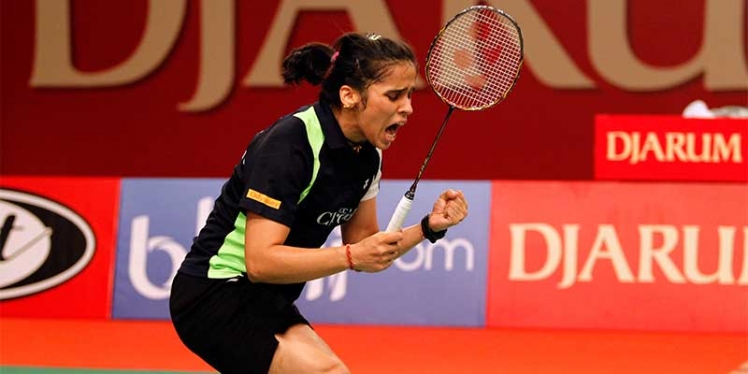 Not only this, Kidambi Srikanth was also amongst the news as the former won against two-time Olympic champion Lin Dan (21-19, 21-17) to win the Men's China Open Super Series tournament on Sunday.
Saina Nehwal might not have been a 'record beater' (followers) on the social media but after the China Open victory, the former may find a new fan base amongst the Indian sports lovers. Saina is admired by fair and wide as India's leading sportspersona and many even rank her in the line of Sachin Tendulkar and Leander Paes. One may notice a probable change in the shuttler after Saina replaced P Gopichand with Vimal Kumar.
Here's an exciting stat attack on the Hyderabadi – Of her last 9 defeats in international tournaments, 8 have come against the Chinese — either Shixian Wang (3 – French, Denmark, All England), Yihan Wang (2 – India, Swiss Open), Li Xuerui (2 – Worlds, Indonesia) or the beanpole Yao Xue in 2014 at Malaysia.
Putting all those defeats behind, Saina' China Open triumph has won her many fans. The Hyderabadi who mostly tweets pictures of either her family or herself or players; she's really turning the tables around.
Biopics are made on former, current players in the Bollywood industry and one name that may achieve a numero uno status in coming years will be none other than, Saina Nehwal!
Follow Saina Nehwal on Twitter – @NSaina