Things Insomniac Will Relate To – Insomniac is a person who is regularly unable to sleep. Even though a person needs 8 hour sleep, insomniacs are people who find it difficult to get sleep every day. An insomniac will either over-think things, or look at the ceiling continuously assuming things etc. Are you an insomniac? If you are, then let me tell you, that you're not the only one. There are so many people out there who are dealing with this same problem.
No doubt, it is a serious one.
I personally know many people who find it really difficult to sleep. To get over it; no pills really work, and then it becomes more upsetting. Even though you love *sleep*, the problem of insomniac make everything DIFFICULT, right?
Here I've listed things insomniac will relate to, and others who get sleep will understand the struggles insomniacs go through.
Things Insomniac Will Relate To –
ALWAYS TIRED
A person who can't sleep is always tried. You can just look at their face and you'll come to know that they're very tired, but they can't do anything about it. Even though getting sleep will solve everything, the sleep won't come to them.
EXERCISING, MEDICINES DOESN'T WORK
An insomniac will try everything i.e. applying oil, massaging hair, taking pills, so that they can get a good sleep. But unfortunately, it just won't work. One thing is, trying so much to get sleep doesn't work and then it becomes frustrating.
WAKING UP BEFORE ALARM CLOCK
This happens and it's kinda heartbreaking. Just imagine, you've set an alarm clock so that you'll wake up @ 8 in the morning. But, you suddenly wake up @ 5 and then you struggle to get sleep once again.
That's what insomniacs go through and it's completely heart-breaking – Trying to sleep.
GETTING JEALOUS
When the sleep doesn't come, most insomniacs stare at other people around them. They keep wondering one thing and i.e. "Oh, how lucky are they to get such a good sleep", "why am I stuck in this problem?" Questions keep running through mind, and at one point it gets hard.
FRUSTRATION
It's obvious that they've to deal with frustration. Exercising, taking pills didn't work, and this particular thing upsets them a lot. At one point, it gets so damn annoying that they want to scream and shout "********". At times, they even punch their pillow, that's just another way to bring the frustration out.
YOUTUBE IS THE COMPANION
When insomniacs finally give up, and accept that the sleep won't come, at all, they think that it's better to watch videos on YouTube. Watching Ellen DeGeneres show or Dance plus…anything that they're interested in keeps them busy.
THE CEILING NEVER LOOKED SO BEAUTIFUL
When nothing works, insomniacs continuously stare at the ceiling. One can say, this is like the best time pass to do.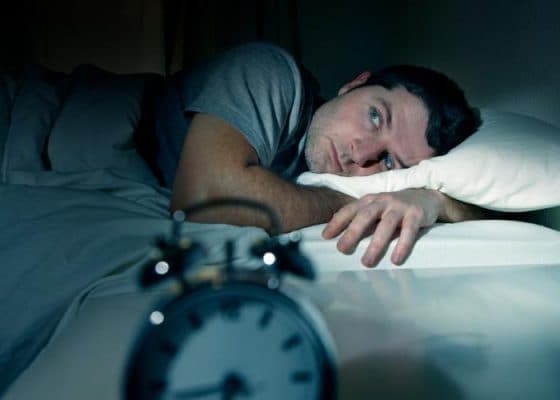 THOUGHTS! THOUGHTS!
Ugh! No matter what; sometimes, it just gets so hectic that the insomniacs gets caught up into thinking about everything. "From people to things, others LIFE AND SUCCESS" etc, etc it keeps on going.
At times, it gets really hard to shift the focus.
ADVICES
Insomniacs think about the advices the people gave them regarding inability to sleep. People must've given advices like "Spend less time on your cell phone or stop taking stress and go to sleep peacefully" *blah blah*.
And then insomniacs realize that no one can understand what they're going through. NO ONE!
KEEP ON MOVING
Every insomniac goes through this thing i.e. changing positions LEFT TO RIGHT, so that the sleep will come. But, in the end, nothing works and it's kinda upsetting.
GIVE UP
Yes, insomniacs give up trying things and they accept that "sleep is not their thing". They give up because they know that trying to get sleep is not their cup of tea.
IRRITATED
In the morning, everyone is surprised to look at the insomniacs getting ready FOR WORK. So, they say "Good morning", and then the insomniacs look at them with an irritated mood and scream "Oh, Bad morning!"
Things Insomniac Will Relate To – Are you an insomniac? What are the problems that you're dealing with? Would you like to share? If yes, leave a comment below.