Spooky doll – Haunting dolls have been a part of the spooky world since a long time.
People often feel paranormal things happening with their dolls like their dolls changing positions, moving on its own, making noises and following etc. Recently, the movie Annabelle has jolted people with the level of haunt it has in it and right after the movie there is a real family who is haunted by an Annabelle like doll lately and this doll is damn scary! She hurts and attacks the owner wherever she is taken to. Let's jump into the situations this doll is bringing with her.
This spooky doll was sold on eBay by its owner named Debbie Merrick who claims that the doll triggered fire alarms, removed her own necklace, and also scratched her husband's leg. She then decided to list the doll for sale on the shopping site which obviously sparked an international bidding competition among paranormal enthusiasts.
The spooky doll was finally bought by Lee Steer who is a paranormal expert, for 866 pounds.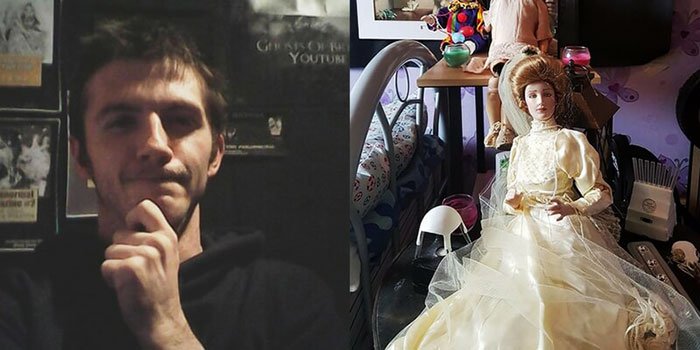 Little did Lee knew that the ex-owner of the doll was saying the truth after he observed tiny scratches on his arm the next morning he woke up after getting the doll. Earlier the morning when the doll arrived at his home, Lee's father was doing some work in the basement of their house when he heard sudden unusual taps on the wood above him, the doll was still packed at that time and the paranormal activities had already begun.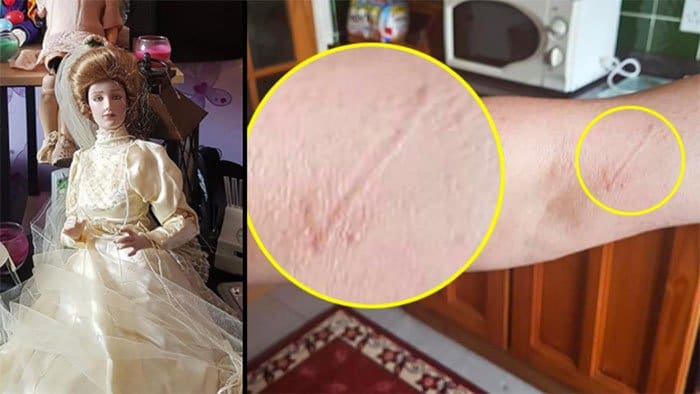 The other day his dad was watching a show when he called Lee's mother telling her that his arm was hurting, as soon as she lifted her husband's sleeve she saw 6 scratches on his arm. She hastily called Lee to show him the adverse effects of bringing a spooky doll like that home.
Lee also said that as soon as we mention something about the doll while talking to each-other in the family, the lights start flickering and the artifacts that we have in our house suddenly dismantle themselves or break away. Lee says that the doll reacts in a very negative manner whenever talked about.
On the other hand, Debbie says that she is not shocked upon hearing all this as it is the same what she did when it was with her and selling her is the best decision of her life, she added.
Lee said that the house has never experienced anything of that sort since 15 years and suddenly after bringing the doll everything horror started happening. He also said that there are a lot of haunted dolls on eBay but this one appealed him more than anyone else. He also added that this is the most expensive haunted doll that has ever been sold on eBay. People are so shocked by his purchase that they have commented on him saying that he has a death-wish.
Lee is quite sure that he'll study this doll properly and soon will leash her secret to the entire world till then he wants to keep studying every of the affect she has on people around her.
This spooky doll has become one of the most controversial topics in the world today as she has no history about how many people have been a victim of her spook and horror.