The world today is self-sufficient.
And in this self-sufficient world, women are becoming more and more independent with each passing day.
Though they are still objectified sometimes, they are gradually breaking free from the shackles of patriarchal domination. The latest trend that has evolved is a clear indication how women are successfully breaking the typical male-chauvinistic society and emerging as an Alpha class.
Well, the trend is not something that follows the beaten track!
The trend is women are marrying themselves!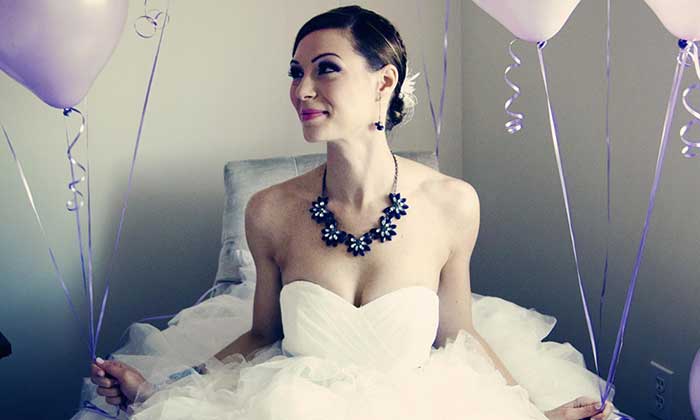 Yes boys, the ladies are marrying themselves. They now no longer need for you to get down on your knees! The saying goes, self-help is the best help. Well, with a little twist, we would like to say that self-love is truly the best love! This new phenomenon is being called sologamy, which is the ultimate expression of Love Thy Self!
CBS, one of the leading channels of the USA aired Erika Anderson, a resident of Brooklyn, New York, saying that when the woman is saying "I do" to herself, it means that she is complete by herself and she does not need a man to complete her. Erika also reported that she was fed-up of people constantly pestering her to get married and why she has not yet found her Mr. Right.
Well, she clearly shut everybody's mouth when she took such a bold and beautiful step.
She did walk down the aisle, she did say "I do" but, well, there was no one to pronounce as a Man!
Now, there are a lot of people in this world who would consider this sologamy to be the epitome of narcissism and condemn this as another female whim for bling, ritz and of course, selfies! Hate to burst your bubble people but this has nothing to do with narcissism and showing off. According to a Huffington Post blog by Sophie Tanner, this practice of sologamy is about committing to the truest form of self love.
The best aspect of this phenomenon is that the moment you are able to completely love and accept oneself, it helps to become emotionally available to others and also helps you to understand others perfectly.
So, don that heavenly dress, take a bouquet of roses and walk down the decorated aisle and love yourself to the fullest!