Hugh Hefner, the founder of Playboy Empire passed away due to natural cause at the age of 91 at his home, the Playboy Mansion, in Los Angeles.
Playboy and Hugh Hefner were inseparable, as both of them were considered as an emblem of sexual evolution in the state of America.  The pipe-smoking hedonist who boosted the sexual revolution in the 1950s will be remembered in most parts of US and other states for his larger than king size life.
Remembering Hugh Hefner, here we brought some of the rare facts about the playboy.
About his educational qualification
Hugh Hefner was a normal guy who completed one semester in MA degree. During that time, he wrote an exam named "Sex Behavior in the US law". Hugh received 'A' grade for the research he did on the paper which allowed him to explore the sexual and fantasy world. This eventually developed the interest of Hugh Hefner towards the sexual behavior.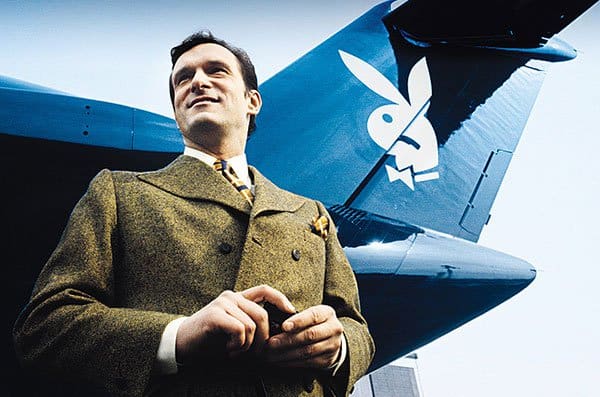 Hugh's allowance to his girlfriends
Hugh was notoriously known for having more than 20- 25 girlfriends inside the mansion.  Hugh's rule for all the girls inside the mansion was they should not have any side boyfriends.  Curfew is held at 9pm inside Playboy mansion where girls are not allowed to go out of the home. Apart from this, Hugh pays a weekly allowance of $ 1000 to his girlfriend. He wants his girlfriends to spend on purchasing erotic and sensual clothes.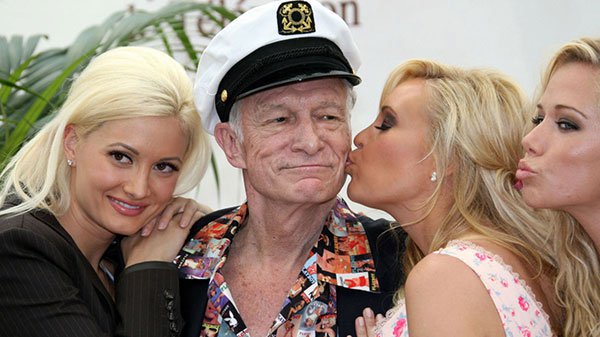 Playboy became the most talked publishing empire
Playboy magazine was founded by Hefner in 1953. The magazine was launched with a total investment of $8000 which had a picture of nude Marilyn Monroe. This was the first magazine cover with a clear picture of a nude woman on its cover page. In spite of attracting lot of controversies, Playboy became the most talked publishing empires in the history.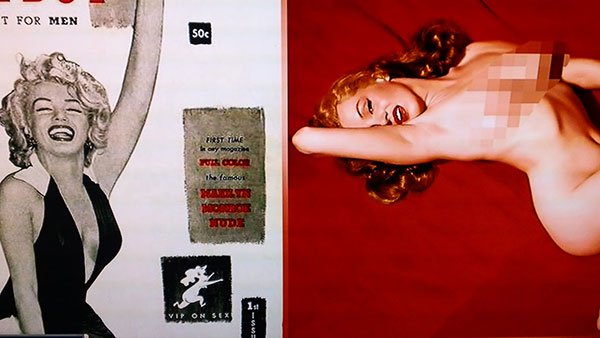 He was married to Crystal Harris
Hugh Hefner was married to Crystal Harris, who is 31 years old now. She is Hugh Hefner's third wife and is younger to her husband by 60 years. Crystal became an overnight sensation after she appeared in the issue of Playboy, July 2011 magazine as "Mrs. Crystal Hefner" after she called off her wedding. The magazine also added a sticker on the issue which read "Runaway bride". They both got married in December 2012 in a private ceremony.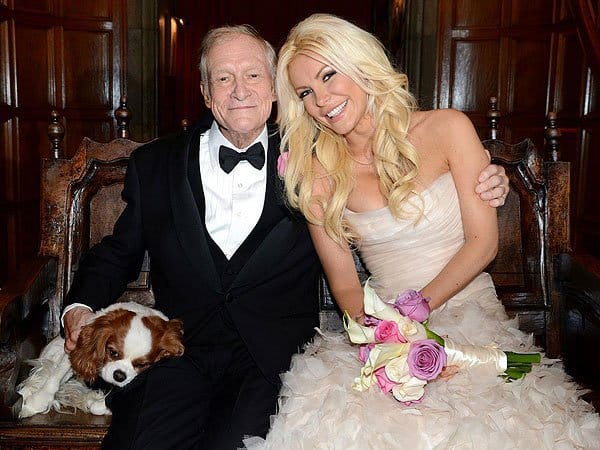 Records of Hugh
Hugh is a holder of a Guinness World Record for owning the world's largest collection of personal scrapbooks. He also holds a record as a longest-serving editor-in-chief in magazine history.  It is said that Hugh used to approve each and every article on his magazine until the last day.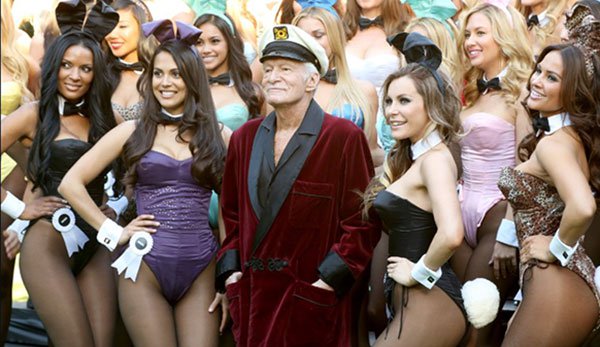 Founded the iconic properties in the world
Hugh Hefner founded one of the iconic and luxurious properties in the world. The mansion which is seen as a fantasy land is founded by Hugh Hefner. Due to the lavish lifestyle of Hefner and bikini-clad women's in the house, the mansion became famous during 70's in Western countries.  The house is located in Holmby Hills, Los Angeles, California, near Beverly Hills.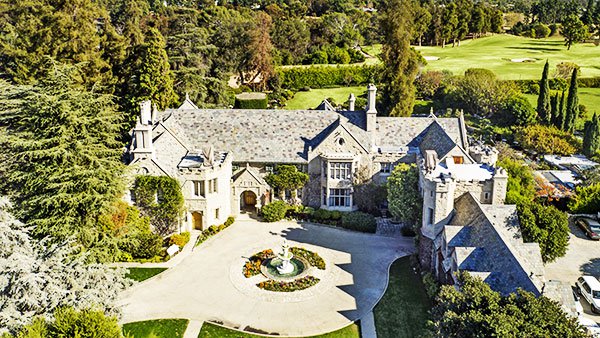 Playboy founder Hugh Hefner was memorialized by celebrities, associates, admirers and friends.