Man Turning His Head 180 Degrees – I'm sure that the title must've made you say "WTF! How's that possible?" Let me tell you, when I came across it, I was shocked too. It sounds unbelievable but it is true. There was a man who could easily turn his head 180 degree like it's no big deal, at all.
I know that many must've come across such stories but this one's a bit different. For those who are thinking "who was this man?" Let me tell you, his name was "MARTIN LAURELLO."
Martin Laurello was originally known as "The HumanOwl." He was given many names by the people who were impressed by his act. Names like "The Man With A Revolving Head" or "Bobby, The Boy With A Revolving Head." It was said that he practiced rotating his head for 3 years. Other than that; others believed that being born with a slightly bent spine might've been the reason why he was so PERFECT in pulling this act successfully.
Here's the picture ( Man Turning His Head 180 Degrees )–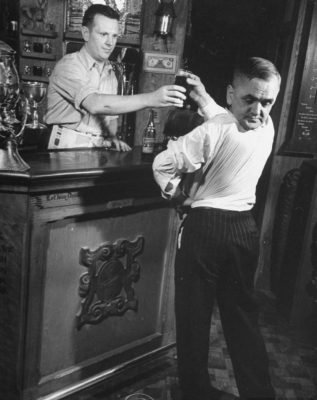 Shocking, isn't it?
When Martin Laurello could turn his head 180 degrees, he could not breathe but however he was able to drink. He grabbed so many attention that he moved from America to Germany in the year 1921 and started performing sideshows such as "Ripley's Believe Or Not", "Ringling Brothers" and "Barnum and Bally." According to his Wikipedia page, his fellow sideshow performer "Percilla Berjano", Known as a "Monkey Girl" revealed that "He could put his head all the way around."
Here's a short video that you shouldn't miss watching.
Isn't it surprising? He used to do it so EFFORTLESSLY, right? Once you're done watching it, make sure to send it to your FRIENDS. Today, surprise them too. Plus, let us know what you think about this man's mind blowing act.
This was all about the man turning his head 180 degrees.