LED lashes  – Fashion is all about breaking leap and a bound trying something new.
When it comes to LED we have seen in variety of décor but using it above eyes is new in. The interactive LED lashes are grabbing the attention of eyeballs. Here are interesting details of the same are as follows:-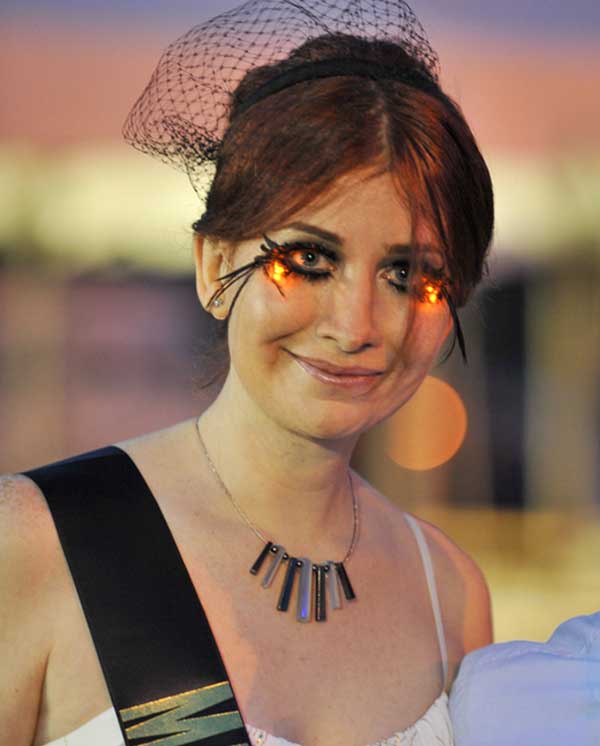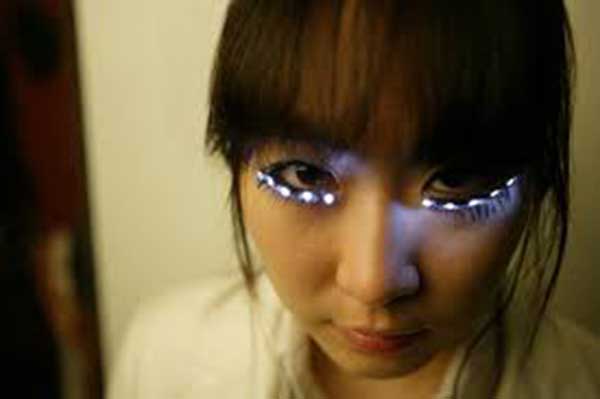 LED lashes
Designer: –
In tech exhibition young designer, Tien Pham displayed his amazing creativity of color changing attractive eye lashes.
Easy to use application:-
The wearer can simply attach the interactive led strip to eye lashes by using base coat of simple glue and hardly takes two minutes to put on. Variation of colors is other plus advantage.
Technicalities:-
The LED lights work on tiny batteries and two small invisible wires, the same is attached to head of the wearer by small hair clip. One of the noticeable things is when the wearer moves head, the eye lashes flikr.
Indigenous detailing: –
According to Tien Pham this LED eye lashes not only cater to your needs of being funky but are also durable in nature with high advanced technique of being sweat free and not blinding. There are even different modes like sparkle mode, jump mode and tilt mode thus this makes lashes awesomely genius.
Lasting capacity: –
Basically this F.lashes does work on watch cell and can continue working for 4 hours. Since they are easy to maintain you could always replace the batteries. The controller attached on the back of head with invisible wires easily allows the wearer to switch off when not required.
Availability and glowing power:-
This new technology has taken over the social media on storm and lot of people are excited to try them out. For social butterflies, this is surely biggest innovation to glow face even in the night life. The designer Tien Pham is assuming that the product will get launched in the markets by Mid July.
This is the new innovation LED lashes – This is surely a big step in innovation. Are you excited to try this out?