Landmark news headlines in India – Amid the slush and sentimentality of the over-enthusiastic electronic media which tends to sensationalize even trivialnews, is slowly leading the print media into oblivion.
This is the probing depiction of journalism today. But things were a tad different back in the time of Indian history where newspapers presented the major happenings with terrifying clarity packing it with as much real information as possible.
Here are some important happenings in the Indian history that has been marked as news in the print media:
Landmark news headlines in India –
Indian Independence:
India earned its independence from United Kingdom on 15th August, 1947 which coincided with partition of India into the dominions of India and Pakistan. After a hailstorm of religious violence and riots, India won its freedom and Jawaharlal Nehru was declared first Prime Minister of Independent India.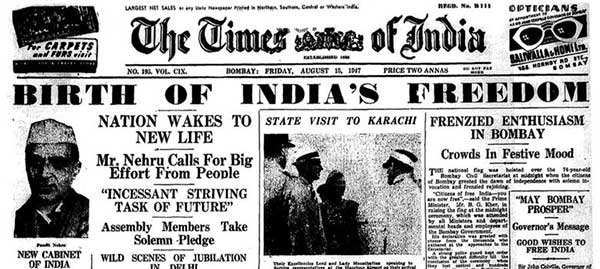 Indio China war 1962:
It is otherwise called the Sino-Indian war which happened between India and China in the year 1962 over a disputed border. It was India which granted asylum to Dalai Lama, the Tibetan saint after the 1959 incidents of Tibetan Uprising and the Chinese along the territory of McMohan Line and also captured Rezang La in Chusul of Indian side.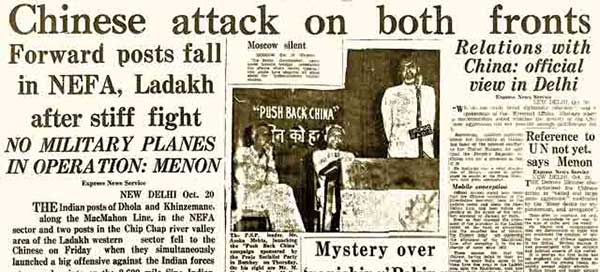 Assasination of Indira Gandhi:
Indira Gandhi was assassinated by two of her bodyguards on 31st October, 1984 in her own residence, Safdarjung, New Delhi. The two main accuses Satwant Singh and Beant Singh shot her dead at about 9.20 a.m on 31st October, 1984 while Indira Gandhi was on her way to be interviewed by the British actor Peter Ustinov, who was filming a documentary on her for Irish television. This shook the nation out of its wits completely.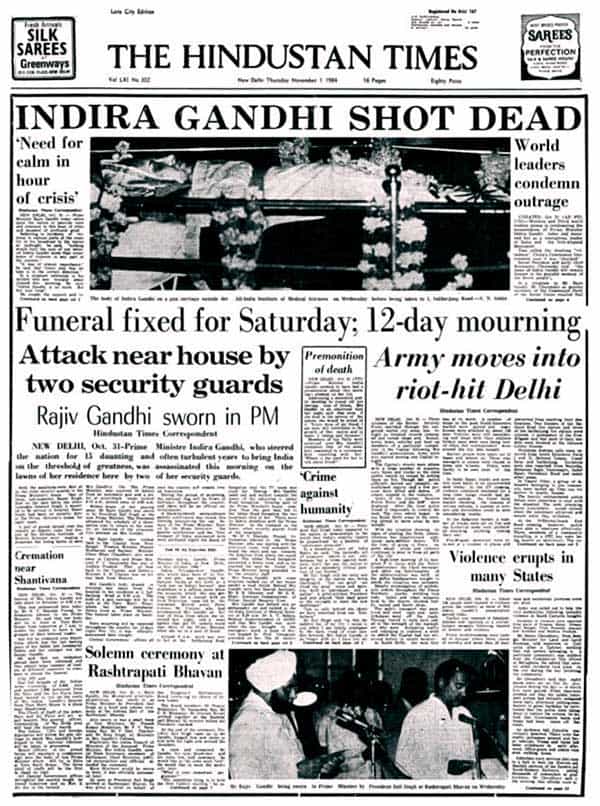 Rajiv Gandhi assassination:
Rajiv Gandhi, the ex-Prime Minister of India, fell prey to human bombing and perished in Chennai, Tamilnadu, India on Tuesday 21 May, 1991. The Liberation Tigers of Tamil Eelam claimed responsibility of the attack.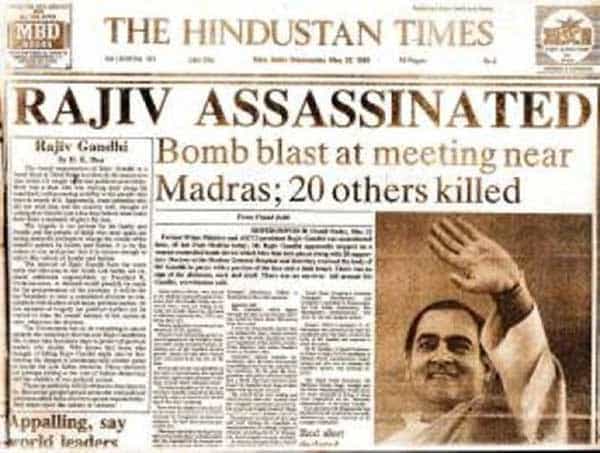 26/11 Mumbai terror attack:
The day of 26th November, 2008 is marked as the blackest day in Indian history where Mumbai suffered a group of terrorist attack by 10 members of Lashkar-e-taiba, a Pakistani Military outfit in the places like Chhtrapati Shivaji Terminus, the Oberoi Trident, the Taj Palace and Tower, Leopold Café, Cama Hospital, the Nariman House, Metro Cinema and Xt.Xavier's College killing at least 257 people and injuring 700. However, within hours, our brave commandoes rounded up the terrorists and killed them while Ajmal Kasab was held hostage.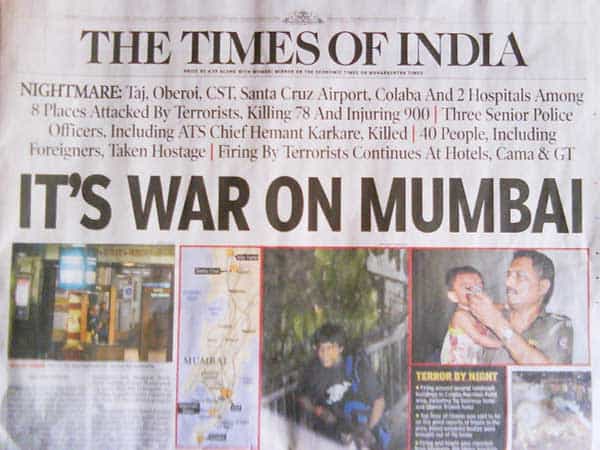 These are Landmark news headlines in India – These are the 5 gruesomely spine-chilling incidents in Indian history that grabbed all the headlines.