Meet Karan Gilhotra (38), who is a businessman and owns an agency for an automobile firm (Honda) and a fashion clothing chain in the city of Chandigarh which is a franchise partner to Salman Khan's 'Being Human' NGO merchandise.
He also has the laurel of being elected as the Youngest Sarpanch of the country at the age of 21 years, when he was unanimously elected as the Sarpanch of a village called near Fazilka in Punjab during the panchayatipolls in that area.
What is his relationship to cricket then, apart from being an ardent fan?
Well, apparently he has been termed as a secret bookie by the BCCI who has been 'allegedly' meeting cricketers during the IPL and other cricketing events and getting key team information and play tactics and passing them off during bet placement.
The Detailed Story
Gilhotra is a regular face in the Chandigarh party scene. Also, he seems to be very close to many Bollywood celebs, bureaucrats, politicians and even IPL franchise officials, with whom he gets pictures clicked and uploads on his Facebook page.
He is also the host of most Celebrity Cricket League cricket games played in Chandigarh which makes him really close to the celebs part of the tournament.
Many Bollywood celebs like Salman Khan, Sunil Shetty, Sohail Khan, Bobby Deol, Boney Kapoor, cricketers, bureaucrats like MukeshAmbani and politicos have attended his parties over the years, which raises the question – Is he very close to these cricketers and does he extract information from them?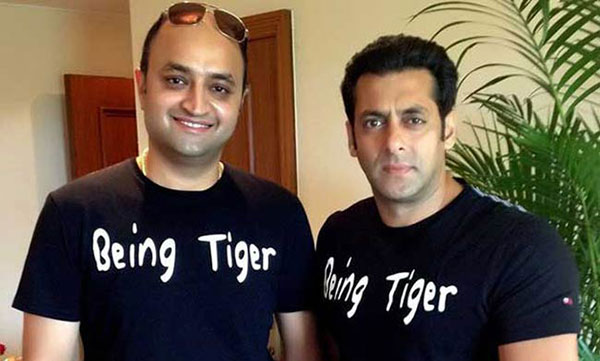 Gilhotra became a national issue on media news last night when his pictures with Anurag Thakur, the secretary of The Board of Control for Cricket in India (BCCI) surfaced on social media.
The turf war between ICC and BCCI is a really sensitive issue and now the ICC has sent a letter written by mail sent by ICC's CEO David Richards onto the BCCI demanding an explanation about Gilhotra's identity.
Is He A Bookie?
Apparently, sharing a cake with the BCCI secretary hasn't gone down with the ICC and this is when all the hoopla was created.
Also, the ICC has Gilhotra's name on their Anti-Corruption and Security Unit (ACSU) most-wanted list which labels him as a 'suspected bookie'.
Not only that, his pictures with numerous cricketers like Sachin Tendulkar, MS Dhoni, Yuvraj Singh, Virendra Sehwag and others is a cause of concern.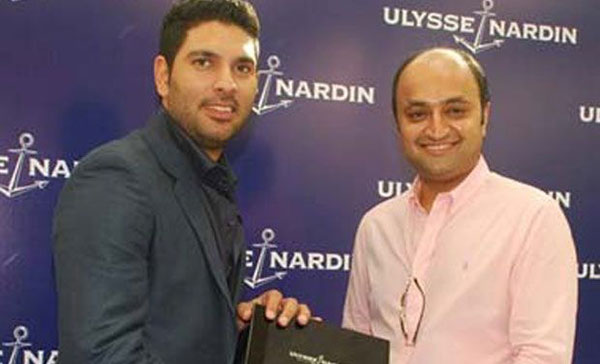 He has also been alleged trying to befriend younger cricketers and the others mentioned above ever since the second edition of the IPL. ICC feels this is a tactic that most bookies play.
Gilhotra's Take?
Gilhotra in an interview to the media terms that he wasn't not aware that he was on ICC's anti-corruption body's watch list.
He terms that he is only a businessman who meets with people like Anurag and many other Bollywood stars, politicians and bureaucrats solely for a business visit.
He has confirmed that he knows Anurag since 10 years and they are well acquainted.
He terms the sudden name-shaming in the media to be a sham and blames the ICC for not informing or questioning him in an investigation about the 'alleged bookie' claim. He claims that the infighting between current BCCI board members is victimizing him and his friends like Anurag.
The real story will be unearthed only when a proper probe is set up, until then Gilhotra remains under the watchful eye of the Indian cricket fans and the ICC. If he is actually found to be a bookie, then the credibility of a lot of cricketers will be up for question since they also met Gilhotra with smiles on their faces.