The story of a prostitute – Though women in India are free to live, they have never really experienced what 'Freedom' means.
This is the scenario with every woman out there no matter they have noticed it or not. Something or the other has always tried to pull women backwards be it society, culture, rituals, ethics or whatever.
There are around 88% women in India who have at least once been a victim of sexual assault, if that's not enough then let me tell you that around 63% rape cases in India are never registered because of n number of reasons. To give you all a clearer view let me leash out the most hurtful story of a woman who grew up to become a prostitute after being sold at birth. This is "Durga" (name changed): story of a prostitute –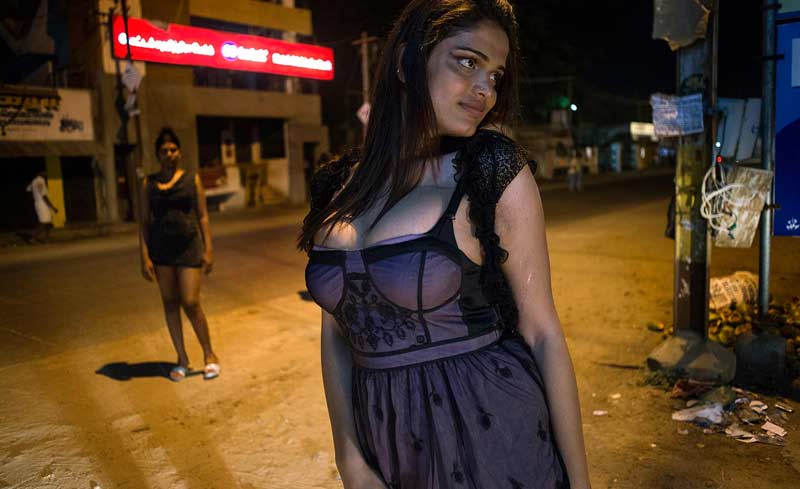 The story of a prostitute – 
"My name is Durga and that's the biggest irony of my life. Being a part of the culture wear goddesses are worshiped more than any other deity, I was destroyed as soon as my gender was revealed at my birth. I was born in a small village of Haryana to the house of a farmer who literally found a girl-child's birth at his home a bane. He was already in debt and hence, I was the opportunity for him to earn some money before he could reach the verse of committing a suicide. As a result he sold me to some man for five thousand rupees and a cow(yes, objects decide the fate of women in India at times). I grew up in a dingy looking place surrounded by bold, loud and aggressive women who always abused each-other, went in rooms with dirty looking men, shouting and doping on something or the other. I never realized what was waiting for me in the near future. One day a woman who supposedly was the head of all the other women there called me in her room. I went there scared as hell as that was the day after I got over with the first periods of my life. I was already so disoriented that I could hardly react on anything. She asked me to put on new clothes and do make-up for welcoming the first client of my life. I couldn't understand what she was talking about; it's then that another woman came to me and recited everything that I had to do. I cried a hell lot but she seemed to be deaf as there was no reaction on her face. I was pushed in a room where lay a naked man making a glass of whisky was staring at me with lust. I was scared to death, he pushed me on the bed and jumped on me, all I could do was cry and yell out of agony, aggression, pain and disgust. He jerked off on my stomach and laughed about it as I lay lifeless on the bed crying. The other day the head-woman asked me to get ready again to which I revolted. I was given shocks; I was beaten up; I was abused; I was humiliated; I was forced. I BECAME A PROSTITUTE because, that was the only way I was allowed to live in the place or in the world. My soul died that day and so did my wish to escape that place. I havebeen 'existing' since those years when I met my first client as since that day I have lost my definition of LIVING. I pray to God on the daily basis that no matter what may come don't ever let that girl take birth that has all this written in her destiny. I wish my father had killed me that day all at once, it must have been better for sure than to die every single day of my life".
This is the story of a prostitute called Durga – There are a lot of such Durgas in our country who are dying to be rescued or too dead to be rescued. A woman is the route to existence of mankind, this treatment with her is just not acceptable. It breaks my heart to know that there are thousands of such women in India who are living hell on the daily basis and are simply helpless.