First Pregnant Man – The impossible happened on June 16, 2017! A transgender gave birth to a healthy baby girl!
Who is Hayden – First pregnant man ?
Oh, yes, the name may be that of a girl too! And, indeed, Hayden was born a girl. However he wanted a change of sex and began transgender hormone treatment. Midway, he connected with a sperm donor on Facebook. This encouraged him to make history in Britain by halting his ongoing treatment.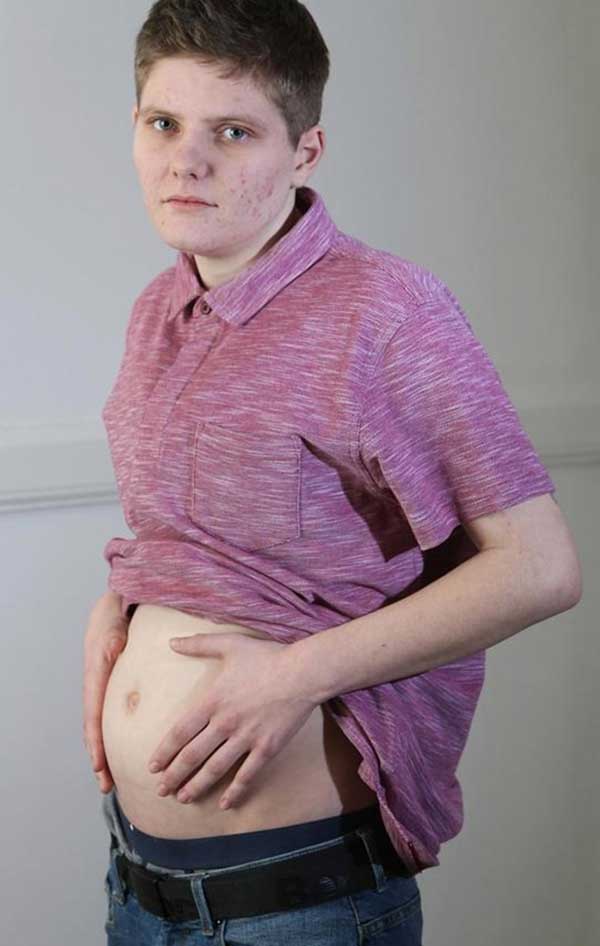 What Exactly Happened?
As he explained to the people from the SUN, gender transformation would not permit him to become a father. Realising this, Hayden decided to 'become a mother' first.
He followed up his decision by consciously searching for sperm donors on the Internet. He found a sperm donation group on Facebook. A donor agreed to help. He handed over his sperm in a pot, without taking any payment. The donor visited Hayden personally, at his house. Hayden just inserted the sperm into his body with the help of a syringe. Two weeks later, he was pregnant.
Random Thoughts
One wonders if Hayden regretted going through the transgender process at that time. As he confided during the interview with the SUN, Hayden felt very 'female' throughout 'his' pregnancy. He had just begun to convert into a man via the hormone treatment. However, his body and mind seemed to be moving in the opposite direction due to the pregnancy. Regardless, the male cum female was very glad to give birth to Trinity-Leigh Louise Cross!
Probably, no one was happier than Hayden's grandmother was. After all, which woman can boast of becoming a grandmother and great-grandmother within a span of 48 hours? If you are wondering how this could be, don't! Hayden's mother, Christine Edgeworth had delivered her fifth child a couple of days prior to the birth of Trinity-Leigh. Hayden's child was just two days younger to her paternal aunt or uncle!
Ever since the birth of his daughter, Hayden Cross has become a well-known figure, especially in his native Britain. Obviously, the nation had never heard of a transgender giving birth before, for people just cannot stop talking about it!