Dress Made Out Of Candy Wrappers – I know it's kinda surprising, but yes, this woman SERIOUSLY created a dress by using 10, 000+ Starburst wrappers. It certainly took a long time, but damn the result is so BEAUTIFUL. Trust me; girls would love to wear this stunning dress.
This stunning dress makes me question one thing and i.e. "How can these people be so damn creative?" It's a good thing though, but 10, 000+ wrappers and the patience that was required to create this dress is worth-applauding.
Just in case you're wondering who created it – Here's a BEAUTIFUL picture that'll steal your heart away. Now artist Emily Seilhammer worked hard to create this entirely stunning and eye-catchy dress.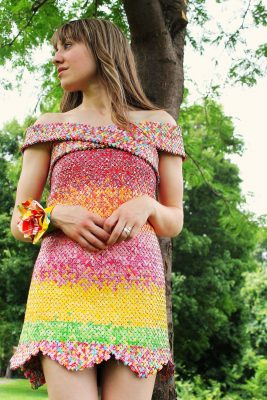 You must be thinking that who ate all those candies, right? Let me tell you, that she revealed "My husband and I met when he offered me a pack of starburst a few years before the project started. As his favorite candy he began to save grocery bags full of wrappers for me." The story is cute, isn't it?
As shared on Bored Panda, she revealed that she took help from her friends and family to gather the wrappers, and then the process of organizing wrappers into colors, ironing them, folding into links, preparing a chain, and sewing the dress together started. One must admit, that the dress is absolutely stunning.
Take a look at how happy she is to FINALLY wear the dress.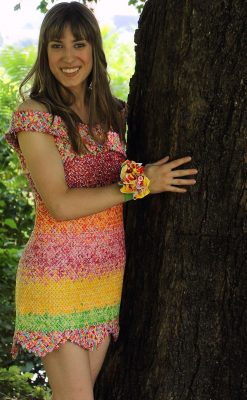 And also, people who are wondering about how it looks from behind, here's the picture that'll answer your question.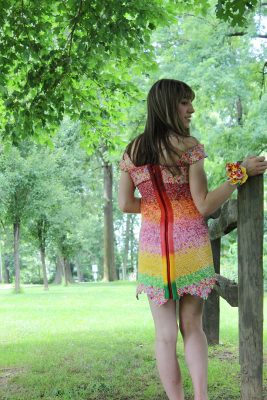 Totally stunning, right?
Like I mentioned, she ironed the wrappers before folding – here's the picture.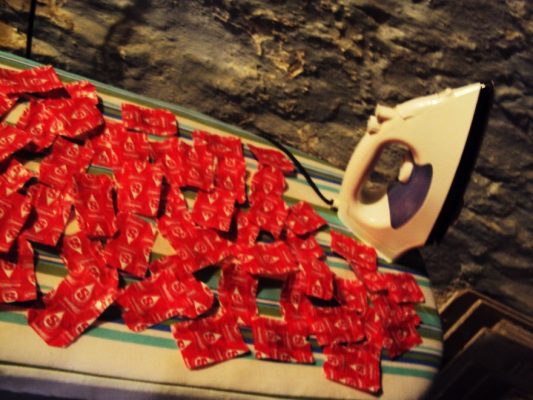 And then she began to sew chains together with elastic thread.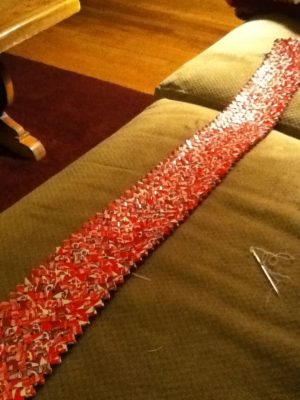 No doubt, she looks like a beautiful angel in this dress. You know what's the best part? Her dedication to complete this dress proves that it was worth spending so much time on it.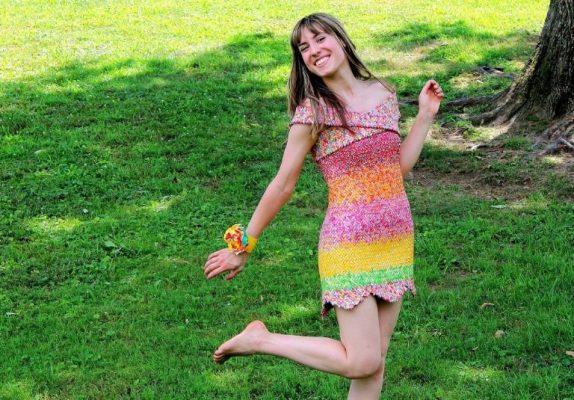 Image source – Bored Panda.
This was all about the BEAUTIFUL dress made out of candy wrappers.