Chenani-Nashri Tunnel is a road tunnel of the state Jammu and Kashmir.
The tunnel was recently inaugurate by the Prime Minister of country on 2 April, 2017 whereas the project was found in July 2011.
As said by the experts, it will help reduce the 41 km-distance between Chenani in Udhampur district and Nashri in Ramban to 10.89 km and can be covered in 10 minutes, instead of the two-and-half hour needed currently.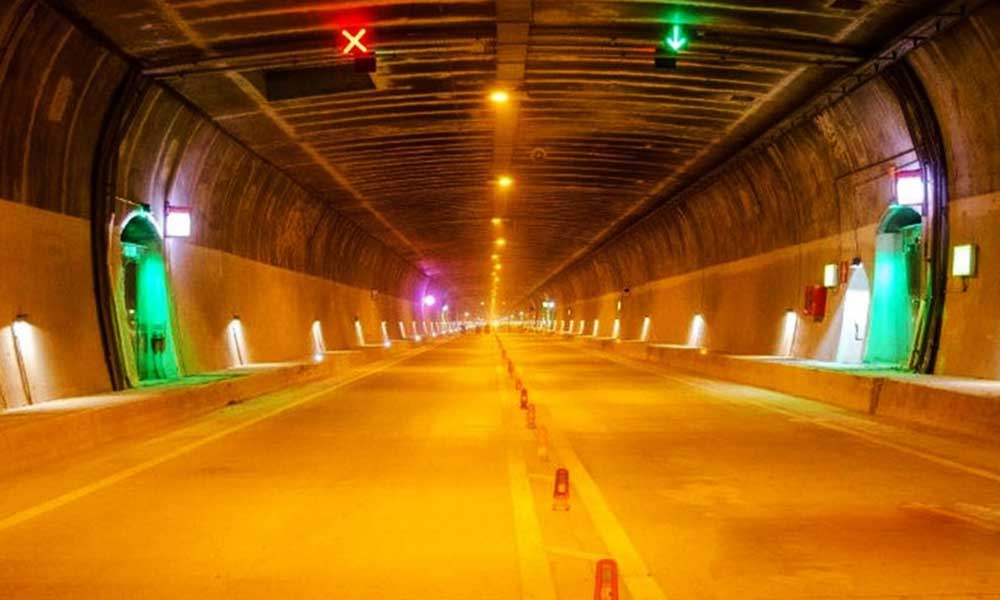 The tunnel is built with the help of modern Austrian technologies. Here are several unique features of Chenani-Nashri Tunnel that you must know about.
1 – Asia's Longest Tunnel
Chenani-Nashri Tunnel is now the Asia's longest tunnel, with the length of 10.8km.
2 – It shorten the distance between J&K
It has shorten the distance between J&K. The tunnel reduces the distance between Jammu and Srinagar by 30.11 km (18.7 mi) and cut travel time by two hours.
3 – Fire Safety Measures
Fire safety is also a good feature of this tunnel. It is completely fixed with the technology where the chances of fire is far lesser. The exhaust fans are fixed with a technology where they can upwards the air in case of fire.
4 – Safety is the major concern
As the tunnel is located in the most sensitive region of country safety was the top most concern of authorities. A total of 124 cameras are installed inside the tunnels to keep a check. Along with that Integrated Tunnel Control Room is also located outside the Tunnel to act in case of emergency.
5 – Its Ventilation
It is claimed by builders that the Chenani-Nashri Tunnel is the India's first and Asia's sixth tunnel having a transverse (cross) ventilation system. This means tunnel has separate tubes to inlet the fresh air and exhaust fans outlets. This system prevents the tunnel from suffocation and provide the citizens with a great passage.
6 – First-Aid service
SOS boxes are also installed at a distance of every 150 meters, to provide the people with first-aid services.
7 – Fine Mobile Network Connectivity
As the tunnel is way longer but you need to have no worries about the connectivity of your mobile
phones. As providers, like Airtel, BSNL and Idea have setup their facility to carry networks. So, you can
easily get connected with anybody outside the tunnel.
The Chenani-Nashri tunnel have features that ensure a safe and smooth travel for you. With this one of the largest tunnels of planet India has taken a step forwarded to development.