Meet Tournaments Ultimate Protector " Rufus the Harris Hawk " Of Wimbledon
Yes, you heard it right. Rufus the Harris Hawk is employee and has Wimbledon security photo card pass with the job title of "Bird Scarer".
And he is a big contributor of the Wimbledon family. He is the protector of the tournaments since he was 4 months old.
Rufus is now six years old and is used by the All England Lawn Tennis and Croquet Club. He is personally trained by his owner cum PA who gives him proper training and handles him carefully.
Let us know more about this celeb bird :
What work he does? 
Rufus is actually the name of a Hawk who does the duty of scaring pigeons and is employed by the "All England Lawn Tennis and Croquet Club".
His job includes "keeping an eye" on Pigeons so they don't come on ground. And, he also makes sure the grass on the centre court is always green. Rufus the Harris Hawk keeps the impatient pigeons off the ground and keeps the ground safe and fine.
Pigeons are scared and find it risky to come on ground. But, stopping pigeons is not a difficult task for the Wimbledon hero.  He also a head gear and tracking device when he is working.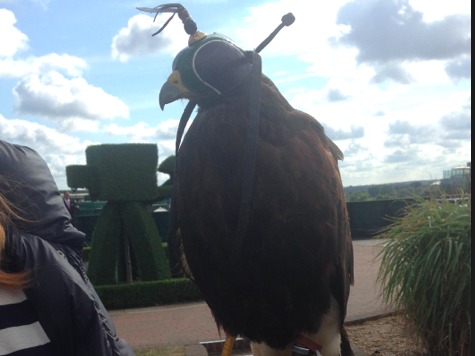 Who is the falconer and PA of this celebrity worker at Wimbledon ?
Davis Imogen, the falconer is Rufus's assistant as well. She takes care of Rufus and also trains Rufus to scare the pigeons and he covers around 42 acres of land.
Rufus is trained for 10 months. The training is called as "Manning". He is a natural hunter and proper instructions are given by his owner Davis on a daily basis.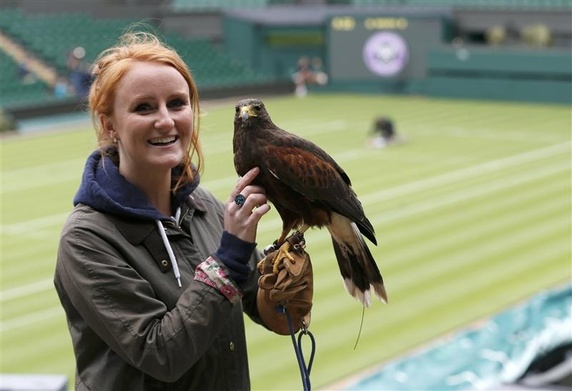 Rufus and his celebrity status
"Rufus the Harris Hawk" lives a great life and is also treated with a "tasty diet". He also exercises and takes bath daily.
He was featured in advertisements as well. He was seen by Stella Artois in their advertising series 'Here's To Perfection' .
Rufus has accounts on social media like Twitter and Facebook and . He is popular among Wimbledon fans who often ask to have their photograph taken with him.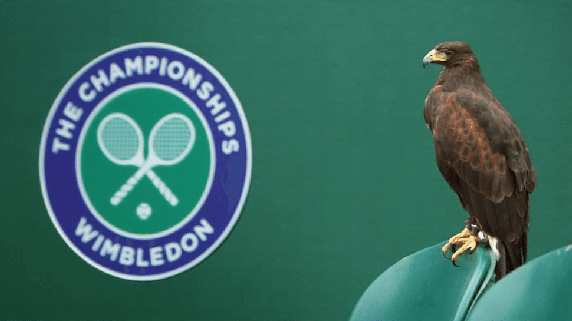 He was once stolen.
Earlier, Rufus was stolen two years ago and this caused a big trouble in the paradise at Wimbledon. But, in just few days he was later returned from the thief.
The perfect flight app is been developed that can capture Hawk's flying path over the skies. His drone footage replicates his flight path.
If you like the article then do not forget to share among your friends.