Arjun Bhardwaj Suicide Case –
No doubt, depression is extremely dangerous.
Plus alcohol addiction and drug use are two main devils that can destroy a person's life completely.
Yes, the same thing has happened with a boy name, Arjun Bhardwaj. He was a student in Mumbai's Narsee Monjee Institute of Management Studies. He had been living in the city since 2013. He was employed as a research analyst at Onionfans, a media news company based in Bangalore.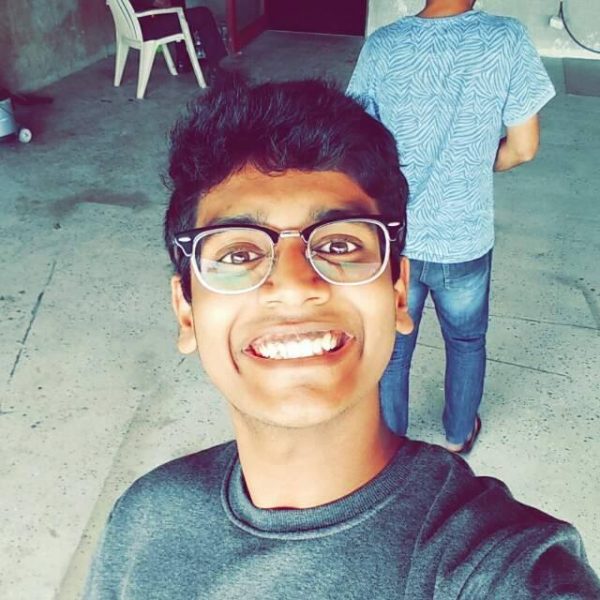 According to the reports, it is quite shocking to know that a 23-year-old youth decided to record a video on "How To Suicide", and later jumped off from the 19th Floor of a posh five star hotel near Bandstand, Bandra (West).
The incident took place yesterday i.e. on 3rd April (Monday).
Right before taking his life, he recorded a video on Facebook which is 143 minute-long by giving a tutorial on how to end our life. Ever since the news, the video went viral, and captured a lot of attention.
In the video, he was seen with a bottle of wine and a cigarette. He also captioned the a picture he posted as "View to die for", with a smiley Emoji.
Here's the image – It was actually a hint for everything that took place later.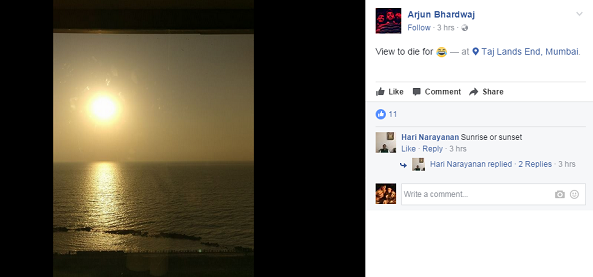 Before committing suicide, he left a suicide note in which he clearly wrote that depression and drug destroyed his life. He also thanked his friends, and apologized his parents.
According to the police, Arjun had checked into the Taj Lands End Hotel at 3am and had submitted all his documents. He then took the extreme step at around 6.30 pm when he broke the glass window, and jumped.
After the incident took place, police and the hotel staff nearly took an hour to reach the floor's terrace, as there was no other way it could've been accessed. According to the police, he was so depressed in his life that even his browsing history indicated an attraction for death. There were lots of websites that he had searched in relation to the death.
Thus in his own words the death was a celebration of his life.
Bandra police station, said, "We have informed the family about the incident and they have come in the city from Bengaluru to collect the body." They are still investing in the matter, and the Mumbai Police even tweeted for that matter.
For anyone who is in depression, here's what Mumbai Police has to say about it.
Always better to speak up than give up #WeAreListening pic.twitter.com/glSVO3lK9I

— Mumbai Police (@MumbaiPolice) April 4, 2017
Arjun Bhardwaj Suicide Case – Any thoughts? Comment below.