Angels, demons, spirits or ghosts, these are some forms of the paranormal that a lot of people believe and a lot of people don't believe.
Paranormal presence is always around us in some face or the other. Let's talk about angels, one of the integral parts of any magical story which obviously has a happy ending do involve the presence of angels in fact, all the fairytales that we've heard in our childhood involved angels in the form of fairies, fairy god-mothers etc. Angels are nothing but your guardian angels who are keeping a close eye on you protecting you from the evil and guiding you to the right path in life which most probably lead you out of troubles. Though all the people are being watched over by their guardian angels but some angels make sure that they give you hint of their presence.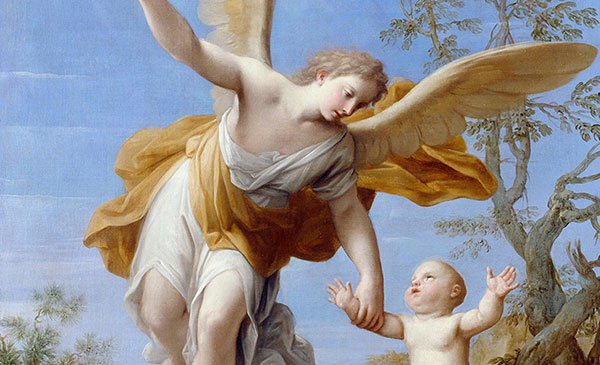 So here are some signs that are hardcore proofs of angels watching over you:
Feathers: Feathers are closely related to angels because angels are often depicted with beautiful white wings thus, seeing feathers more often in your path is a common sign that your guardian angel is around you and protecting. Signs include feathers falling on you, landing you on while flying or suddenly pulling your focus on them.
Clouds: It has been lately seen that clouds form certain shapes if you look closely and according to your imagination look like certain things. Seeing clouds of angelic shapes, heart shapes and other positive figures in another sign of an angel being around you and helping you.
Scents: This is one of the rarest symbols of an angel watching over you. Experiencing beautiful fragrance which seem to erupt from nowhere is a sign of positive presence around you and that's when your angel is trying to tell you that she's there.
Music: Everybody is a fan of listening to music and thus, everyone has a different taste of music. Angels show their presence by getting you introduced to similar types of songs which are based on common themes. You just have to figure out the common message in them as that's what your angel is trying to tell you.
Coins: If you find fallen coins or currency notes more than often then that means that the angel is around you. Angels try to signal their presence through stuff which commonly we don't pay attention to and this is one of them.
Advertisements: Have you ever experienced reading an advertisement or message on some car, board or anywhere which is related to something you've been figuring out lately? For example, if you're thinking about a friend's changed behavior and you suddenly see a message on a car saying "Don't trust anyone" that means your angel is trying to tell you to move away from that friend. That's how the angel signals you.
These are some of the common signs which straight direct you to the fact that your guardian angel loves you; is watching over you and is helping you out of certain situations you might find hard to deal with. If you experience any of these then consider yourself lucky because no matter what, you are never alone.