Most successful India singer of 2014 – There have been various hit songs, but one singer who ruled the charts in terms of popularity is undisputed, Yo Yo Honey Singh!
Bollywood is famous for its song and dance routines in every movie.
Whether or not the film is a hit or flop, whether the film requires a song or not, songs are an integral part of cinema.
In fact, a movie without songs becomes the talk of the town and it becomes extremely difficult for a movie to work without songs.
Under these circumstances, it is obvious that every year hordes of singers, both male and female, reach Mumbai to fulfil their dreams. Reality shows, struggle at music director's offices and many more things become a part of a singer's daily routine to find that one break which can change lives. However, even after getting that break and singing few songs, there is still no guarantee that a singer will rule the charts.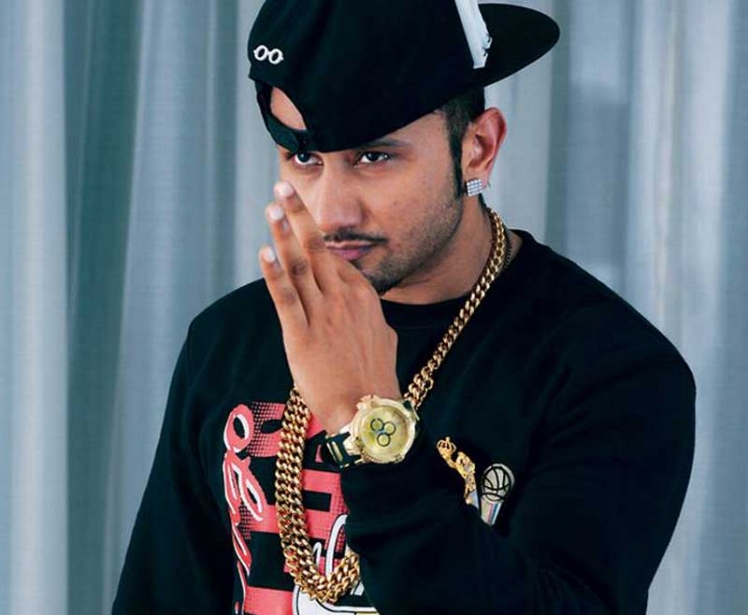 With so much at stake and the mountain of difficulties higher than Mt. Everest, there is one singer who came from abroad, with no family background or contacts to boast of, and took Bollywood by storm. So much so that in contemporary times, no other singer has achieved the kind of stardom that he enjoys. The power and money he commands is unheard for a singer who creates his music as well and even writes lyrics for all his songs.
Yes, we are talking about the most successful singer of 2014, Yo Yo Honey Singh! He is a rapper, but his songs have proved to be bigger hits and huge chartbusters compared to traditional singers. There is this enormous amount of debate going on as to whether his music is of good quality, whether his music is original or copied, or whether his music is actually demeaning to the genre of music we all associate Bollywood with. Irrespective of all the allegations, blame-games and critics crying out for his blood, the fact is everyone who can afford Honey Singh, wants him in their films!
No doubt, his lyrics are more or less like day to day conversations, the music is something which might not generate any interest, say a year down the line, but despite that, he is super hot as a musician. The primary reason being that he has captured the pulse of the youth. He gives what the youth of today demands: simple to the point expression of emotion without going deep or using words which are so old-world kinds!
Can he sustain the winning momentum in 2015? Can he keep giving monster hits of the current year like Chaar Botal Vodka, Alcoholic, Manali Trance, Aata Majhi Satakli etc. next year as well? Yes, only if he keeps evolving and giving his loyal fans something new to listen to. As long as people get something awesome to dance to, they will love Yo Yo!
Waiting for a new chartbuster from him!