How to reuse broken keyboard – How one can use the key caps of a damaged keyboard to use it for crafting gorgeous & techy ornaments & embellishments.
Keyboards form an essential part of the computing gadgetry.
When one or more of the keys stop working, one immediately looks out to buy a new keyboard, leaving the damaged one to pile up with the heap of spoiled devices lying in the store room. However, before completely discarding the broken keyboard, one can recycle its key caps to craft visually stunning jewelry, decorative pieces, and a host of other accessories.
Listed below are creative and unconventional ideas that one may use to carve adornments for family members as well as for abode & office purposes:
Accessories For Him
For the geeks, there's a lot of stuff which they can flaunt to express their affinity towards technology. One can make use of a pair of keyboard cufflinks or keyboard bracelets carved out of alphabets that spell out one's preferred word or number. An excellent way of using the home button on the keyboard is to affix it to a chain which would serve the purpose of a key chain for the house keys.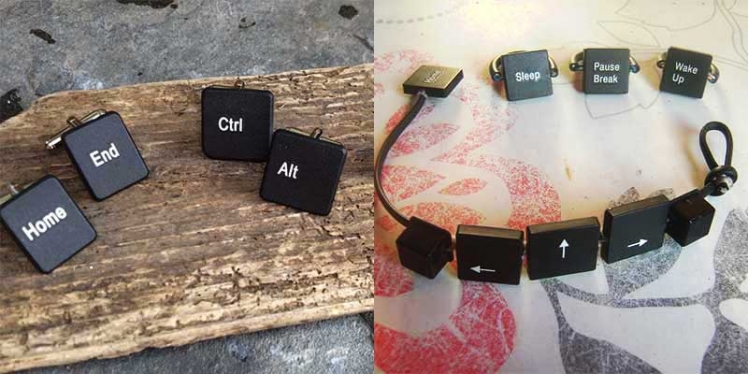 Accessories For Her
From keyboard necklaces, to keyboard earrings, keyboard bracelets, and keyboard rings, there are ample jewelry options which one can try out by using the keys of the broken equipment. Such unique accessories appear chic & classy, and are bound to turn heads in every circle. For a necklace, one can also choose to string several key caps to spell out a word or a name. Similarly, one can also wear her favorite word by designing a bracelet of multiple keys. Then there's a handbag which one can craft by using all those undamaged keys on the keyboard.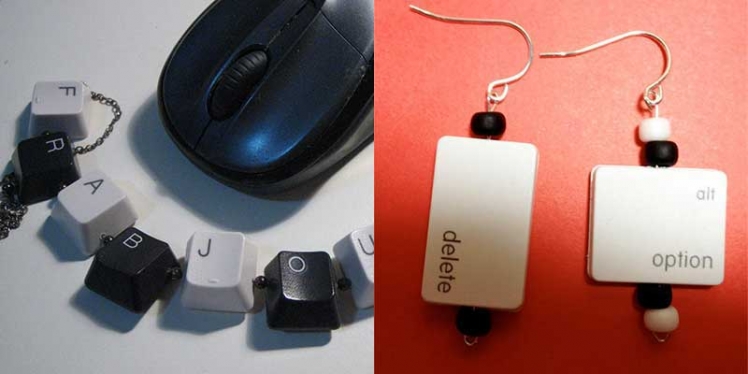 Accessories For Kids
The most useful application of broken keyboards is in the art & craft projects made by kids. Children can use creative ideas to churn spectacular art works and show pieces. Key caps may also come in handy to prepare a keyboard pen holder, keyboard notepad, or a box prepared from key caps.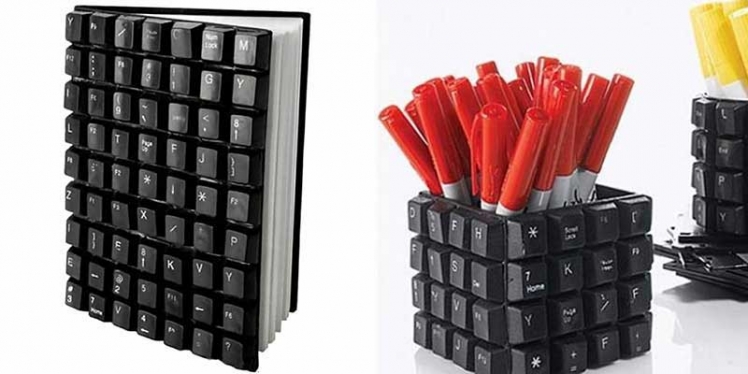 Accessories For the House & Office
For adorning a house or a workstation, there are plenty of ideas that account for a stylish & useful embellishment such as keyboard sculptures, keyboard photo frames, using function keys on clocks, decorating walls with key caps, and much more.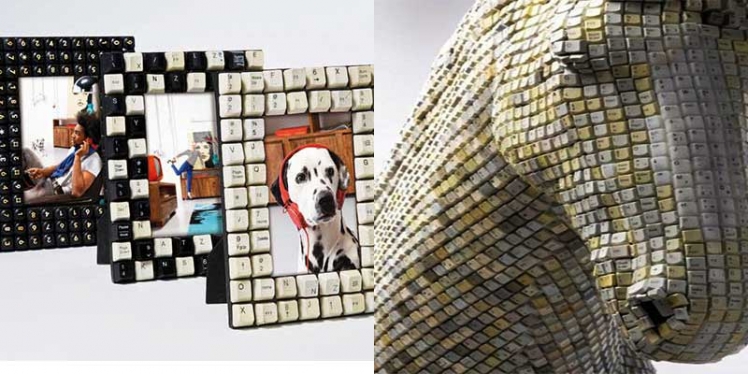 Needless to say, there are a myriad of things one can do with a partly broken keyboard. Carving out such accessories is not only a magnificent way of reusing the equipment, but it also adds a tinge of style to one's attire.
Moreover, such exclusive tech pieces make splendid gifts for geeky friends!