Not to say to girlfriend – If you have been in a relationship for a long while, you probably know what to say and what not to.
But that doesn't mean that you have understood your women well.
There is absolutely no guide on what to say to her, much less on what not to say. Anything, we mean anything, can piss her off and driver her over the hill…
If you're looking for some peace of mind, here's what you should avoid telling your girl. Read on!
Things Not to say to girlfriend –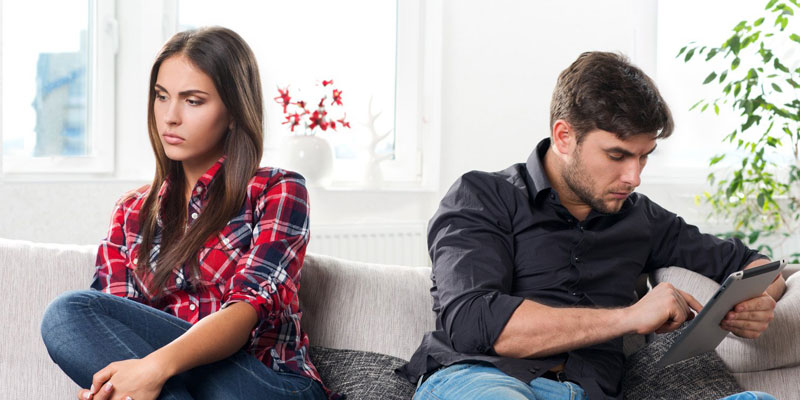 My ex had better sense of humour:
Whether it's your ex's sense of humour or chic sartorial choices, DO NOT bring them up when hanging out with your current. No girl likes to be compared to others and definitely not to someone who once dated you. It's the ultimate slap on her face and she is going to give it back to you in ways that you can't even fathom. Even if you think you're being clever about the 'my ex was like that…' quip, you have no idea who you're messing with. Do you want to sleep on the couch?
Have you put on weight?

No, sir. You may never raise this question. Even if she has piled on the kilos like an elephant, you shall not point and laugh. There are other ways to subtly drive home the point, but never ask, 'have you put on weight?' She will not only pin you to the wall with her death glare, but also pick out mistakes from your everyday being. Do you really want her to start talking about the 'wet-towel-toilet-seat' issue?
Your best friend's quite cute, eh?
Oh.My.God…this is the absolute worst thing to say. Despite your good intentions and 'brotherly' affection towards your girls' best friend, never say this…not loud, at least. She might brush it off with an overly excited smile and 'ha!' but she has stored this information in the back of her head. This mistake will come back to haunt you, and how. Remember, your girlfriend may already be a teeny bit insecure about her smokin hawt BFF. And if you try to rub it in with your 'she is so hot' line…you're dead meat, mister!
Make me a sandwich:
Of course you meant this as a joke. But she has been offended. She has already called you an MCP and is preparing a lengthy 1000-pager on why you should stop patronizing her. Even if she expects you to 'fix' the tap, computer, driver her around and be the only handyman around the house, you can't ask her for a sandwich. Even if she has no idea about feminism, she is bound to raise hell over your seemingly funny comment. 'Hell hath no fury…' you get the drift, right?
I will call you back, sweety:
You never say that. Not even the sweety part. Unless you're in the middle of something BIG (no, you watching football with your guy friends doesn't count), you do not hang up on her with the lamest of all lines 'I will call you back'. You might roll your eyes till your eyeballs disappear, but this behaviour will land you in hell.
Things not to say to girlfriend – Do remember that whatever happens, it takes one kind word, one massively warm hug and few cool gifts to woo her back! *wink*