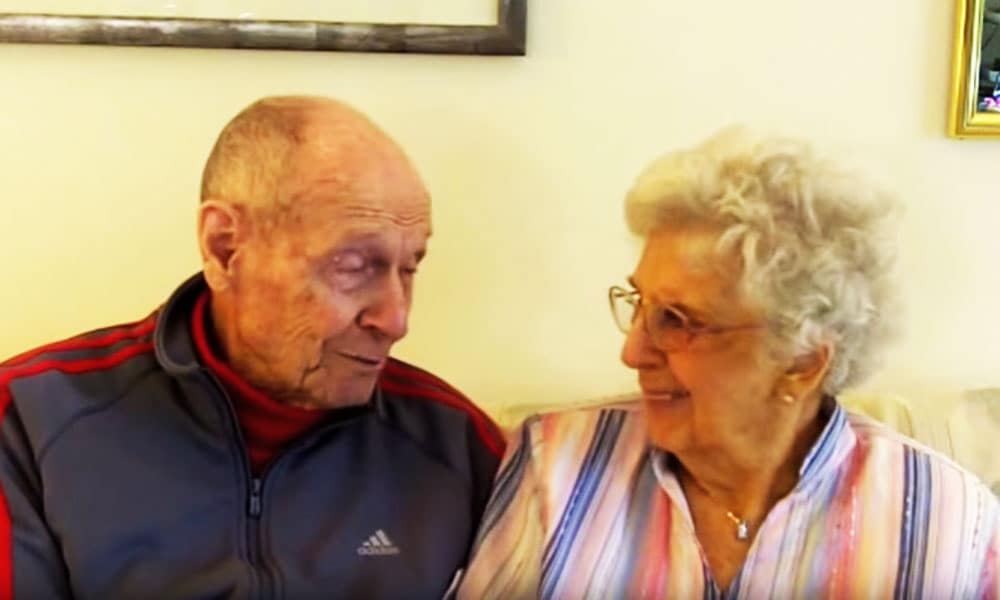 Relationship tips – Love is one of the purest feelings in the world. In fact, it is one of the rarest thing that still binds the world together and also the people.
Times have changed and so have the velocity of love. These days' people find it hard to fall in love or to get the love of their lives only because they SEARCH for it, try it and if not gelling well, they replace the person instead of amending what they have. Rather than fixing their relationship they cheat, leave or find an escape from it.
On the other hand there is this couple who have been married since 70 years and still madly in love with each-other. They come up with the most useful and genuine Relationship tips about how to keep your love intact and new forever. This is the sweetest thing you'll read today. Here we go:
Relationship tips –
Talk it out: The first thing that this couple has to explain to the couples of today's generation is that no matter how hard the situation is, you need to talk it out. Conveying what you feel to you partner solves 70% of the problems among them because then when they know the reasons for disturbance in the relationship, they take the much needed steps to correct it mutually.
Crush forever:Never let the feeling of getting the love of your life get to your head and take your partner for granted. Always keep this in mind that your partner is there with you because they love you. You are all that they need. Keep your feelings intact, the one you had when you met them for the first time.
Patience: Always be patient with your partner because when it's about love only you can hold it on to them and you're the one who will make them understand the importance of being together. Handle your partner with care, figure them out if they are difficult, make them understand and lastly, understand that you love them and then, nothing seems tough.
Compliment: Compliment your partner a lot and more often. It's not that you should start buttering them or something it's just the feeling of being special when the love of your life appreciates you for who you are. You need to keep reminding your partner about how much you adore them.
Laugh: A relationship runs the best when you give your life-partner the place of a best-friend in your life. Play pranks, talk, tell jokes, share your problems, act weird and do whatever the hell you want to do with your partner. Being best-friends with your love is the best thing ever!
Sex: No matter how old you get you need to keep that sexual connection too. Sex after some time is no more a necessity, it's just an activity. Having sex makes you feel younger, connected and more in love. Sex is an integral part of a relationship and you need to realize that as when it comes to keeping your relationship fresh, age doesn't matter at all.
Go on Dates: Going on outings which also include vacation, trips, dinners, shopping etc. keeps the excitement intact and the monotony away. Always find time to give to your partner and what they like to do. You need to keep them happy always.
Time: No matter how much busy you might be, always try to sneak out some time for your partner. If you're unable to meet them, talk on the call, video chat or whatever; just give some time to your partner. Lack of time results in your partner feeling ignored which definitely acts as a crack in your relationship.
Support: Your support to your partner can act as magic in them taking decisions, feeling motivated, feeling confident and feeling good about themselves. Always nagging them and telling them how wrong they are will pull-away all the self-esteem your partner has which is really not good for them. Isn't it?
Good Night: Never go to sleep angry with your partner because it often results in long lasting quarrels. Always cut the crap before sleeping, sort-out your matters and disturbance before you head-off to sleep. Always give a good night kiss to your partner. It does act as a charm in difficult situations. A good night's kiss is really important and that too daily.
These are 10 valuable Relationship tips that have been given to today's generation by a couple who has been married since 70 years. They are 'Relationship Goals' in real sense as they just don't know how to fall in love, they also know how to keep that love for the rest of their lives happily.