Mukesh Ambani And Nita Ambani – There are many rich people in the world but when we talk about billionaires in India the first name that pops up in our mind is Mukesh Ambani.
People often say that it seems God has blessed him with special powers that his treasure is increasing day by day. Well! apart from all such myths, it is his hard work that he has achieved so much in life.
Mukesh Ambani made more than 500 million customers by giving free Jio SIM for one year. Even though his company did not get any benefit in the beginning but later they earned millions from their Jio schemes.
It is not that Mukesh Ambani already got everything on his plate but he earned it all on his own. There are many competitors in the market but his performance is leaving everyone behind.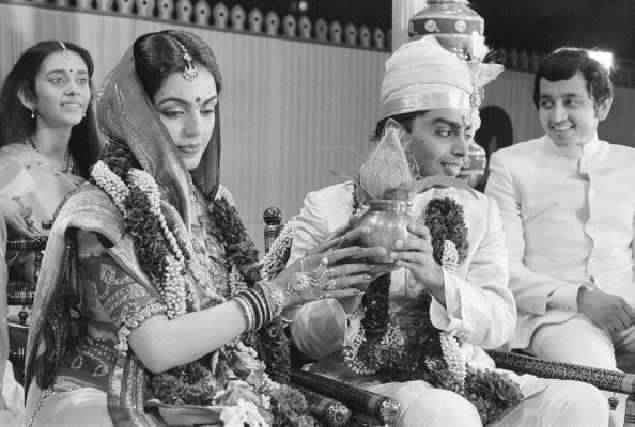 We all know how great a businessman Mukesh Ambani is, and now after his son's engagement, we also know that how big hearted he is for his loved ones. Recently, Mukesh Ambani has gifted a gold made car from Dubai to his would be daughter-in-law Shloka Mehta.
Well! we will talk about his son's marriage later in the future but today we are here to talk about his own marriage.
So now let's turn the spot lights on Mukesh Ambani's marriage.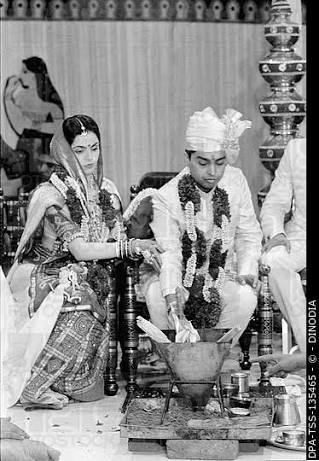 Dhirubhai Ambani's eldest son Mukesh Ambani was married to the gorgeous lady Nita. Nita Ambani is not only beautiful in appearance but also a good lady by heart. She is known for her social welfare activities.
Yes, the wife of nation's biggest businessman is a social worker, she is also associated with many social institutions.
Today we are going to show you some rare pictures of Mukesh and Nita Ambani's wedding which you hardly have seen before.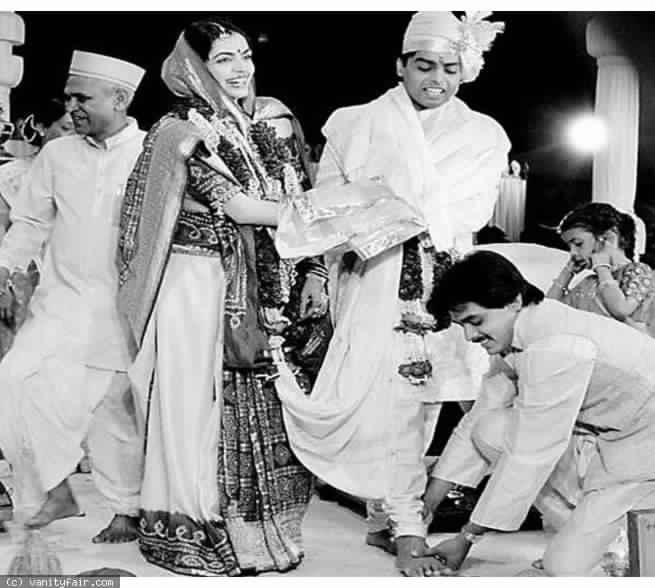 Mukesh Ambani was born on November 1, 1964. He was born to India's biggest businessman Dhirubhai Ambani and Kokilaben.
Mukesh Ambani's wife used to fond of classical dance before marriage and that is why she opened a school of classical dance after her marriage.
When Mukesh Ambani and Nita Ambani's families were indulged in talking and fixing everything about their marriage, Mukesh decided to propose Nita.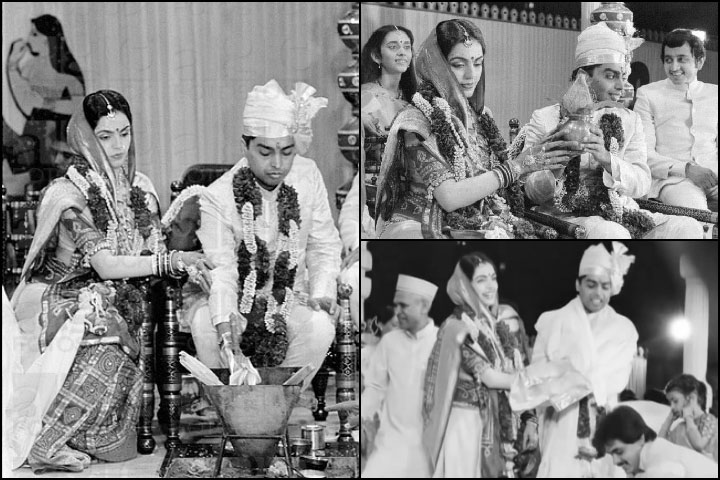 So, one fine day Mukesh Ambani and Nita Ambani were going somewhere together in a car. And suddenly, Mukesh Ambani proposed Nita on the traffic signal. And fortunately, Nita also said yes to him. And this is how the arranged marriage turned into a love marriage.
On their wedding day, Nita Ambani was looking very beautiful and even the groom, Mukesh Ambani was not looking less than a hero.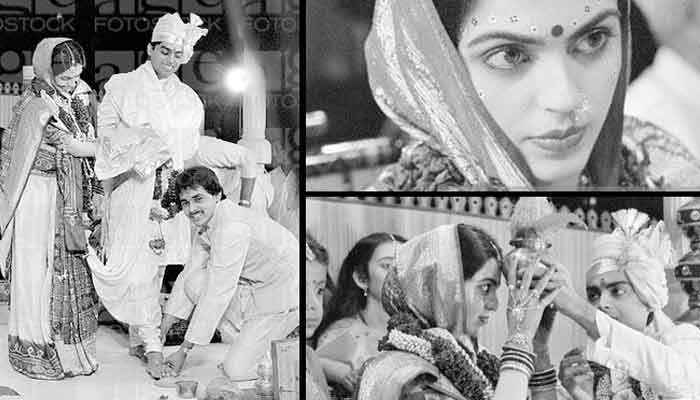 Their beautiful pictures will make you remind all your marriage memories and if you are not yet married then I am sure these will at least motivate you to stand up and see your parent's wedding album.
So, this was Nita and Mukesh Ambani's adorable love story. Today, many years have passed to their marriage, presently the two are blessed with three children.
It is really a long time to their marriage, since their eldest son, Akash Ambani, has recently been engaged to Shloka Mehta. At the same time, their daughter has also got engaged.