Hilarious Relationship Comics – These Illustrations that you are about to see now were uploaded by Catana's BF online, and it caught major attention from people. Catana had no idea that her BF was going to surprise her by making her "secretly illustrated cute comics" public.
First, let me tell you about Catana.
She secretly illustrates (not anymore) her personal LIFE with her bearded BF, and other relatable stuff that couples do when they're in a long term relationship. To see so many good responses from people really surprised Catana when her BF uploaded her comic online. While talking to BoredPanda, she said "The comics were never intended to be published online, but thanks to John, they were! I was prepared to be embarrassed and torn apart (the internet is a scary place, you know), but to my surprise, the comics took off. Completely unprepared, without a website or social media, or even a name for the comics, we got to work and started to create what we know as Catana Comics today."
Thanks to Catana's BF, because now we can FOLLOW her on Instagram. Oh and, Catana's comics are going viral and her Instagram Followers are increasing too. Currently, with just 141 posts, Catana has 854K Followers. Isn't that amazing?
Surely, the "Followers list" will keep on increasing.
Here are the cute relatable comics uploaded by her on the Instagram page "CatanaComics." I'm sure couples out there will relate and like her work A LOT.
Hilarious Relationship Comics : Keep scrolling, keep enjoying.
BIG BOYFRIEND SYNDROME!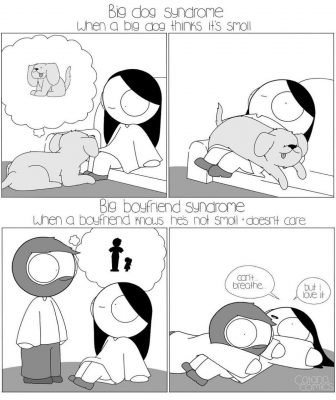 MORNINGS BE LIKE!!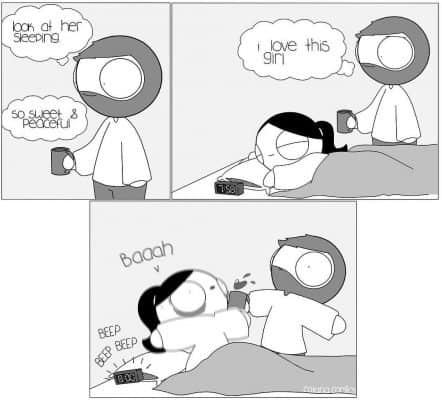 IS THIS TRUE IN YOUR CASE?
WHAT IT ACTUALLY MEANS WHEN IT'S RAINING OUTSIDE.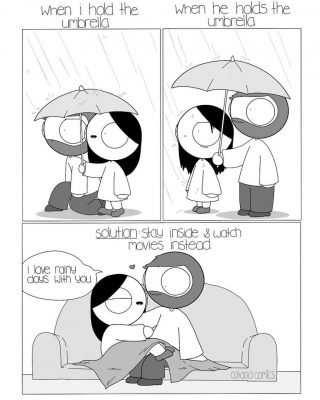 AWWW! THIS ONE'S SO CUTE THAT IT HURTS.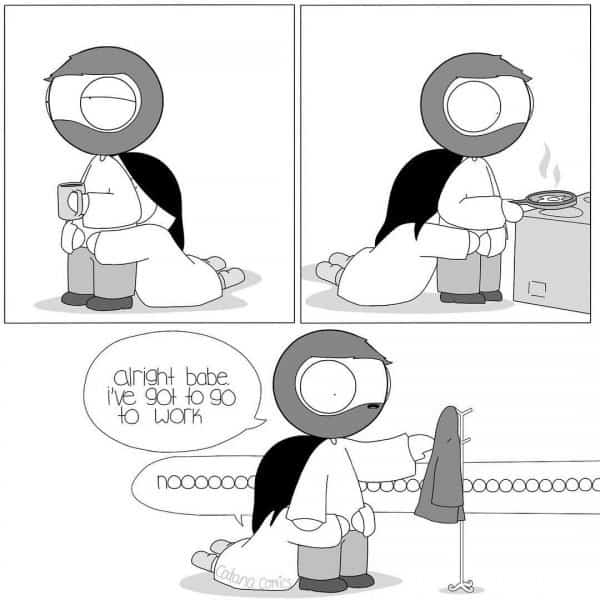 THIS IS THE CUTEST THING EVER.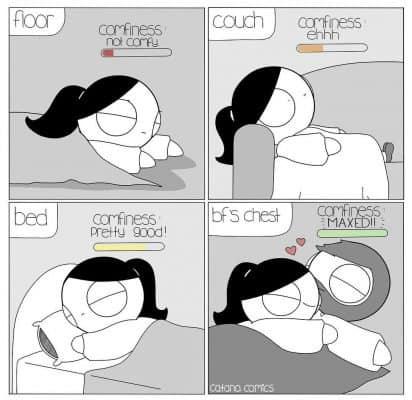 PEACE!!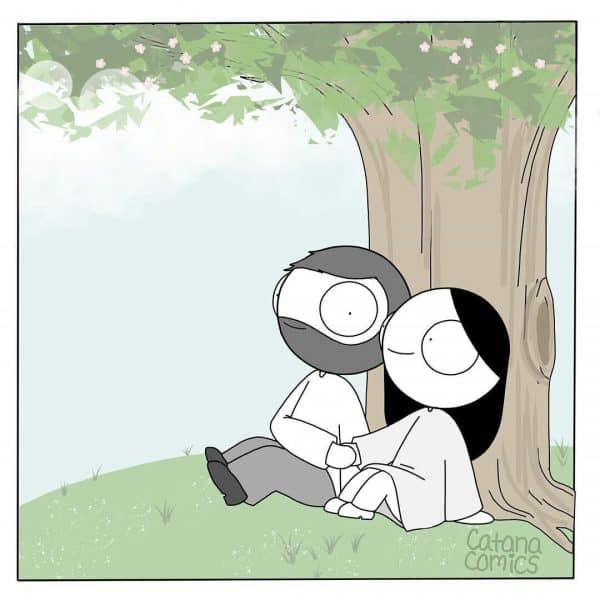 Just follow her on Instagram and send this article your partner IF you think they're cute.