Gifts that Girlfriends expect – If you are a guy and you have a girlfriend, you are not allowed to run out of the gift ideas, and too, unusual and special ones.
Whether it's her Birthday, Valentine's Day, First Date Anniversary, or just another day you want to pamper her, there are Gifts that Girlfriends expect form you and you might not be aware and gifting her some stupid decoration pieces.
Well, here is a list of Gifts that Girlfriends expect. To know and understand, what gifts your girlfriend wants from you.
Gifts that Girlfriends expect from you –
A Self Created Photo Book 
Yes, photos of you and her, collected at one place, in prints. It doesn't have to look perfect or look like an expensive photo album. The fact that you made yourself, and you have put time and thought into it, is more than enough. Even a scrapbook full of photos during the time you were together, on holidays and even silly selfies will make great entries to this gift. And guess what It's really easy too, just print the photos you want to include and buy an album from your local craft store, or, if you're really creative than make your own. She wants this and she wants this more than anything else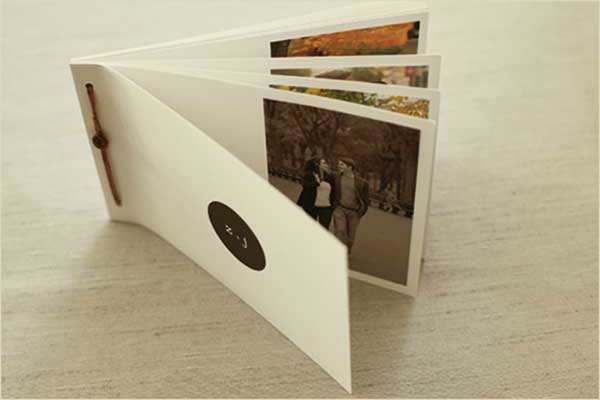 A Dinner Cooked By You
If you really love your girlfriend and she loves you back, trust me, this is what she is longing for. She wants to eat food which you cooked. And you need not sweat on a full-fledged three course meal to got out of way and impress her. She will be more than happy with the simple dishes that you know how to cook properly, and serve with her favourite wine.  Also, to save a possible disaster from happening, you can ask others around you to help you organize or cook something edible. And remember, start the dinner with presenting her the flowers, light up candles on the table, and set the table nicely. This is one gift she wants like too much.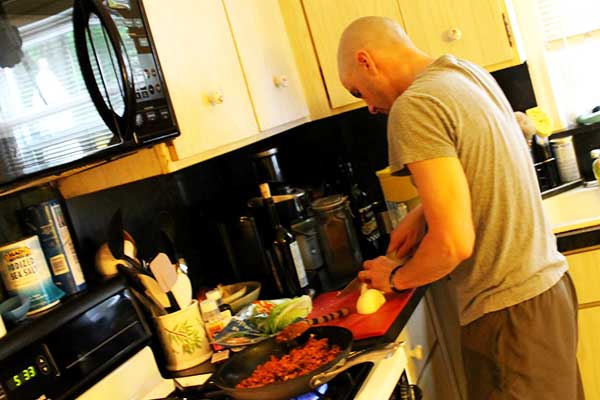 A Road Trip – Just You And Her
She wants to make memories with you, may be the memories of adventure. If you can't afford to go on vacation, take her on a road trip. Have the whole day free for her and just make a picnic and drive. Whether it's to a viewpoint, a nearby town you've never visited, or a national park. A drive where you play her favourite music culminating to a place where you can sit for few hours holding hands and talk, will make her melt like anything. Do not forget to add food.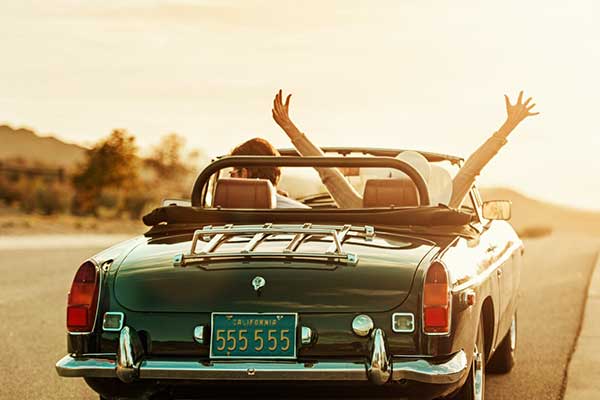 A Surprise Visit – If You Are A Long Distance Couple
If you are in a long-distance relationship, you can definitely surprise her with a visit, there's nothing she would prefer more than to see you! You can organize a lunch date for her and her friends, that she wanted for long, and surprise her by arriving at that luncheon. To make it even more special, send her flowers earlier in the day and tell her on phone how much you miss her.  It will be helpful to involve one or two of her good friends who can help you organize things in a better way. Once she's where you want her, surprise her! She won't ever forget it!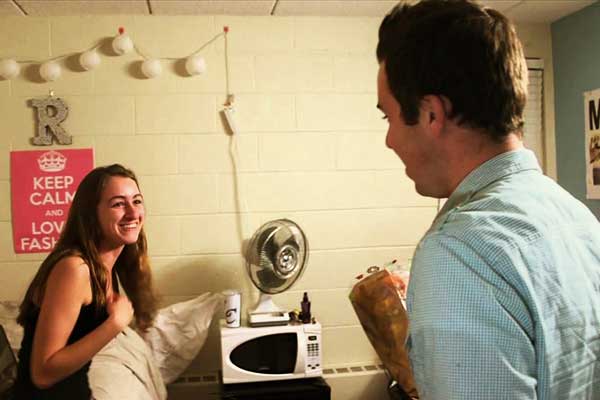 Gifts With Her Name Printed On Them
Girls love to have personalized gifts. Its meaningful and adds the perfect touch to any gift. If she's girly then buy her scented candles and a luxurious bath robe with her name imprinted on them. A jewellery item cared in her name alphabets is something she might be craving to have from you. If she loves gadgets, you can go for her name engraved phone covers, or ipad covers, or digital planners. There are a lot of online stores that custom make personalized products and deliver straight to your door.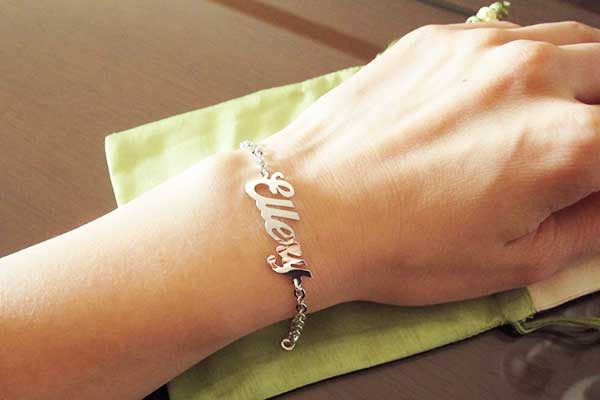 Handwritten Love Letters
If you haven't expressed your love to her in an elaborate form for a long long time, it is the time to write her love letters, and that too hand written. Yes, she wants this from you and you are not aware. Write her a series of letters. You can mention on the envelope of each letter when she should open it. Also, keeping different tiles like, "you must know how much I love you", "we are meant to be", you need a good laugh", "I am lucky to have you". So on and so forth. I am telling you, She will absolutely dissolve and it's a great way to express how and what exactly you feel for her.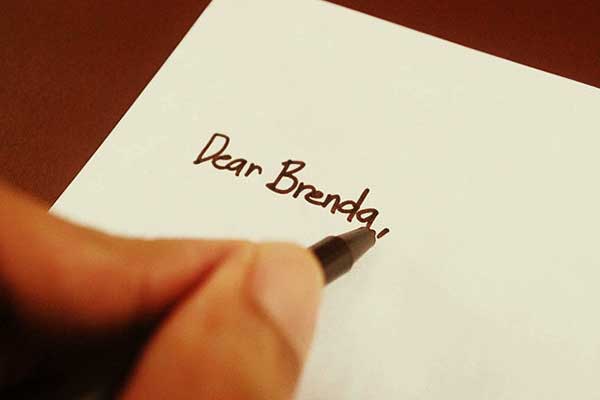 A Couple's Bucket List
How cute it would be to have a bucket list as a couple together. 10 things, or 20 things or 50 things to do together. Make the weekend plans more interesting with that bucket list in place. Present it to her with the first activity 'ticked' and go fulfill it that same day! The things that you can include ant that she would love can be, go out rafting, kissing in the rain, go golfing, learning salsa together, to take an international holiday together. This bucket list will make her go gaga over you, only if you are ticking the things listing in there.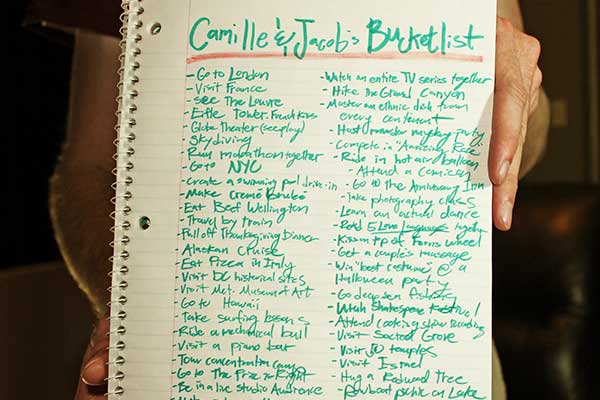 A No Limit Shopping Trip
Yes, this is THE THING she wants. Spoil her for one day, if at all you can afford to do that. Take her out shopping and tell her that it's a no limit day for her. Well of course if she is sensible, she would always know your limits and would remain within those. If you think she cannot keep the limits, do not offer this gift to her, by any means. But yes, if you do, she would love for the rest of her life.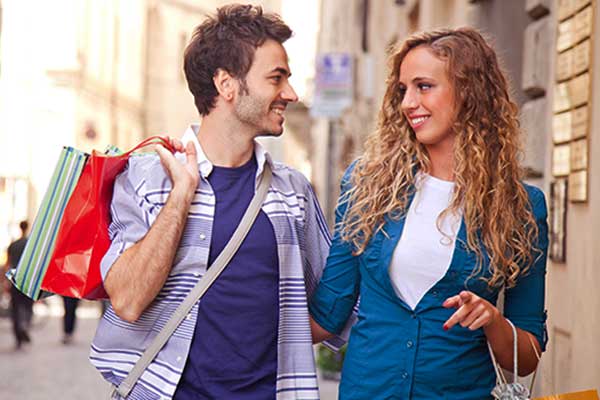 Gifts that Girlfriends expect – So these are the Gifts that Girlfriends expect from you and you were not aware. Go gift some of them now, or all, one by one!