Lesbian wedding – History remained a witness as U.K saw the first ever interfaith lesbian wedding that took place on Saturday the 12th of August.
Kalavati Mistry who happens to be a Hindu tied the knot with her Jewish soul mate Miriam Jefferson after twenty years of knowing each other.
The two first met in a training course in America and now both of them working for an interfaith organisation decided on getting married at the Chutney Ivy restaurant in Leicester. Kalavati Mistry, 48, who has her base in Leicester, stated: "I met Miriam when I was approximately 26 years old. I went to America on a training course and we were doing diversity work and training and that's where I met Miriam Jefferson".
It was a riot of colors at their Hindu wedding as they decided on getting married by following strict Hindu traditions. Both the brides were decked up in gorgeous traditional red and white bridal attires along with fresh and vibrant garlands, and most importantly both wore 'Mangal Sutra' necklaces to signify their marriage while adhering to strict norms of the Hindu traditions.
The couple did also have a Jewish wedding in San Antonio, Texas, which is the hometown of Miriam Jefferson sometime earlier this year.
It wasn't an easy journey for both of them, especially Kalavati Mistry who grew up in a traditional and conservative family scenario. She says, "I grew up in a very traditional household, and really value the traditions and the culture". She further adds, "To me, I wanted to spend my life with someone, in a union. My family have embraced Miriam very well. It was initially very difficult for me as an Asian gay woman. I knew from a very young age that I was gay. I knew during my teenage years that I was and it was very difficult, trying to tell your friends and family and honour the traditions."
For Miriam Jefferson it wasn't about getting married but spending her life with Kalavati that was of utmost importance to her. She says, "It was always very important to Kalavati to get married. Because her traditions and her culture are so important to her, it was important to me. My traditions are also very important to me. I was probably less invested in the institution of marriage, but I did want to have a life with Kalavati and that was one of the ways that I could do it."
The couple will be residing in Miriam's home in Texas as they get started while living together as a married couple that shall talk of their happily ever-after.
With this incredible bold step that the couple has taken they have created history and let us hope for that day when such Lesbian wedding will be absolutely normal. Their love story is of the modern day fairytale that beautifully talks of love.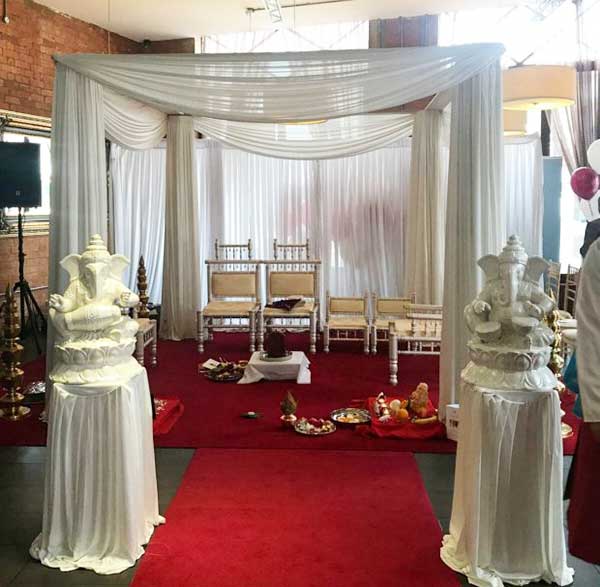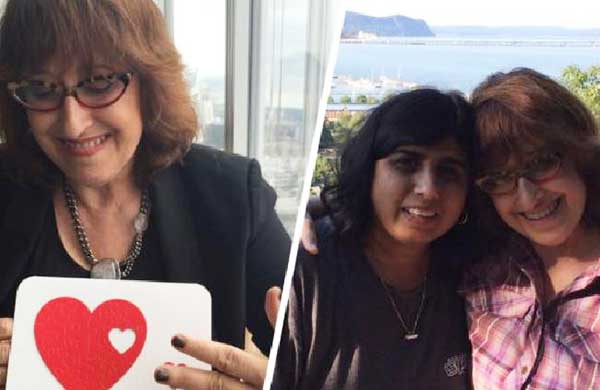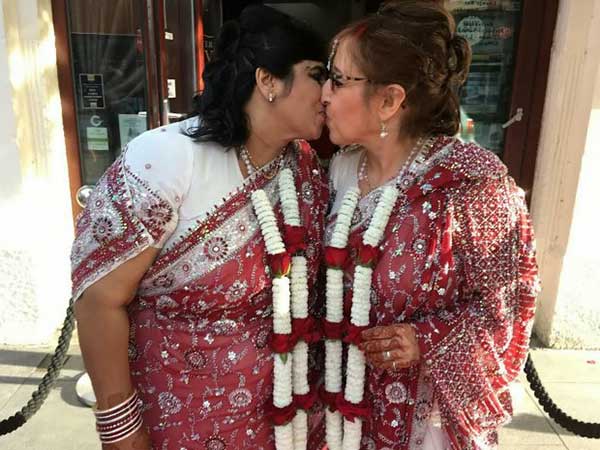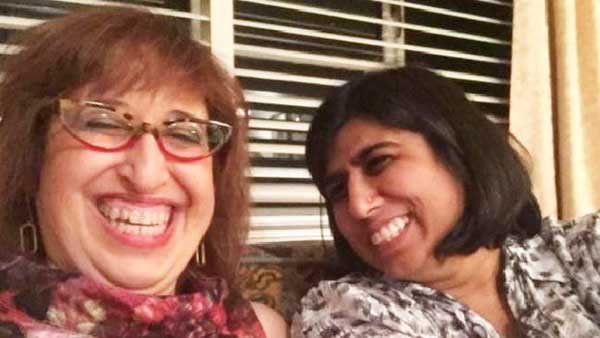 Lesbian wedding