Shahid Afridi to retire from ODI cricket – Pakistan Cricket team's veteran all-rounder, has announced that he will retire from ODI cricket after the 2015 ICC World Cup which is to be held in Australia and New Zealand.
The 'forever young' Shahid Afridi will retire from ODI cricket after the 2015 #ICC #CricketWorldCup which will be hosted by Australia and New Zealand.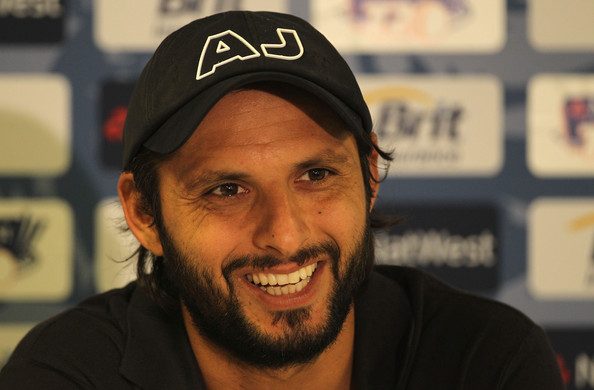 At age 34, he is one of the oldest cricketers in the Pakistani national team and has served the country for close to two decades.
Known for playing some of the most blistering knocks, Afridi has come to his team's aid on numerous occasions.
He made his ODI debut at the age of 16 years during Sameer Cup in 1996-97, a four-nation tournament, as the bowling replacement for the injured Mushtaq Ahmed. Though he went wicketless and did not bat in that match, what transpired in the subsequent innings against Sri Lanka was truly majestic. Afridi came in to bat at number three and scored the fastest hundred in ODI cricket off just 37 balls. At the time, he also became the youngest cricketer to score an ODI century.
Boom Boom Afridi, as he is often referred, has played 388 one day international matches, 27 tests and 70 T20 internationals.
Afridi, Pakistan's key all-rounder, has served the national cricket team diligently all these years. His fitness, though, has been the concern in recent times, which probably is one of the reasons for him to arrive at this conclusion.
In 2010, Afridi had announced his retirement from Test cricket citing "lack of temperament" as the reason behind the decision. He, however, has continued to play ODI and T20 matches.
Afridi has also been named the captain of the national T20 team by the Pakistan Cricket Board.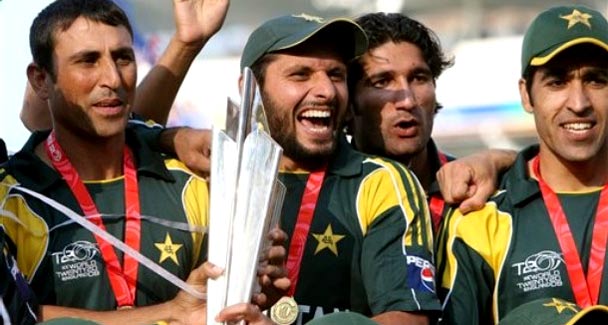 On Sunday, during a news conference, Afridi said that upon retirement from ODIs, he will focus the twenty-20 matches that will be followed by the 2016 T20 World Cup in India.
During the conference, Afridi was quoted as saying, "I am the first Pakistan player to be able to announce his retirement properly and on a high. I always wanted to do this having seen the problems faced by other bigger players in the past".
He also claimed it to be a tough decision, but said that a huge burden was off his back.
His record of the fastest century in ODI cricket, which was left untouched for over 17 years, was broken in January this year by New Zealand's Corey Anderson, a feat which he accomplished in 36 balls.
Afridi is certainly proud of his ODI accomplishments that read 7,857 runs at an average of 23.44 at the strike rate of over 116. He has also taken 389 wickets at an average of 33.57.