Dress to wear on a date – It is not a big deal in today's times of social media to look for a partner, and most will be well versed in the art of dating. It is especially easy when Tinder is around.
All you have to do is find a profile that appeals to you, start a conversation, plan a date and keep your fingers crossed in the hope that they will be as charming in real life.
Next comes the nerves. It goes both ways. But it is quite normal to worry about how you will come across on that crucial first meeting, and fear that your date will walk away disappointed when the evening gets over.
To look your best on the day is as nerve-racking as the date itself. You spend way too much time planning the right outfit, a Dress to wear on a date, second-guessing yourself, and waiting for your best friend to weigh in on what they think you should wear.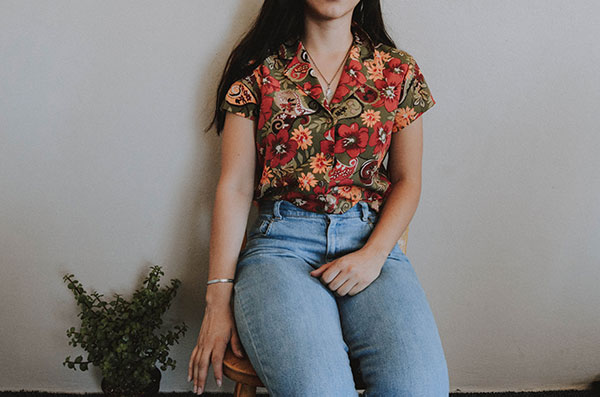 To avoid such unnecessary situations and hassles, you can keep some pointers for a Dress to wear on a date in mind the next time you are getting ready for a date.
There are a few things that you can do to boost your confidence before that daunting first meeting. All it takes is a fool-proof outfit which combines with contemporary fashion trends with your own unique sense of style. You need not worry if you lack a fashion sense. The following guidelines should help you feel more comfortable.
Dress to wear on a date –
Explore your current wardrobe
Oh yes! It is a perfect excuse to go shopping and pick up some new items, but there is no rule as such that your first date outfit should be new.You can easily come up with the perfect look from your own wardrobe.
Two rules to keep in mind when you're planning that first date outfit are:
1) Look like yourself
2) Be comfortable.
With these rules in mind, your existing collection of clothing is the perfect place to start.
Still not sure? Ask yourself these following questions.
Which items tend to get you compliments from friends and co-workers? Which items do you wear time and again because they make you feel good when you stand in front of the mirror? And which would be the first in your suitcase if you were going on a weekend away?
The stuff that ticks these boxes are a good place to start when planning that outfit.
If your old favourite is still making you feel great but are getting a little worn out, you can hit the shops to find a good replacement. But don't forget that a lot can be achieved with a good steam iron, a smart coat and some well-chosen accessories.
Now, pick up some perfect new wardrobe items
Maybe you're seeking a new skirt to go with that favourite date night top, a brand new tie that will complement your guaranteed-to-impress suit, or simply some new hair product. Whatever you're looking for, a trip to the shops before your big date is a must.
Not all of us enjoy shopping, but heading to the shop is a better option than ordering items online when you're planning for a date. This is because visiting shops in real life let you try items on before you buy. It is a good idea to go with a plan in mind.
Comfort is what is most important. Choose items that you can breathe in and helps you feel relaxed.
The perfect outfit for a day date
Although day dates can be a wonderful thing, they pose their own set of challenges. Not only are you less able to rely on courage to get you through those lulls in conversation, you've also got to put together a look that will impress away from the flattering low light of a bar or restaurant.
The good news is that day date outfits are, by nature, more casual and comfy, which will make you feel more at ease in your skin. A comfortable shoes and smart jacket or coat is a great idea.
For ladies, it's hard to go wrong with a pair of well-fitting jeans, a blouse, leather loafers, subtle silvery jewellery and light natural makeup.
For men, smart jeans or khakis are also a good choice for a day date outfit. Pair with a polo shirt or checked shirt and trainers.
You are all set for the day.
The perfect evening outfit
It is essential to strike a balance between sex appeal and practicality. You want to look and feel your best, but not at the cost of your comfort, bank balance or ability to eat!
If you're hitting the pub for a pint before getting a curry at your favourite takeaway Indian, a suit or cocktail dress won't be the ideal choice. An upmarket bar and chic restaurant, on the other hand, will demand a little more care and attention in the wardrobe department.
For women, a classic date dress is hard to beat. Ignore the hot fashion trends of the moment and instead focus on finding something that fits you like a glove, shows off your best features, and puts across your signature style. Pair with comfortable heels or embellished flats, a pair of statement earrings or a chunky necklace, and an appropriate outer layer. Keep the makeup simple. Do not try something different. Choose between a bright lip or a bold eye.
For men, it's the toss-up between a suit or something more casual. A white shirt with smart jeans and brogues can be the perfect look. If you'd rather go formal, wear a well-fitting suit and a smart shirt, with or without a tie. A colour-matched belt and shoes completes the look.
Dress to wear on a date – Final important points to remember
If you're not buying new, make sure your clothes are freshly washed and pressed. Get suits and formal dresses dry-cleaned, and take the time to properly iron shirts and blouses.
Polish your shoes
Take an extra effort on the hair.
Clean and trim your nails.
Dress to wear on a date – Wear appealing underwear for you never know what lies ahead.