Indian celebrities on social media – Today, most celebrities stay in touch with their fans through Facebook and Twitter. We present a list of Indian celebrities who were most popular in the last year.
It is difficult to find a person from today's tech savvy generation who does not have a social media account.
In fact, parents and grandparents of today's generation are also hooked onto these websites. Similarly, celebrities from all age groups are also seen tweeting and uploading pictures on Facebook.
We take a look at the Indian celebrities who ruled various social media platforms.
1) Deepika Padukone:
This year totally belonged to this Bollywood actress. With a blockbuster hit – 'Happy New Year', and a controversial story in a leading daily, she was in the news throughout the year. She boasts of 20.37 million Facebook fans and 6.80 million Twitter followers!
2) Salman Khan:
With 18.01 million Facebook and 7.6 million Twitter admirers, the most eligible bachelor of the country, Salman Khan takes the second spot among the most popular Indian celebrities on social media.
3) Sachin Tendulkar:
The 'God of Cricket' may have retired from the game, but, this does not affect his fans. With 20.8 million Facebook fans and 4.43 million people following him on Twitter, Sachin has proved that he is still the most popular cricketer!
4) Narendra Modi: The Prime Minister of India is tech savvy too. He reached out to the people of the country using various social media platforms and today, he has 19.59 million followers on Facebook and 5.47 million on Twitter. His social media campaigning played a vital role in his career and paved the way to his success.
5) A.R. Rahman:
The music maestro has many prestigious national and international awards in his kitty. He has also earned the love & respect from his admirers and today, he flaunts 20 million Facebook enthusiasts and 4.29 million Twitter fans.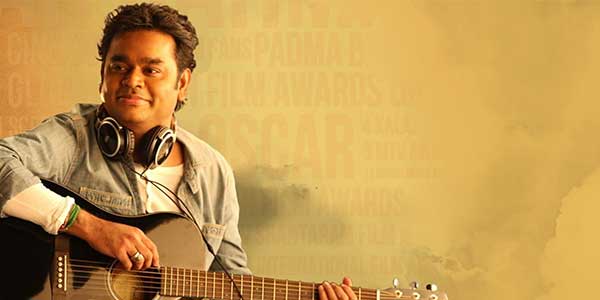 6) Shreya Ghosal:
Another wonder from the Indian music industry, Shreya has mesmerized millions with her golden voice. She has 21 million and 2.3 million fans on Facebook and Twitter respectively.
7) Amitabh Bachchan:
No list of Indian celebrities is complete without his name. The living legend of Indian cinema has 14.32 million people following him on Facebook and 9.46 million on Twitter.
8) Yo Yo Honey Singh:
This rapper has ruled the Indian film industry in 2014. He is the deserving leader and has some of the best songs of the year to his credit. He is also a music director & an actor and has 22 million Facebook fans and 0.49 million aficionados on Twitter.
9) Aamir Khan:
The 'Perfectionist' Khan gave a blockbuster hit 'PK' last year which received rave reviews. He may not have a film releasing every year, but, he undoubtedly rules the hearts of his fans. He has 14.42 million fans on Facebook and 7.56 million on Twitter.
10) Priyanka Chopra:
Another star from the Indian film industry, Priyanka Chopra has 15.08 million hearts beating for her on Facebook and 6.50 million on Twitter.
We hope to see some good work from these celebrities in their respective fields this year too and we also wish to see their fan following increase!