Ways To Reuse Old Jeans – Yes, you've read it right.
Instead of throwing away your old jeans, you can re use it in a new style. Now isn't that amazing? There's no need to spend money, you can smartly re-use your old jeans and don't worry because others will end up thinking that you've purchased it.
I know that you're excited to know "HOW?" So, let's begin.
Ways To Reuse Old Jeans – 
JEANS POCKET PLACEMENT
All you need to do is, cut the pocket placement and use it to keep your pens, pencil, small things in it. Isn't that cool? It is, right? So, why not use it that way?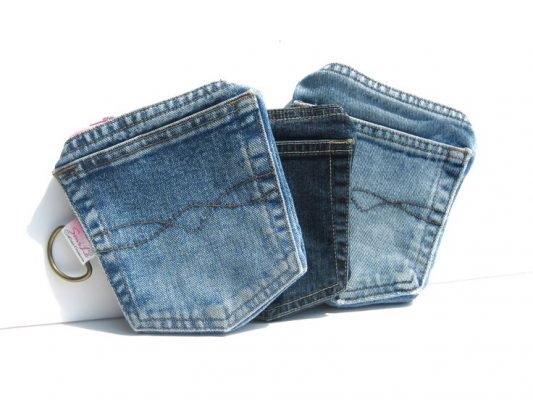 NAPKINS
Yes, you can do it. I know that you can directly buy it too. But, why waste money? Do it your way. Doesn't matter if it turns out to be small in size, all that matters is, you have a denim napkin, that's it.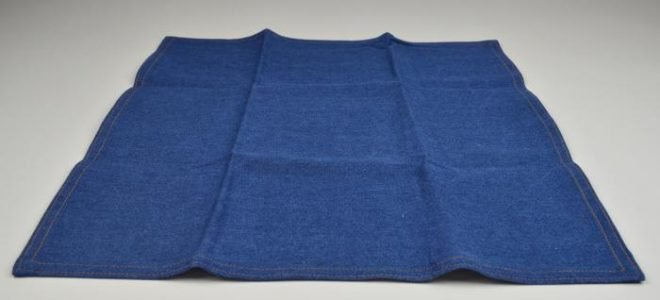 COASTERS
Yes, isn't that amazing? IF you want to avoid coffee stains on your table, then use denim coasters. I don't have to explain how useful it is, right? Plus, the below picture says it all.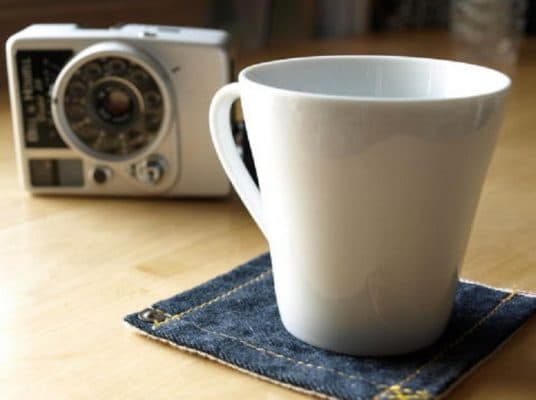 CANS
Do you have a can? Cover it with denim as shown in the picture below. IF you want you can create a design so that it looks eye-catchy. Just think about it. You can place it on a table so that people ask you and then you can tell 'em about your creativity.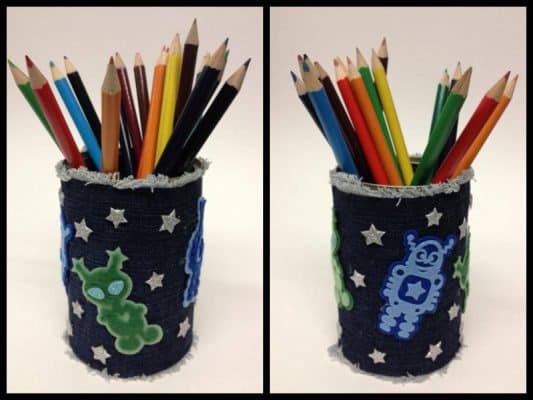 NOTEBOOK
All the diary keepers out there, this is for you. You can creatively reuse your denim pant by using it as a notebook cover. Even on this one, you can create a design that'll make it look more attractive.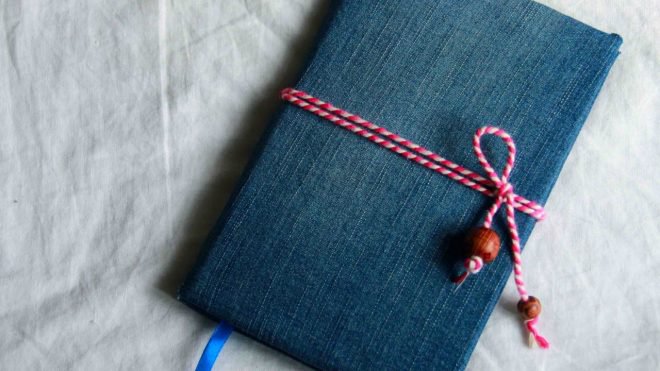 FLOOR MAT
You will have to join jeans' pieces to make a huge mat. Make a floor mat as shown in the image below or else you can make it in your way.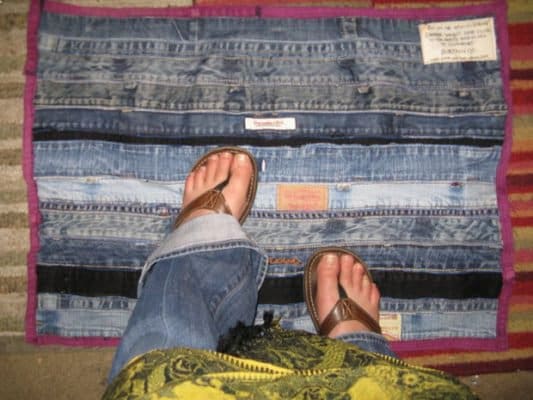 BOOKMARK
Yes, you can do a different design. The one shown in the image is a heart one; you can do it as you want it. Book Readers – This one's for you.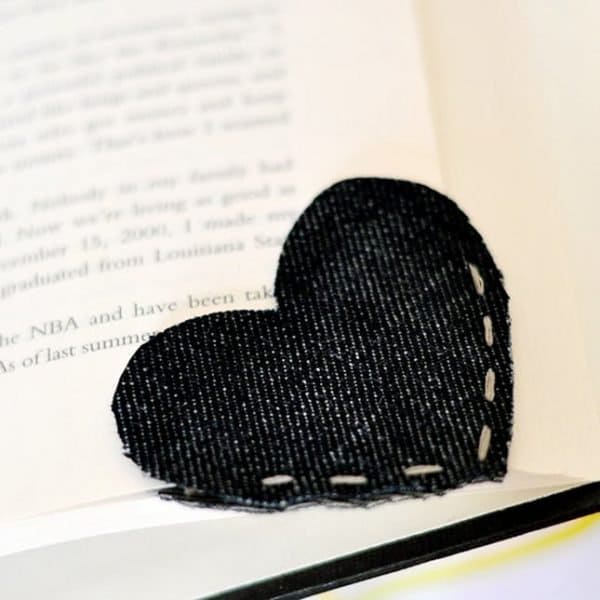 EARINGS AND NECKLACE
We must admit that it is looking really, really good. Ladies, what do you think? I'm sure many girls will try it.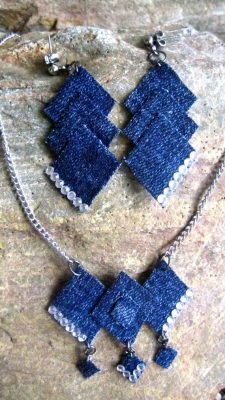 SHORTS
Look at the image and you'll get an idea about "HOW" to do it. I think there are many out there who re-use their jeans by making it short. Isn't it worth?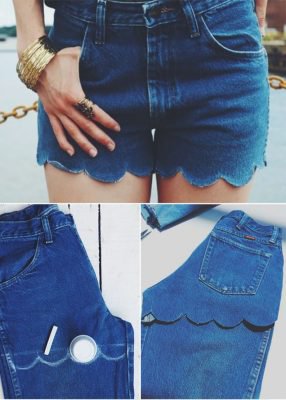 TOTE BAG 
This one might look hard, but in reality, it isn't. You can always check out YouTube videos to get an idea about how it's done.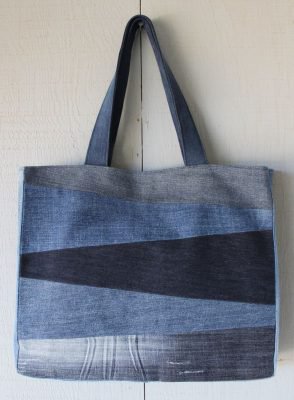 Ways To Reuse Old Jeans – So, get your old jeans out and reuse it creatively.
(Image Source: Pinterest, Brit + Co, Instructables, Avalon Arts & Crafts)