Life is unpredictable and full of uncertainties. There is no way to know what can happen tomorrow. It is the reason why you must prepare for the contingencies so that you can leave a security net for your loved ones should something happen to you. After all, the untimely demise of the family's breadwinner is not just an emotional shock but also a financial one. Not taking the right steps at the right time can result in a setback that will force them to downgrade their lifestyle and also give up on their dreams to survive comfortably.
It is where life insurance policies steps in and helps you safeguard your family's needs and goals, even when you are not around anymore. But what is life insurance, and how does it protect you against life's uncertainties? Let us discuss that in detail.
Life insurance in India is one of the most trusted financial instruments that provide the requisite support to your family in case of your death. Life without a life insurance plan can leave behind a considerable gap in emergencies with little hope for revival.
As a young individual, many people feel an insurance policy is an unnecessary expense that they do not need to think about right now. However, here are the risks of not investing in one at the right time.
Financial crisis
If you do not invest in a life insurance policy, then its consequences will have to be borne by your family and not you. From life-threatening diseases to human-made disasters, several reasons can cause loss of life, leaving the loved ones behind without a breadwinner. As a result, the loved ones may be plunged into a terrible financial crisis and find it hard to live their life comfortably without you. Buying life insurance in India is one of the best ways to protect their financial future.
Unpaid debts and loans
If you have ongoing loans such as car loans, education loans, or home loans, then your family will be left behind having to deal with these obligations. If they fail to pay the amount, they would be hounded by recovery agents to recoup their losses.
But when you invest in a life insurance plan, you can ensure that these obligations are covered in the sum assured amount.Using the insurance benefits, the policy nominee can clear all the debts and still have enough left to continue their lives where you left off.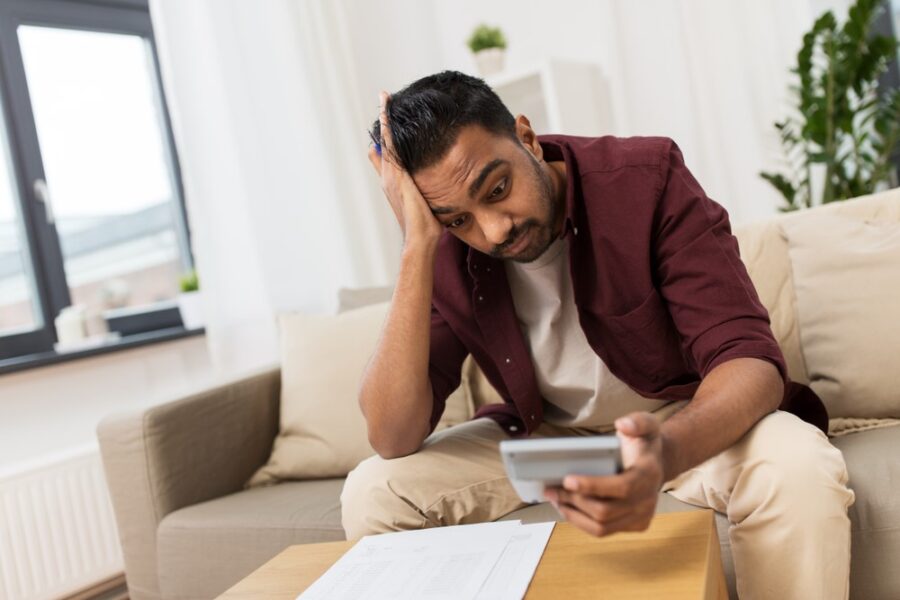 Unforeseen expenses
Have you ever thought how you will manage your finances if faced by an unforeseen expense? Life can throw various scenarios at you. Your child may express their desire to study abroad, or you may have been diagnosed with a critical illness. What will you do in that case?
Not keeping a corpus of funds ready for such situations can leave you flustered and force you to borrow money at atrocious interest rates. The best way to stay prepared for such events is to find the right life insurance product that also allows taking care of such emergency expenses without the need to dig into your savings.
Risk to your child's future
What if your child wants to study in the Ivy League? Do you want to be the one to stand in the way of your child's dream and their career by not preparing for it in advance?
Life insurance plans are designed in such a way that they offer protection at every stage of your life. You can invest in child plans that allow you to secure your child's future so that they can live their best life as per their potential.
Dependency after retirement
Retirement is often considered to be a golden period of one's life. However, not planning for it in time will not give you the financial independence you had hoped for, forcing you to seek support from your family members. You can avoid being in that situation by investing in life insurance plans with retirement benefits to live your life in dignity, without depending on anyone.
Paying too much taxes
You work hard to bring home a fat paycheck. But have you seen a lot of it being chipped away by taxes? While you cannot avoid paying taxes, you can certainly save them and benefit from them too.
Life insurance policies make you eligible for tax deduction up to Rs. 1.5L u/s 80C of the Income Tax Act. If you want to save taxes as much as possible, then consider investing in life insurance plans.
Life insurance is a necessary investment to protect your financial future and that of your dependents as well. Make sure you invest in them wisely.