Resveratrol is present or found in plants which are generally secreted whenever the plant body is under pressure due to injuries or attack of the external bodies on the plant.
A kind of antibiotic produced by the plant whenever it is necessary for the plant body.
The properties of antibiotics present in the resveratrol have proven to retain the human health and are present in fruits that can be built up your internal strength, resveratrol is also present in wines that acts as a boon for alcoholics for whom drinks are required on a regularly. Generating of this particular antibiotic from the plants naturally and present in the wines that act as a boon for alcoholics.
Know the Benefits: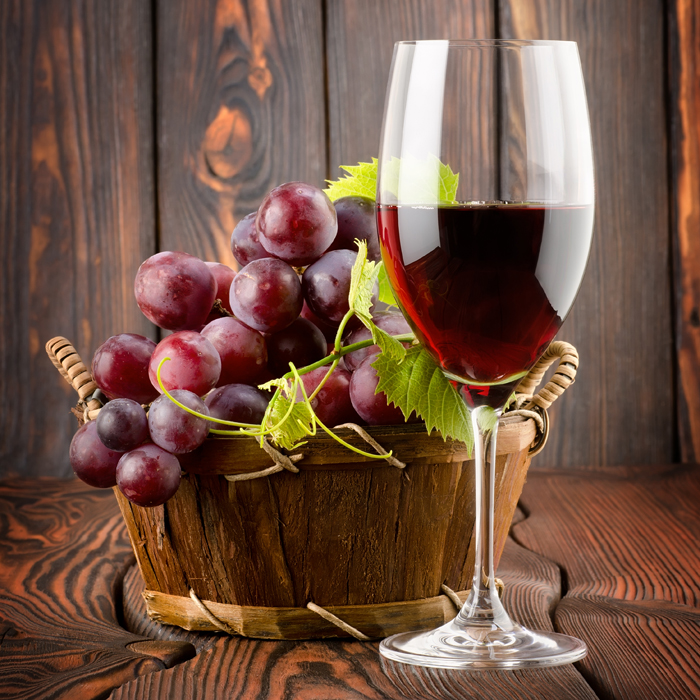 The properties of Resveratrol that create a difference in better health rather than affecting the health.
The most important therapy of this antioxidants is that it has the property of oxidizing free radicals, that enables the cells from the damages and regenerates the cells within the body.
The anti-inflammatory property of resveratrol reduces pains or inflammation within the body, the internal parts of the body.
Bad cholesterol is one of the common issues found in people. The presence of Resveratrol in the blood can reduce the unhealthy cholesterol or the excessive fat within the blood. Reducing bad cholesterol with the increase of good cholesterol in the blood.
Often at the increase of age, arthritis or weaken bones are common problems, the anti-inflammatory property reduces the pain of the joints along with antioxidants providing strength to the body.
The antioxidants present it will increase the health of your skin reducing the dark spots or wrinkles on the skin.

Red or white?
So, which wine is better? Red wine is more preferable due to the presence of the resveratrol in it as the content is higher compared to the white wine. Flavor of the red wine is more preferable that is unique apart from it if you have blood sugar or any sort of blood clots, this can help in reducing the problems till far extent.
High Alcohol consumption is Unhealthy
Now on a serious note: Alcohol consumption can produce a lot of diseases that lead to serious illness which is can lead to death. So many people who are addicted to alcohols can choose to drink wine; consumption of wine regularly can reduce the chances of the diseases. The wine contains Resveratrol that can reduce lots of problems from your body irrespective of the age as mentioned above, it becomes difficult to resist alcohol but changing the choice may build a healthy and joyful lifestyle.
Wine contain Resveratrol, the properties of wine which is natural source derived from the plants, so instead of being stinky with the smell and harmful alcohols, red wine can make you feel healthy and look healthy. Winter in onset so every sip of the wine can be cherished sitting beside the fireplace along with the chilled breeze of winter.