Types Of Mehndi Designs
Mehndi is quite common nowadays but what's eye-catchy are the Mehndi designs and therefore they are definitely the first choice during occasions.
No matter what; the art of Mehndi is never going to fade. Agree?
On that basis, if you're waiting to complete your Mehndi look this time; then you better ditch that regular looking designs. Yes! Because it's time you add more attractiveness.
And, don't worry; here are some of the Mehndi designs that will beautify your hands even more.
Black Motifs Mehndi
The black motifs Mehndi design is a better optional choice to go with. If you want to keep it simple; here take a look at these designs they tends to look attractive even with the minimal designing.
And also, the black thick Mehndi art seems to be suitable and eye-catchy.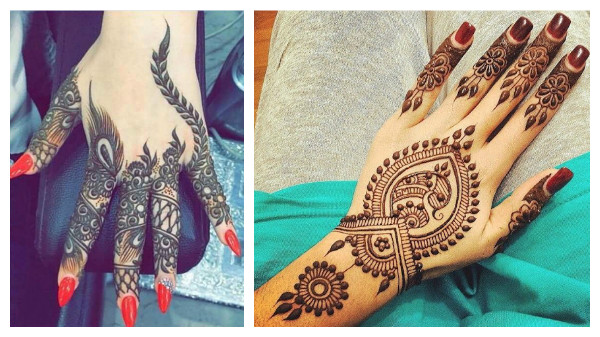 Arabic
No doubt, many women go on adding Arabic bridal touch in their Mehndi; but you need to check these splendid design works that makes the palm complete and beautiful.
We are showing you the Arabic Mehndi that you can have on the back side of your hand.
As you can see the minimal yet beautiful design is all enough to make your attire complete.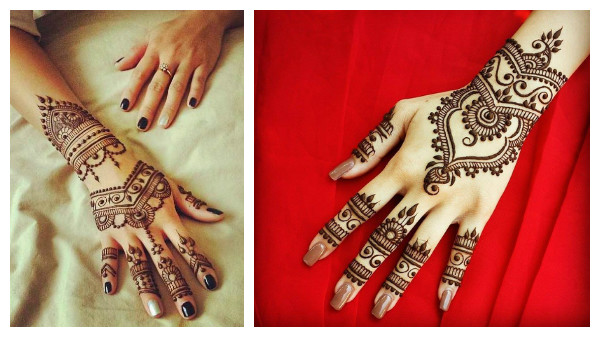 Punjabi
Damn! I believe Punjabi Mehndi designs are truly amazing with all the small-small detailing of work it makes the hand full of Mehndi just so eye-catchy.
As you can see the Punjabi Mehndi look is so splendid and the jewelry item is also adding more attention towards it wonderfully.
Well, this one is worth trying for sure.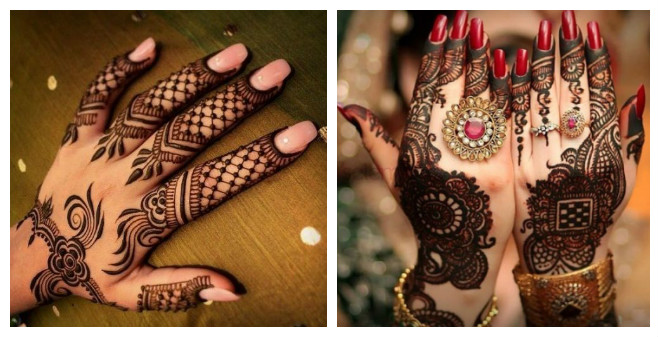 Rajasthan
Rajasthani culture is so full of enthusiasm and amazingness. Agree? Focusing on the Rajasthani Mehndi design the beautiful design filled in hands is something that caught my eye.
Check out the incredible (2nd pic) design on palm adorns and completes the Mehndi look so marvelously.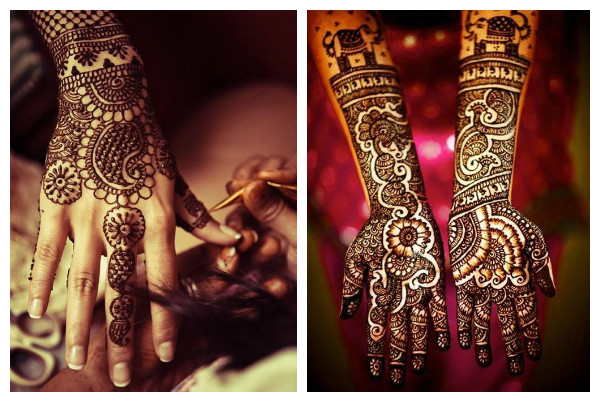 White
Everything changes. Right? Well, it's time you change the black Mehndi look into a stunning white Mehndi design.
I feel this one is just perfect for a change.

Ladies, don't forget to rock these different types of Mehndi designs.