The concept of selling trans fat-free halwa has made the startup "Melting foods India" begin their businesses to export to Canada, the USA, Singapore. Changes were made in the making of the Halwa, to prepare a Trans fat-free edible as a healthy food. The replacements of few ingredients in the products have made the sweet a completely zero Trans fat-free product.
To ensure the quality of the product by the samples of the preparation were send to NABL. The conformity from the authentic bodies to export the halwa was possible after the accreditation from the concerned organization.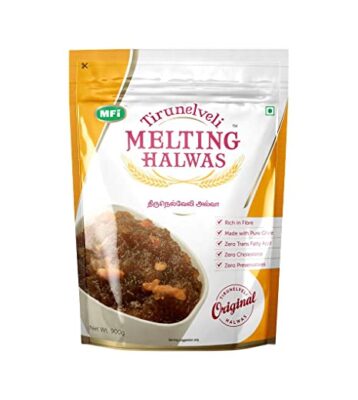 Selling of Customised "Iruttu Kadai Halwa"
Sam Selvaraj after deciding to sell Halwa collected the packaged food from almost 20 shops. But for exporting products their freshness matters which existed in none. The halwa product rots within 5 days to 7 days when left on the shelf with a layer of white coats of ghee.
Sam discovered the customized Halwa cook "Ramayya" from their native place Sankarankovil, Tamil Nadu. He was in this job for the last 35 years with help of him Sam began to experiment with his kind of Halwa sweets. While aiming to prepare top and high-quality products Samba wheat for extracting fermented milk to prepare the sweet product.
Keeping in mind to preparing not only trans-fat-free halwa but also to ensure freshness in food for 30 days. The cashews, ghee, and other ingredients are of top quality. The cashews are of W249 grade that is added, above all to keep the oily texture the unadulterated ghee is used to avoid any decay or white coating.
Certification of Trans-fat-free products
Customizing and preparing the Trans fat-free products were certified by the NABL labs locating in Chennai and Bengaluru. Certification to the product has 30 days of freshness that is edible and does not have any traces of bad fats. The entire procedure was completed by 2016 after which Sam was able to start his export business.
Searching for the right product or better preparation to develop it to the top grade level was a challenging job. Both his parents supported him in starting Sam's " Melting Foods India". Now, this product is not only sold in the parts of India but exported overseas.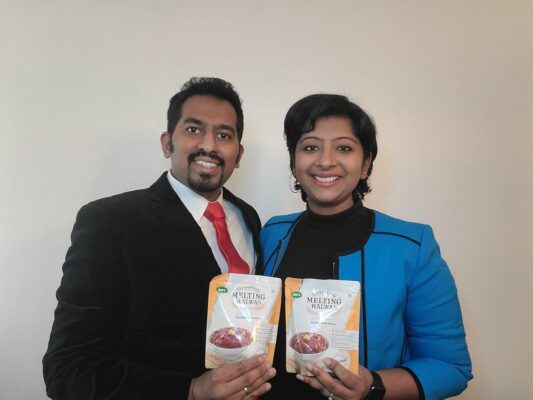 Packaging of the Trans fat-free Halwa
The packaging is also a greater concern for all products and food. To provide longevity to the shelf life of the food pack have a five-layer of polypropylene lining up with silver foil. This was advised by the popular Package designer Ajay Raghav. Package added a statement to the name of the startup company "Melting Foods India". The products not only have their own packaging style but also holds the shelf life to 30 days.
To date after 2016, Sam has sold more than one thousand trans fat-free halwa packets overseas. Now this company holds distributors overseas in the USA, Canada, Singapore.