Chicken recipes are prepared in many ways, no matter spicy, tangy anything when you love chicken dishes few of them are described below from the wide varieties of preparation that are distinctive and delicious.
Chicken recipes
1)    Sweet spicy chicken roast
One of the Chicken recipes – Roasted chicken with the outer layer smoothened with the spice of red chillies or peppers, mixed with the sweetness of honey or sugar together makes a delicious preparation of chicken roast. Spices with flavor of ginger, garlic elevates the tastes of such roasted pieces dipped in the mixture of sweetness and spice together with sesame.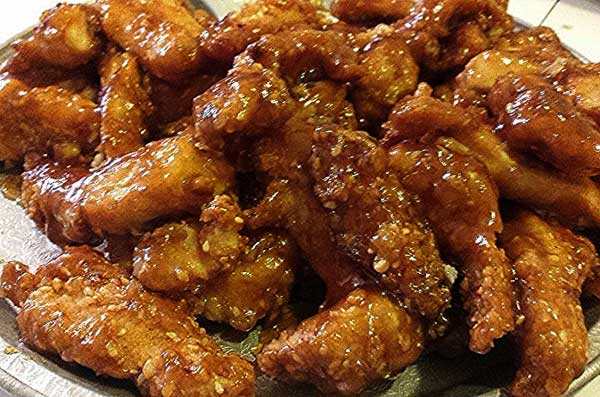 2)    Achari Murg
Common dish of north India, so-called Achari Murg. The name itself defines the recipe that is made of the pickle. Chicken is cooked with the ingredients to create tanginess in the curry. Yoghurt, tomatoes in higher amount brings in the tanginess and also the thickness of the curry that you can enjoy with rotis and chapattis.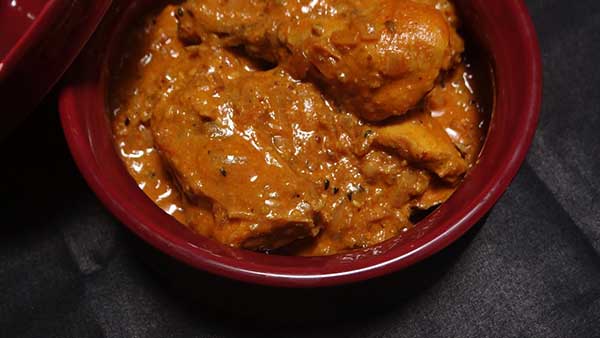 3)    Sweet spicy chicken wings
Wide ranges of sweet spicy chicken wings can be prepared including a number of ingredients as a layer over the chicken wings pieces. The spiciness of the chicken added or dipped before grilling and sweetness of honey as well as tomato sauce dipped after the grilling of the chicken wings. Soft wings of chicken relishing you can have it during your lunch breaks or evening snacks.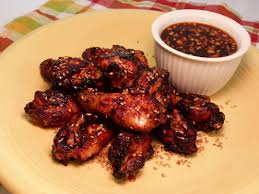 4)    Spicy Kadhai Chicken
Kadhai chicken, one of the traditional Indian dish, creamy and spicy. Kadhai chicken, the name is due to the cooking of the chicken in a kadhai, pan made of iron. The thick masala gravy that is spicy because of the ingredients that make the flavor that you cannot resist the dish instead of your tongue burning, hot due to the spices added in kadhai chicken.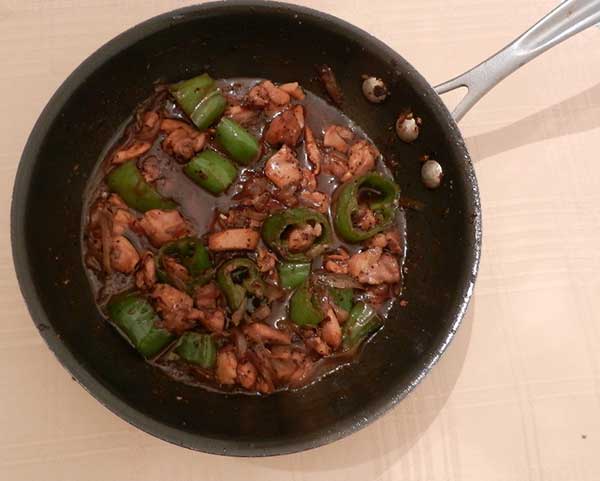 5)    Chicken lollipop
Battered layer over the chicken pieces that can be a treat to yourself while hungry returning back home, spicy though can fill your stomach easily. Snacks for your evening or dinner with any Chinese dish is simply perfect, instant cook and eat recipe that provides a crispiness immediately after frying serve hot in order to enjoy the real taste of the chicken lollipop.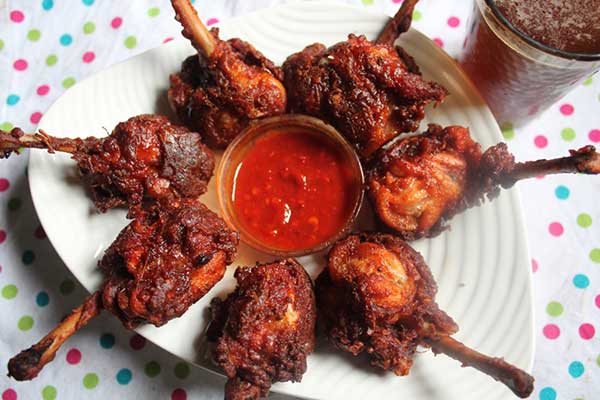 6)    Butter chicken
Did you hear about "Chicken Makhani"?sweetness of the chicken along with the creaminess of the dish it is known among the Indian dishes also known as butter chicken. Mild spicier butter chicken with the sweetness of curd in works as a magic and almost one of the favorite of Indian chicken dishes, you can have it with basmati rice or naan rotis.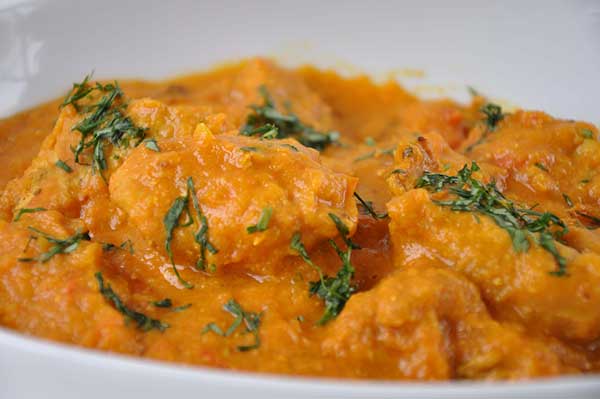 7)    Spicy and Tangy Chicken Pakora
This one of the chicken recipes – Chicken pakora is one of the most common items for snacks at home. You will find chicken pakora of different types prepared in different ways. One may be less spicy while other can be a little tangy and spicy together loving the salty and peppery outer layer of the pakoras at each and every bite of the soft chicken pieces covered by the batter of flour and cornflour adding few spicy ingredients like onion along with paste of green chillies.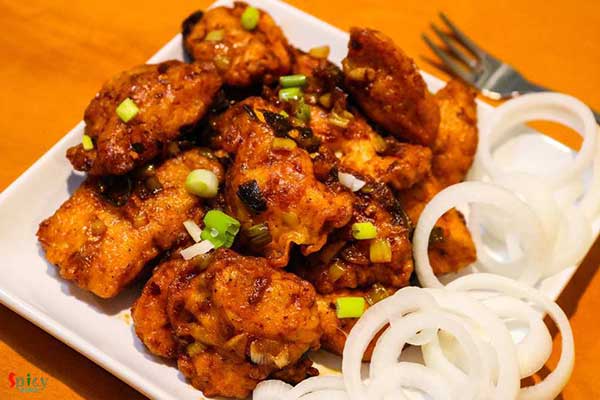 8)    Tangy Barbeque
Barbeque and chicken are best related to each other, less oil and spice through the delicious and most preferred by foodies. Tangy barbeque chicken can be simply described to be the finest due to the grilled layer of the chicken that makes it soft dipped in the tangy sauces of lemon and tomatoes.
Then grilled for 25 to 35 minutes and served hot. The sauce added to the chicken before grilled gives it a tangy taste that actually makes a difference among the rest of the barbeques made through fishes, kinds of seafood or red meat.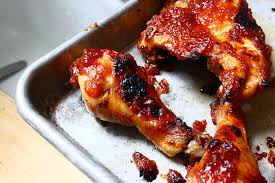 9)    Skillet tangy chicken curry.
A popular Thai dish is skillet tangy chicken curry, prepared by adding yoghurt into the recipe that makes the dish tangy. Coconut milk makes the thick gravy of the dish tastier to savor with rice flavor of coconut milk along with the addition of yoghurt makes is sweet and tangy while a little addition of spice can make the preparation a mild spicy.
Not only curry you can also prepare only grilled skilled tangy chicken through the grilling of chickens.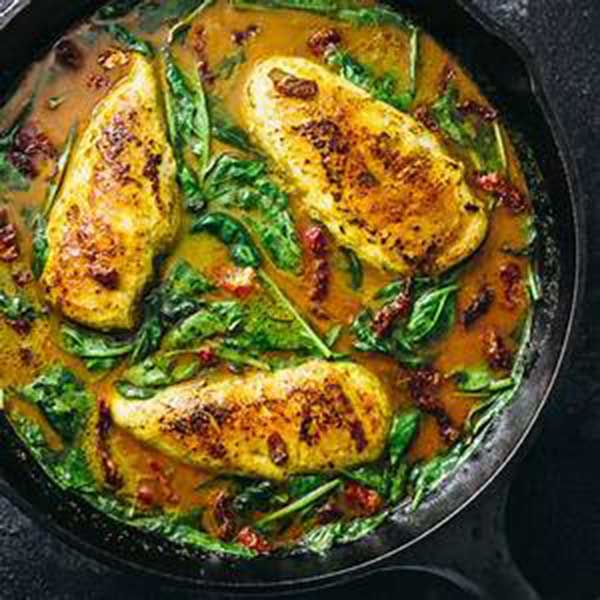 10)    Pineapple chicken curry
Chicken curry with pineapple, a popular dish of Srilanka. Pineapple itself creates wonder in the flavor of the chicken, a curry mixed with spicy ingredients of garlic, ginger and mild red chillies.
The cubes of pineapples provide a taste of tanginess and flavor that enter into the pieces of the chicken are irresistible to deny, healthy and tasty a combo for you to have it with a plate of steamed rice.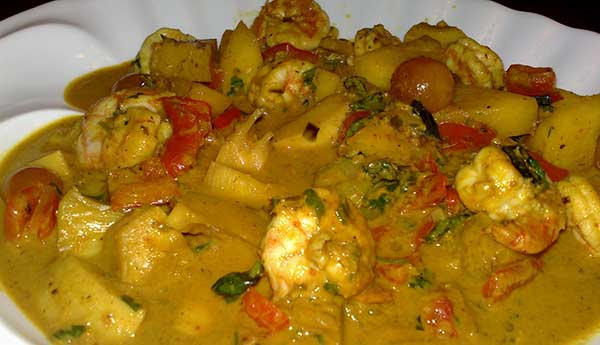 11)    Spicy chicken Chop
Chops are of different types found in various shapes and flavor in different parts of India. Vegetable chops and Non-vegetable chops both are prepared, among non-veggies items chicken chop is one of the common items for snacks and dinners.
Chicken chops can be mild spicy or highly spicy depending on the amount of spice or chillies you will like to put into the chop. Skillets or pieces of chicken are stuffed into the role of boiled potatoes added spices into it and the crispy outer layer is something anyone will like to have as an appetizer.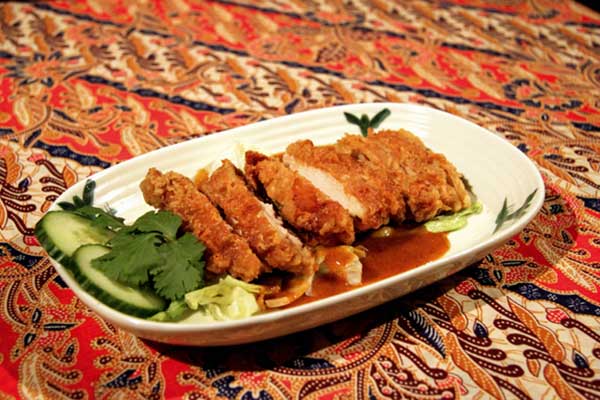 12)    Spicy Mustard Chicken
Mustard chicken prepared with the mustard seeds paste cooked with mustard oil together. Mustard itself is mild spicy while if you want a bit more then green chillies can be added to the mustard seeds.
Now the best thing in this spicy mustard chicken is that it is cooked through steam so that you can feel the flavor of the mustard oil and mustard seed together.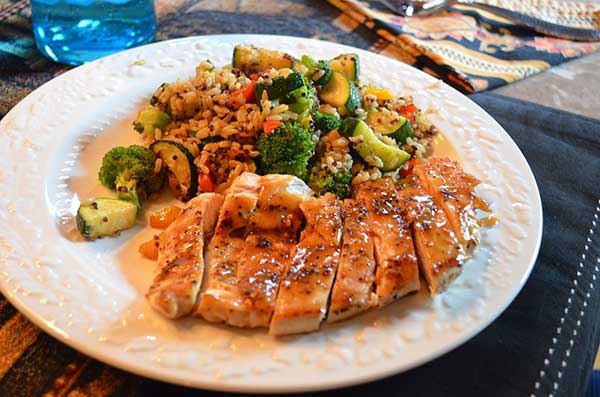 13)    Tangy Mustard Chicken
Tangy mustard sauce, chicken is dipped into the sauce of maple syrup prepared into a cheesy and creamier gravy, delicious a preparation. The chicken is baked and then placed into the preparation of maple syrup that gives the chicken a tangy taste.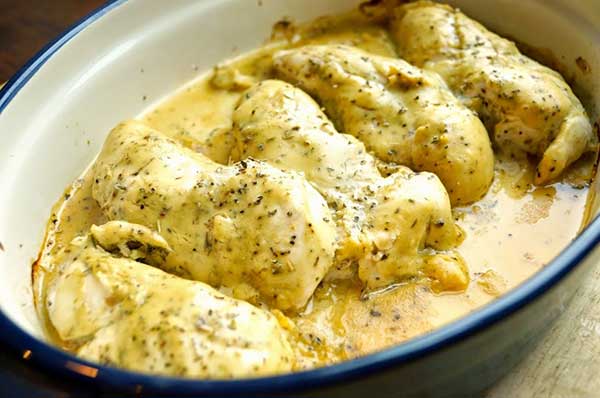 14)    Chicken Salad Sweet and Tangy
Nothing like it! While you have a platter of chicken salad that too with fine textures and color combination of green leaves, onions and tomatoes. Sprinkles of salt and lemon juices over the plates.
The chicken boiled with salt mixed with the salad adding while boiled in the mixed vegetables. The best part of it is highly nutritious and good for your stomach.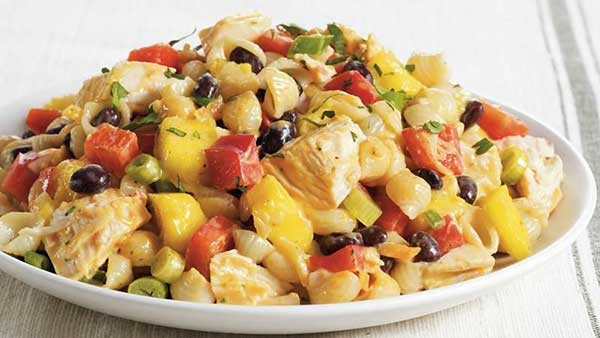 15)    Chicken Tangy Stew
Stews are mostly known for its nutritious properties, prepared with various kinds vegetables, butter poured into it, generally an easy home preparation. You can have it with rice or simply a hot served bowl of chicken tangy stew.
Prepare tandoori of the chicken skillets and add it to the stew preparation to make a change in the recipe.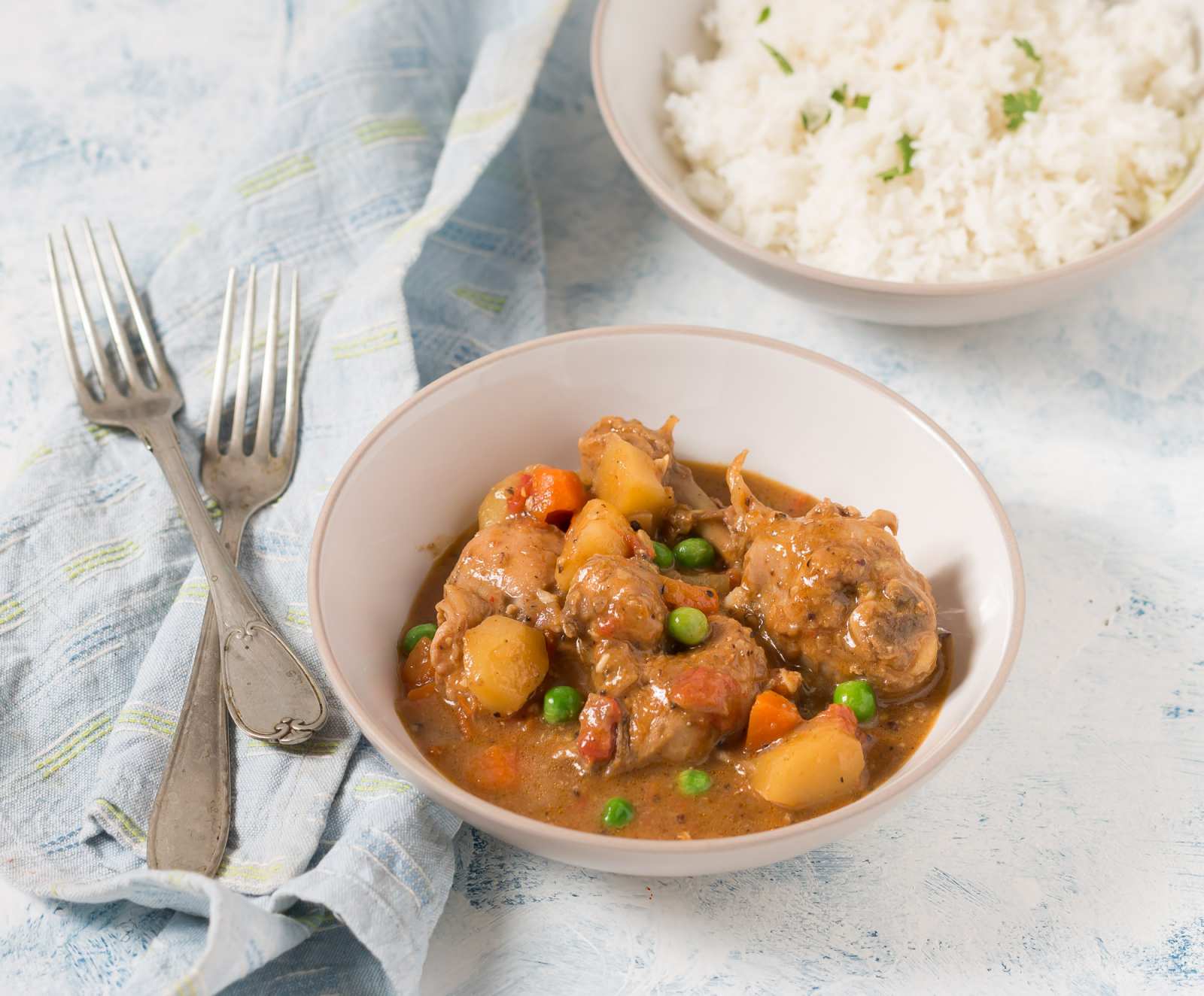 16)    Peppery chicken in Tangy Sauce
Those who love to savor the extreme pepper or spicy dishes, peppery chicken dipped in tangy sauce can be one of your choices. Not much difficult to prepare and will be one of your favorite spicy dishes.
Spice and tangy together is one of the wild making combinations with chicken that can drive any spice lover crazy for this recipe. Make it grilled or fried dipped in the sauce is one of the finest chicken preparations.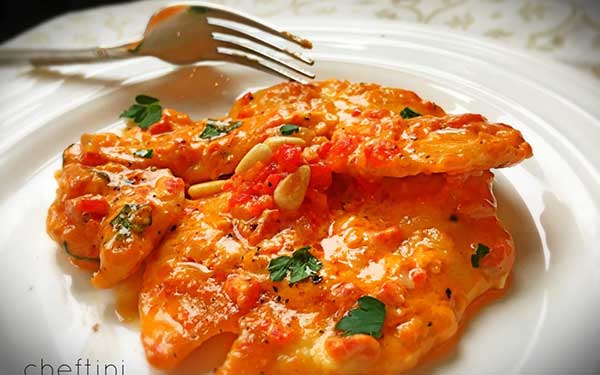 17)    Lemon Chicken
One of the Chicken recipes – Chicken with the sour taste, one of the best Chinese dish that can be tasted with Chinese fried rice. Lemon flavor of the gravy and the chicken dipped in it added capsicum without any spice can be a good taste for those who do not like spicy food at all.
So, Lemon Chicken is simply a mild sour like gravy recipe that can be eaten with Chinese rice items, preferably fried rice.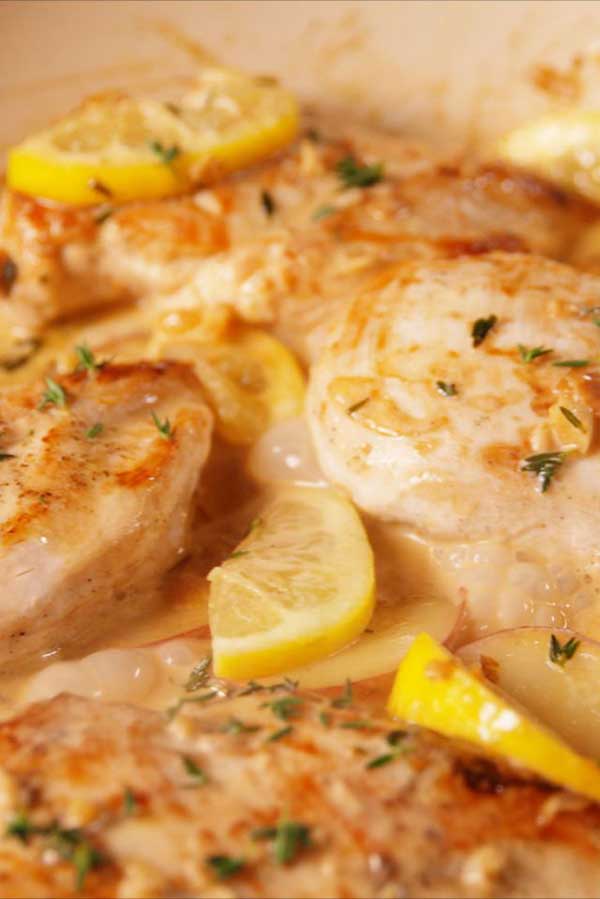 18)    Sweet Garlic Chicken
A smell of garlic and flavor of garlic, this is the main reason to be known as "Sweet garlic chicken". It is also a Chinese dish that can be tried with Chinese main courses such as rice or noodles.
The smell of garlic makes the dish extremely mouth-watering, apart from it high fibrous and garlic is useful for the vital functions of the body.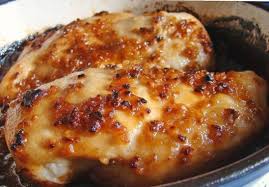 19)    Schezwan Chicken
One of the Chicken recipes – Highly spicy dipped in red chillies and sauces, schezwan chicken is also a Chinese dish, good appetizer, it is a common dish for spice lovers. Make it spicy with red chillies or milder according to your taste.
Dipped in the gravy of red chilly, onions and capsicums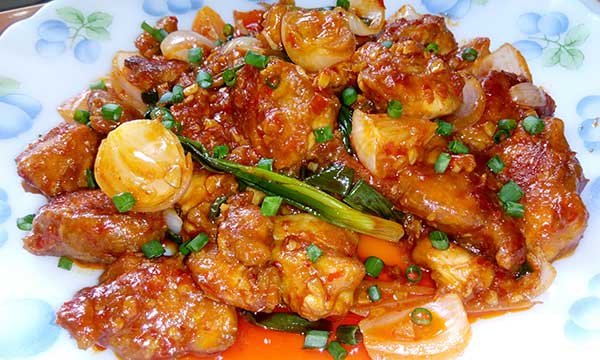 20)    Crispy Chicken
Thinking of snacks for your evening guests? Crispy chickens are also one of the best choices of appetizers, the skillets of chickens are fried with batter on the outer layer of highly crispy fillets or pieces of chicken.
Crispy chicken is also one of the Chinese dishes that can be easily prepared at home and enjoy its crispiness after frying the marinated chicken over batter.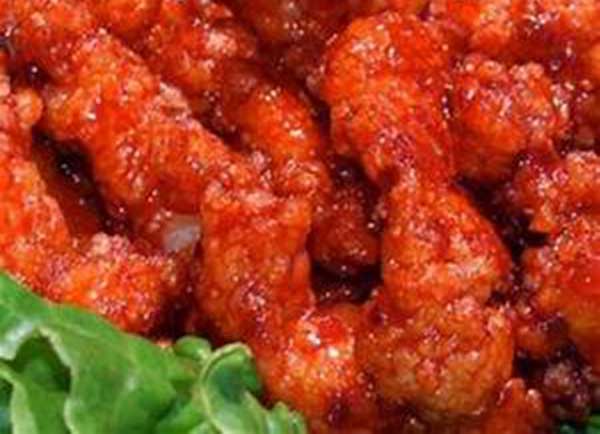 These are Chicken recipes – Many more dishes and recipes are found related to chicken, it is nutritious and can be utilized in various preparation throughout the world. In different parts of the world different delicacies are seen in the recipes, therefore these are only a few and common Chicken recipes.