Shahi Maharaja train – You must have travelled through the train many times, but I am sure that you have never seen such a luxurious train every before.
You might have been surprised to hear the word 'luxury' with the train because the condition of Indian trains remains crispy.
Well! we have a something for you, we are talking about the 'Shahi Maharaja Train.' As the name suggests the train is very royal and looks like a five-star hotel.  I am pretty sure that you will be surprised to know that there is a train which looks like a five-star hotel.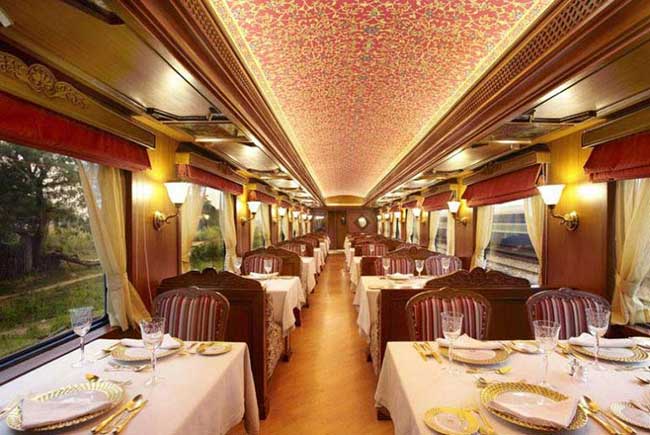 Hold on! It is not just the services that surprise you but the fair is equally surprising. Yes, the minimum fair of 'Shahi Maharaja Train' is 1 lakh and fifty thousand and the maximum ticket price is approximately Rs 15 lakh.
Let us tell you how this Shahi Maharaja train looks from inside.
This train is a tourist train and runs between few of the magnificent tourist places like Agra, Ranthambore, Jaipur, Bikaner, Jodhpur and Udaipur. There are 23 coaches in this train and 88 passengers can travel at a time. This train is a full-fledged royal palace.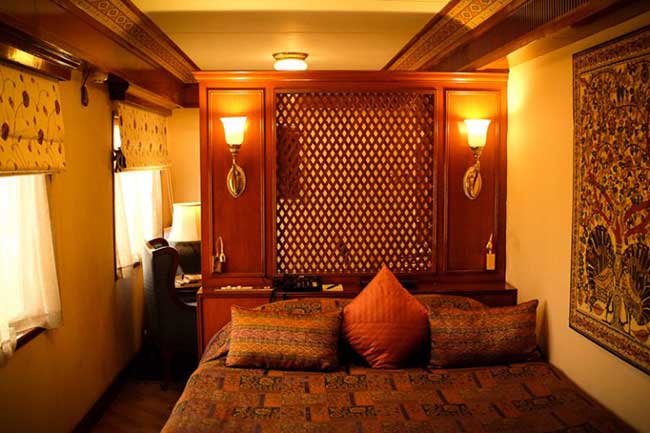 To travel from Agra to Udaipur via train, the passengers stay in this train for 7 days. That is, the total number of eight days and seven nights is on this royal train.
The 'Shahi Maharaja Train' is like a five-star hotel running on the train tracks. The travellers of this royal train also get Indian and continental food of their choice. Not only this, you are served in gold and silver utensils.

A whole coach of the train is designed like a restaurant. Let us tell you that the utensils are covered with a layer of 24-carat gold. Even spoon and forks are covered with gold, meaning you will get a full royal treatment.
In addition to the delicious food, you will also get the wine from each and every expensive brand in the world.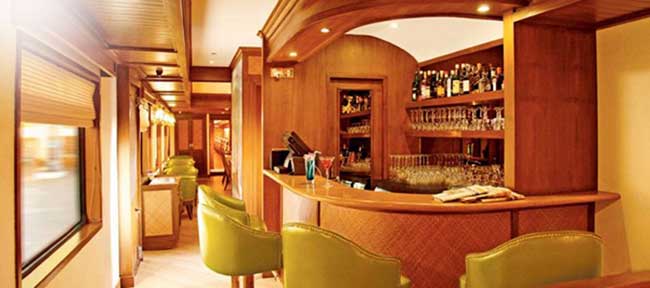 Another amazing thing is that the train has a reading room and a separate room to play games like chess and carom, this playroom is called Safari Bar.
The train has a drawing room and a separate cafeteria. Where you can spend time enjoying the coffee or anything.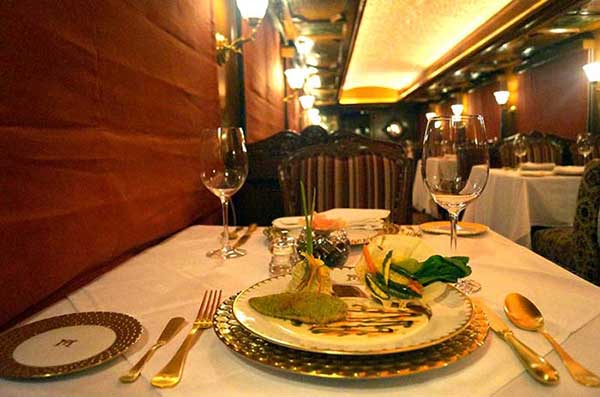 There are special kitchens in the train, where you can order the food of your choice and the Chefs will make it for you.
Maharaja Express is one of the most expensive trains in the world. This train received the Seven Standard Luxury Award in 2015 and 2016. This train also has a Presidential Suite. A whole compartment of the train is dedicated to this suite.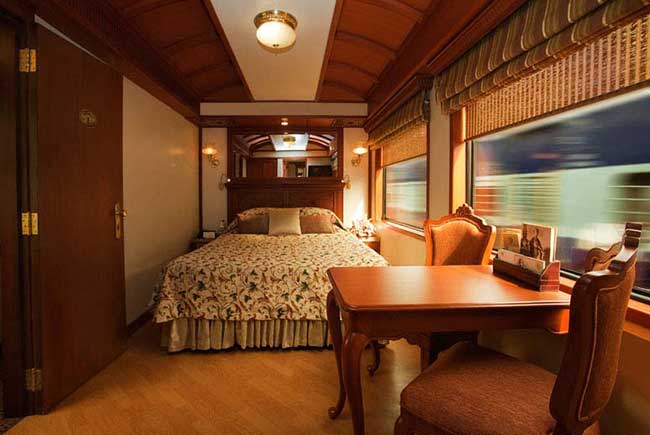 There are master bedrooms in the train. These bedrooms are so comfortable and will make you forget those regular beds at your home.
Anyone can enjoy the royal journey in this Shahi Maharaja train, all you need is a big bank balance and yes, a big heart too to spend such a huge amount on just a train journey.