Gratitude is our behavior towards family members and at the workplace. It is one of the positive nature that most the people lack in the morning time. On another hand, it is a pride in human mind for the people who express their strength with pride so as people believe to be confident and strong. Gratitude is no longer a matter of appreciation as they are believed to be fools.
Such people do not know or understand the importance of work and hardly know to take pride. Hence, There is no place for thank you or please. As it is already observed that it has shown a strange impact on productivity, relationships, and dependability.
People are less active toward the behavior of gratitude. While on the other hand pride and rudeness can occupy high on the human mind.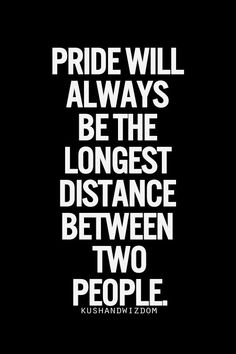 Why has gratitude over pride in human taken as negativity?
Due to various thoughts on negativity, the behavior of gratitude is not accepted by people. It can be at family or at what place that people are mostly away from it. Often saying thank you or please is taken to be as granted. It is not accepted easily and hence it brings a conception of superiority. To deliver strong conduct towards employees, it is only the command and pride that influence them.
It is one of the major negativity that is observed in gratitude. But learning closely about the characteristic of a person is highly generous. They are strong to express their feelings and dedication toward others.
Another reason for ignoring Residue is the thought of taking expression of any initiative. As companies and workplaces have introduced ways of expressing their gratitude such as bonuses, gifts, or greetings. It has reduced the warmth of gratitude over achievements and pride.
Gratitude is essential to removing pride
Pride has been always considered the reason for demotion or decline. Gratitude may be taken as unnecessary when people know that it is their job, and there is no need for "Thanks" or Please.
But on contrary, it is considered as a sense of weakness and fools who can hardly change the minds of others. Dominance and rudeness have taken the position that ensures the sign of a knowledgeable and confident person. Even though he hardly knows anything about the job or duty.
In modern society, people are less to respond to Gratitude, as exchanges and barters are on-trend. People who do not understand the need and end up to Thanks and Please, are considered to be fooled, it is due to pride in human mind.
But, Gratitude is a necessity to keep the warmth of duty and responses. Irrespective of achieving or not in future aspects. It keeps the moral of the human mind alive rather than accepting each prospect as a business deal.
Gratitudes should be present at home and in the workplace to express their importance in the field. It gives strength and confidence, though the approaches may be considered as a fool over pride that a person at a high position should possess and expose on time.