Most fittest celebs in Bollywood – In our daily lives, we normally always keep making excuses to not do that 'walk up the stairs' to our class, apartments or anywhere; not only that but we also refuse to make any sacrifices in our dietary plans to make room for healthy eating, and food consumption because, we just cant digest an aloo paratha without a layer of butter!!
But have you ever stopped and given it a thought that how, being humans just like us, our very celebs do their best to make themselves look and feel good, healthy and fittest of all.
'Its their job', that is one tag line we never forget to make for them, but its sheer amount of hard work and tiring workouts after long hours of shoot that gave what we love to see on them!
Here are some of the most fittest celebs in Bollywood !
Most fittest celebs in Bollywood – 
1. Hrithik Roshan- Looks, body, sculpted greek god!!!
Hence proved by a recent upload done by the actor on Twitter with the caption, "Night training. Sweat n train. Never let ur mood or the clock get in the way of your work or workouts. Discipline wll set you free."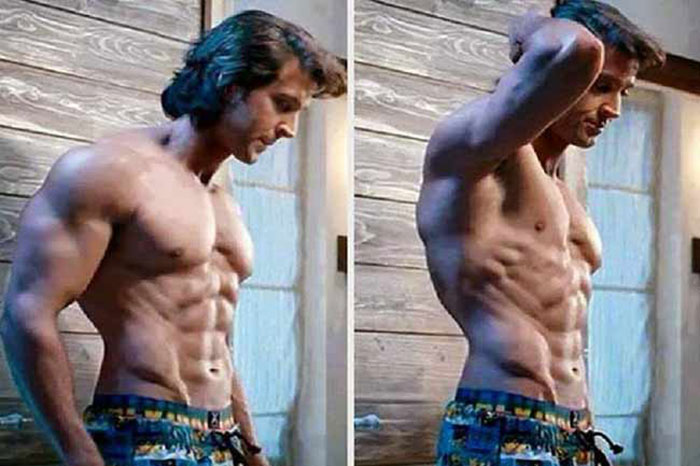 2. Salman Khan- He is always the 'Bhai' of all fit and finesse!
Its definitely got a lot to do with his trademark body building topped with the rigorous fitness regime followed by him, tirelessly. Salman has also given up alcohol. Thats quite the dedication, there!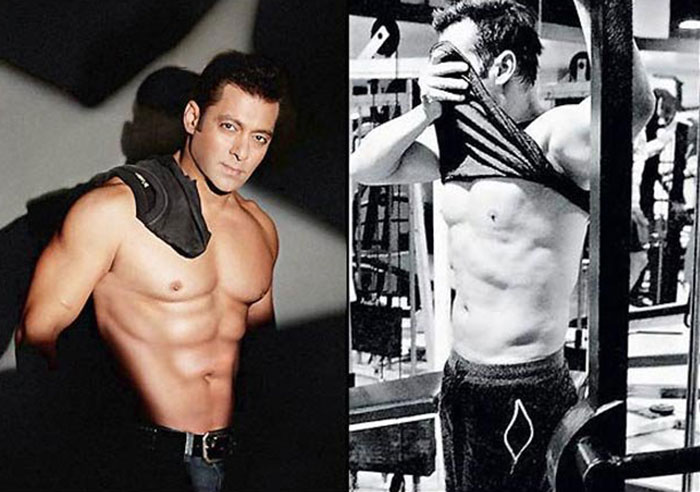 3. Akshay Kumar- A lean yet most jaw-dropping body!
This Bollywood hunk has got all the tricks up his sleeves on following a disciplined fitness regime thats includes a mix of martial arts plus healthy dietary choices, topped with complete abhorrence of alcohol & cigarettes.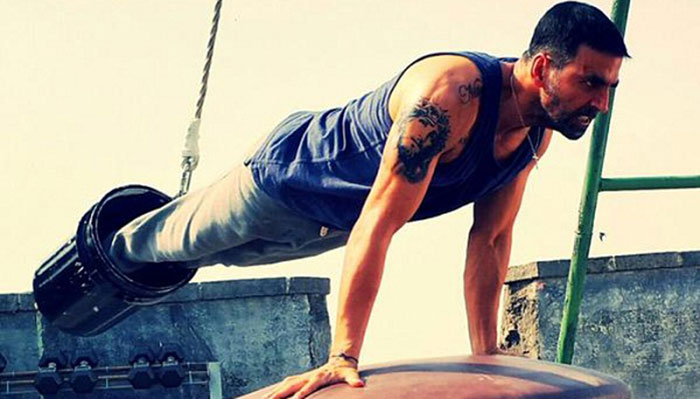 4. Ranveer Singh- He makes all the girls go wide eyed at his sexy ruggedness!
The tireless actor buffed up his razor sharp body alongside last year's hit Ramleela that witnessed him taking longer and intense trips to the gym for his lean, perfect scandalizing body! His big secret is definitely credited by weight training and portion control.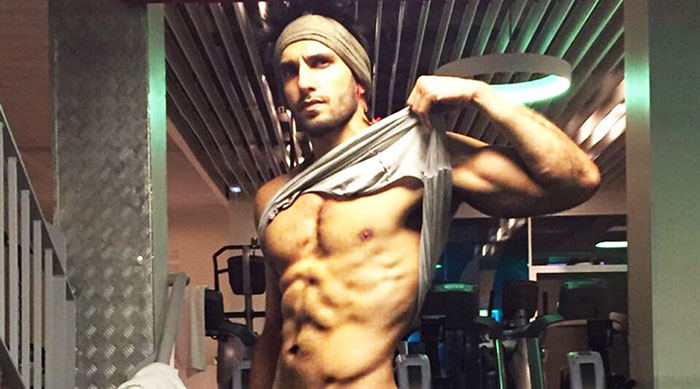 5. Varun Dhawan- A sexy Bod with lots of cuteness overload!
At the recent launch of his own fitness DVD, he stated his belief about fitness going beyond muscles, he is known to spend a good portion of his daytime, hitting the gym; pumping iron combined with variety of exercises focusing on heavy weight lifting.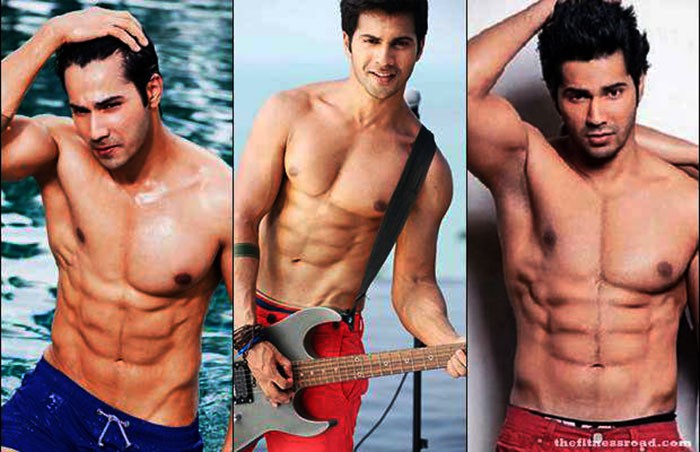 6. Bipasha Basu- Just like her name, she's a bombshell in the fitness race!
This leggy Bong bombshell has definitely made a household name in the fitness industry – After being diagnosed with arthritis, the actress has taken a turn 360°, rid herself from any sickness and made herself a name in this industry!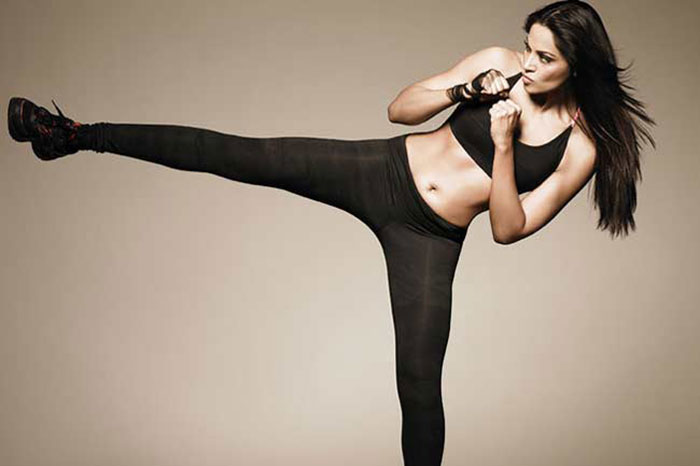 7. Deepika Padukone- She is sexy and leggy!
She always believes in putting her best foot forward when it comes to her personal fitness, what with being the daughter of a sportsperson, she is called out as tough and strong on herself, with her grueling regime involving sports, swimming and Pilates to keep her abs in their present washboard shape. Not to mention that badminton playing gives her an added flexible and agility!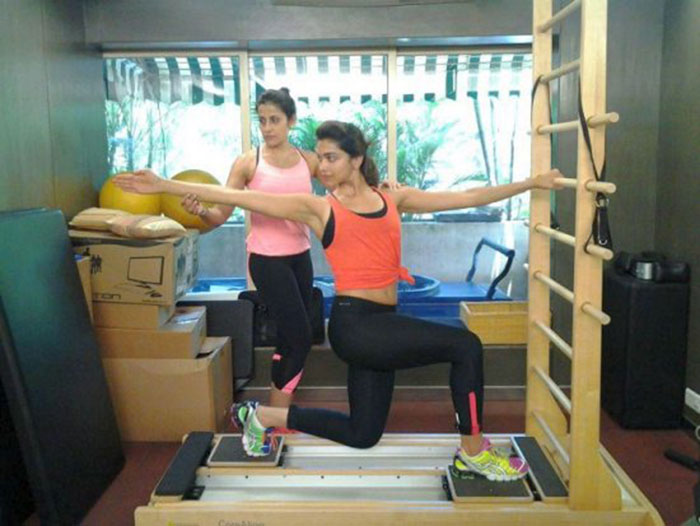 8. Priyanka Chopra- Definitely an inspiration to be taken seriously at all levels!
Emotionally and physically its always tiring to prepare for a role of a sportsperson, just like that preparing for the challenging role of Mary Kom wasn't all that simple and a walk in the park, Priyanka took up the highly touted biopic; the actress underwent through stiff physical training to get into the skin and body shape of a female that of a boxer player. It was definitely worth the hardwork!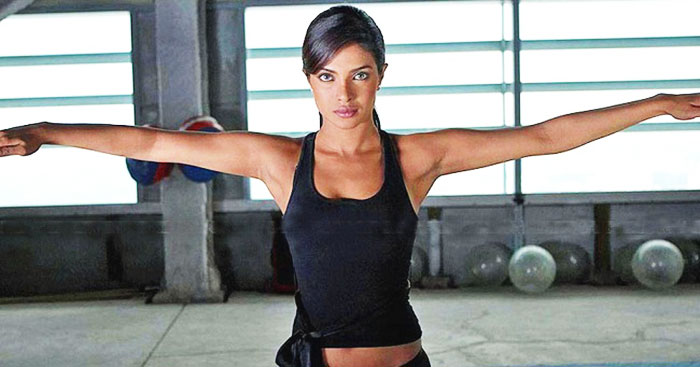 9. Kareena Kapoor- she brings sexy back without a hitch!
She has made quite the comeback in all her moves and movies, with her different feminine body styles, from size zero to fevicol se ka avatar, she definitely rocks the chic look unlike any other! No star is as much of a diva as Kareena Kapoor Khan is and will be forever! And this all she gets through her belief in yoga and vegetarianism!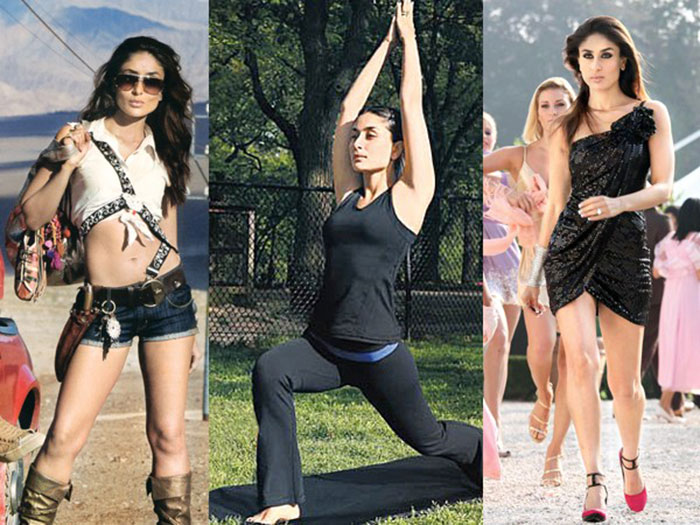 10. John Abraham- Definitely the legend in being fit and sexy!
Apart from the tiring regime, the actor has also said goodbye to oil from his already vegetarian diet in order to keep himself in check. He proves that food eaten in the right way can make you the fittest!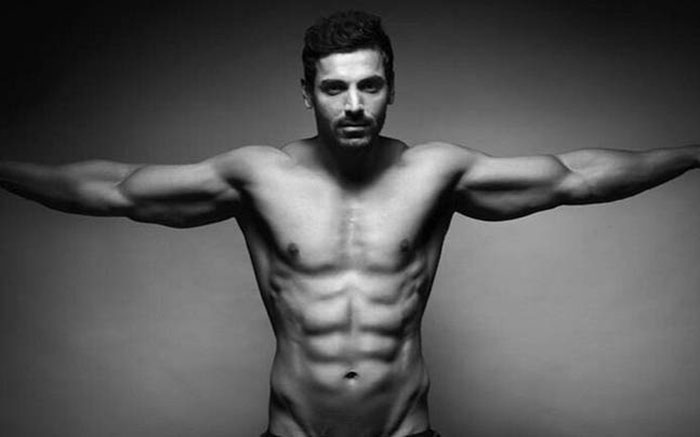 These are the most fittest celebs in Bollywood – We all like them fit and fine! They definitely are showing what its like in the race of survival of the fittest!