Shopping Malls of India – The rapidly increasing footfall in shopping malls across the Country makes the shopaholics look for new shopping plazas around.
But, this won't sort out the problem of increasing crowd at shopping junctions as people love to visit shopping malls that are big in size and are designed artistically. Those living in metro cities such as Delhi, Mumbai, Kolkata and Chennai have huge options when it comes to visiting a shopping mall. But, if you think that these are the only places to have aesthetically designed gallerias where they can shop, dine, spend leisure time then you are completely wrong.
As some other cities also have magnificently structured Shopping Malls of India which you must take a look at.
So, here is the list of top ten largest Shopping Malls of India :
Shopping Malls of India –
Lulu International Shopping Mall-Kochi
This shopping mall was opened for public in the year 2013 and has 365 outlet shops approximately.Located in the spectacular location of Kochi this shopping malls covers 1,700,000 sq.ft. gross leasable area.  The Lulu International Mall offers the ambiancesimilar to that of an international Shopping mall. The artistically designed roof of this shopping arcade shines in the sunlight and have a total of 5 floors, 9 Screens of PVR Cinemas, Three Food/fine dining Restaurants where nearly 4500 people can enjoy food at a given time. Also, the incorporation of 18 multi-cuisine kitchens here offers the most authentic food. Apart from this, the amenities for Entertainment Party Hall, Indoor Climbing, Rides, Amusement, 5D Cinema, Arcade Games, Business Facilities Foreign Exchange Counters and Banking Counters make this an impeccable shopping mall of India.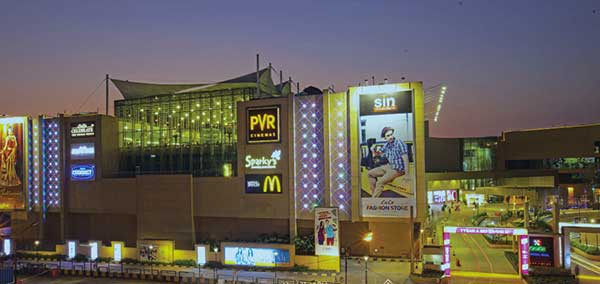 Select City Walk – New Delhi
Located in the plush location of Delhi this shopping mall covers 1,300,000 sq.ft. gross leasable area. This magnificently designed shopping arcade opened in 2007 and is one of the largest malls of India. Select Citywalk, Saket is segregated into three sections that include Staple Traditional family, Celebration center-stage and High Voltage youth. With over more than 125 stores including Indian and international brands, this shopping mall also comprises of Retail Outlets of 130+ Brands and Multiplex PVR Cinemas.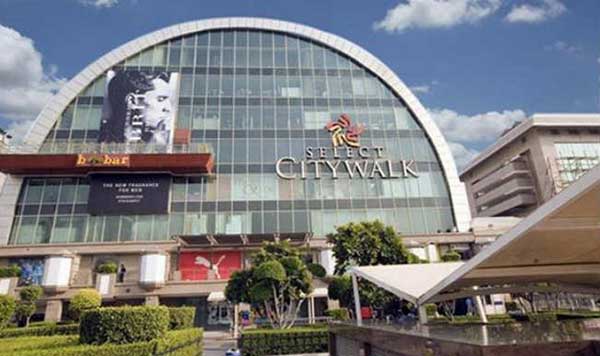 Phoenix Market City – Mumbai
Being the shopping mall that records a huge number of footfalls in Mumbai is widespread over 1,150,000 sq.ft.Gross leasable area. In fact, Phoenix Market City is a complete city itself.Other than the leasable area, the total area of this mall cover4,000,000 sq.ft.thatmakes the Phoenix Market City Mumbai the largest mall in both India and Asia. This giant arcade consist of total 600 Retail Outlets, 14 Movie Screens and more than 20 Restaurants.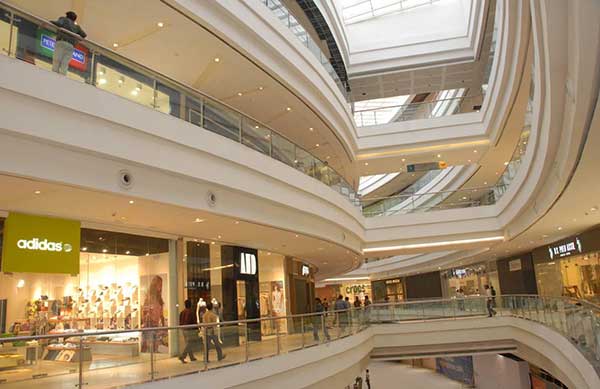 Elante Mall – Chandigarh
Located in Chandigarh this huge-sized Shopping mall is designed in 1,150,000 sq.ft. gross lease area. The Elante Mall is the pride and landmark of the city and is listed as the second largest shopping mall in NorthIndia. Thismall consists of various Indian and international brands like Big Bazaar, Westside, Pantaloons, Lifestyle and Gucci to name a few. Also, this mall hasa multi-cuisine food court where you can enjoy International and Indian food/beverages. The Elante Mall also has an 8-screenMultiplexPVR Cinemasand is the third largest shopping mall in the country.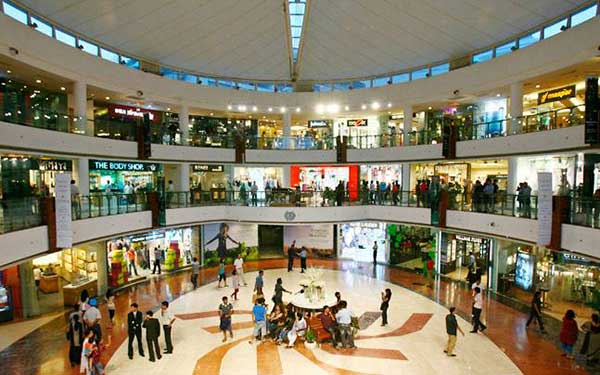 Phoenix Market City – Chennai
Situated in Chennai, this shopping plaza covers 1,000,000 sq.ft. gross lease area. The Phoenix Mall Chennai is rated as the fourth largest shopping mall of India and to visit here you are required to land in Chennai Velachery. This mall has various Retail Outlet, more than 300 Boutique Hotel Rooms, Food Court, Foreign Exchange Counters, Multi-level Car Parking and amphitheater with club facility.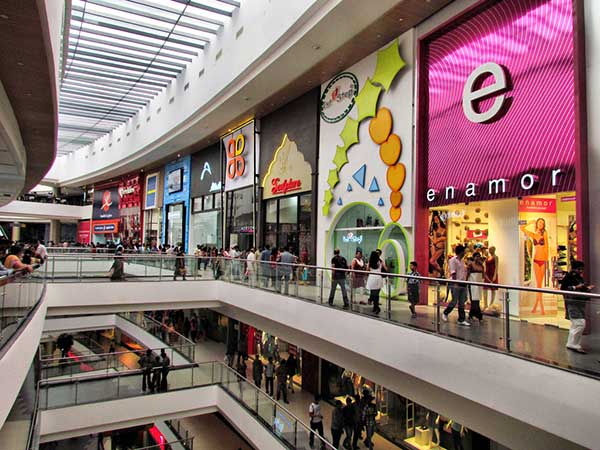 Fun Republic Mall – Lucknow
The Fun Republic shopping mall is located in the City of Nawabs that is Lucknow and is spread across 970,000 sq.ft. gross lease area. This shopping arcade is particularly located in Gomati Nagar, Lucknow and is constructed by renowned Zee group. The Fun Republic Mall has beautifully designed retail outlets, cinema, food court, gaming zone and 60-room boutique hotel with a parking facility.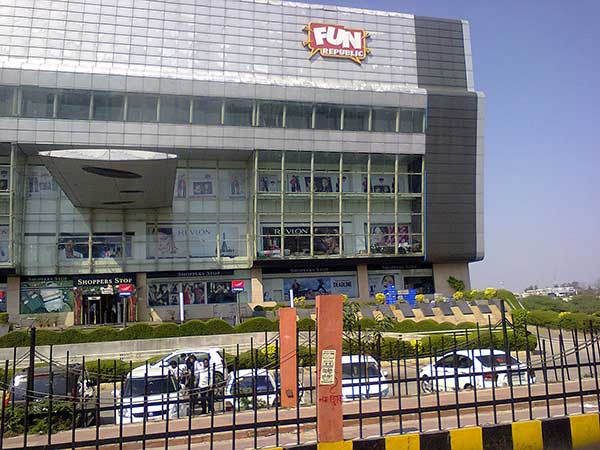 Mantri Square Mall – Bengaluru
Located in the IT city, Bengaluru, this shopping mall covers 924,000 sq.ft. gross lease area. This is also considered to record a maximum number of footfalls and the largest shopping plaza in South India. The Mantri Square mall comprises of more than 240 Retail Outlets, Multiplex Inox Cinemas and dedicated space for public and promotional events.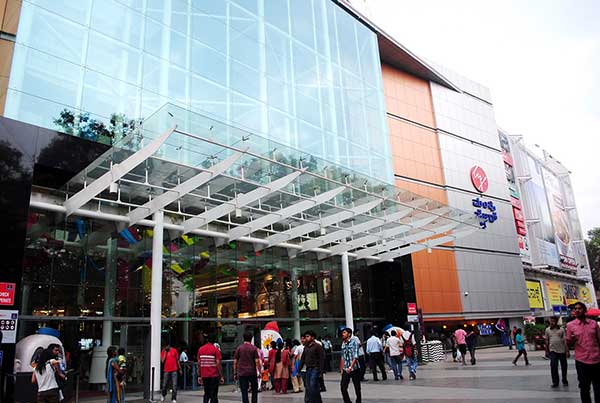 Sahara Ganj Mall – Lucknow
This is another largest shopping mall located in Lucknow which covers 900,000 sq.ft. gross leasable area. Located in the Hazrat Ganj area of Lucknow, this is the-eight largest shopping mall in India. The meticulously planned shopping mall comprises of a food court, outlets and multiplex PVR cinema.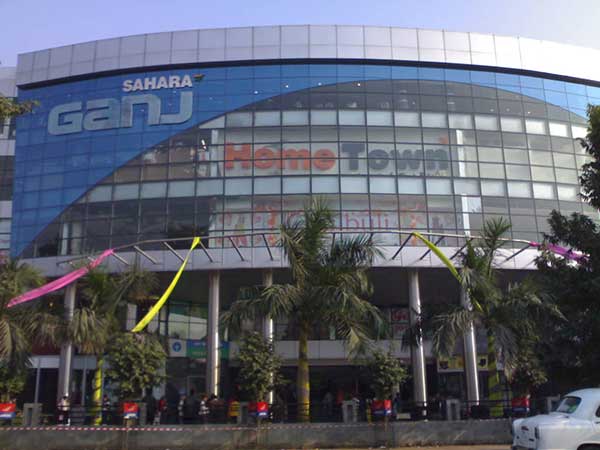 Z Square Shopping Mall – Kanpur
This is a premium shopping mall of the Kanpur city and covers 900,000 sq.ft. gross leasable area. The Z Square shopping arcadeis considered as the shopping destination for families. Here you can shop, dine, enjoy movie as the mall has beautifully designed Food Court, Hotels, Retail Outlets and movie screens.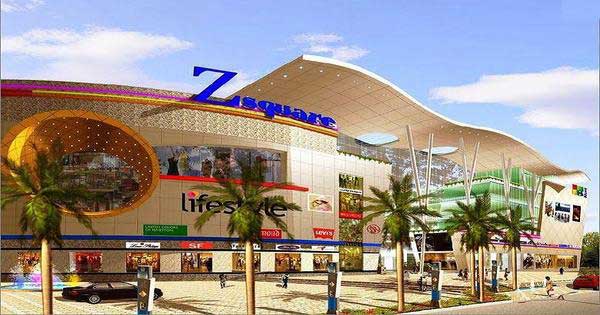 Neptune Magnet Mall – Mumbai
Located in Mumbai this mall covers 900,000 sq.ft. gross leasable area. This shopping arcade is located in the Bhandup area of Mumbai. Easy day, multiplexes, kids crèche are some of the key amenities of this shopping mall.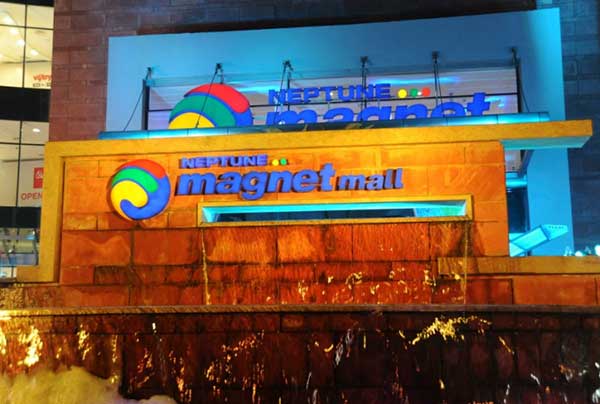 These are the Shopping Malls of India – So, if you are a shopaholicand loves to explore different shopping destinations then these are the must visit shopping malls.