Kheer Recipes – Kuch meetha ho jaye!
Who wouldn't love a creamy bowl of Kheer after a delicious meal!
Serve it hot or cold, Kheer remains the quintessential sweet dish of our country.
While there are some you have had millions of time, there are some that are hidden treasures. Presenting here are some yummy Kheer recipes to tickle your sweet tooth.
Kheer Recipes –
Rice Kheer 
Almost all of us have heard of this Kheer, if not tasted. It is easy to make and amazingly delicious. To start making the recipe, put milk in a bowl and add rinsed rice to it, and boil till the rice is cooked. Keep stirring to avoid lumps. Add cardamom powder and saffron strands to this. After some time, add sugar, and mix well. Remove from heat and let it cool down.
When it is room temperature, transfer into a bowl and refrigerate. Remember that the Kheer will thicken after it cools down, so adjust milk quantity accordingly. Serve chilled, with shaved pistas as garnishing.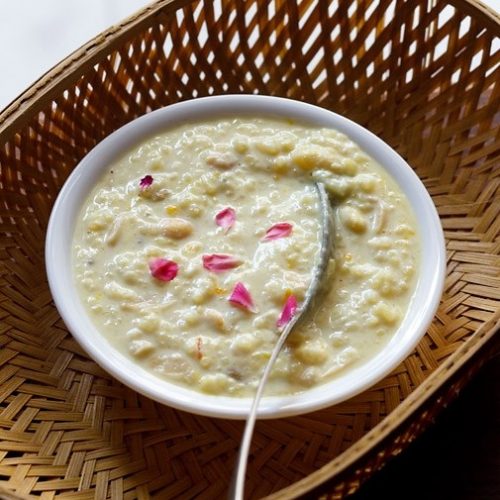 Phirni
The undisputed favourite in every Punjabi household, Phirni is a classic sweet dessert made with ground rice, milk, cream, sugar and saffron strands. To make this, start by soaking rice in water for a couple of hours, then drain and grind. The key to making good Phirni is to grind the rice well. Grind it well, but keep it a bit grainy like Dosa batter. Spread ground rice on a cotton cloth to dry. Making sure there are no lumps. Meantime, soak saffron, raisins in little bit of milk, and some orange juice, till you get a pastel orange colour. Now boil milk, add sugar and the rice. Mix it till the mixture thickens. Add extra milk if it is too dry. The mixture consistency should be runny.
Now add the saffron mix and half a teaspoon of cardamom powder. When you pour this mixture in a bowl to refrigerate, first sprinkle some raisins in the base. Serve it chilled with some sprinkled shaves of pista and almonds.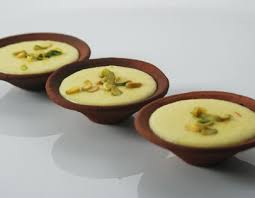 Chenna Payasam
This kheer preparation combines home-made cottage cheese and in milk, with cardamom flavoring. This recipe uses chenna, which can be made by disintegrating milk. When milk sperates, crumbly cottage cheese will be left behind, called chenna. But, you can also use market bought paneer. To prepare this, grind cardamom seeds with little bit of sugar, and keep it aside. Boil milk in a deep vessel, simmer the flame and add condensed milk. Stir continuously. After condensed milk has blended, add the powdered cardamom and bring it boil again. Now add chenna to the boiling milk, and stir well to combine.
Let it simmer for about 5 minutes more. Serve it hot or chilled, as you please, with sprinkled shaves of pista.
You can also add saffron strands as garnishing.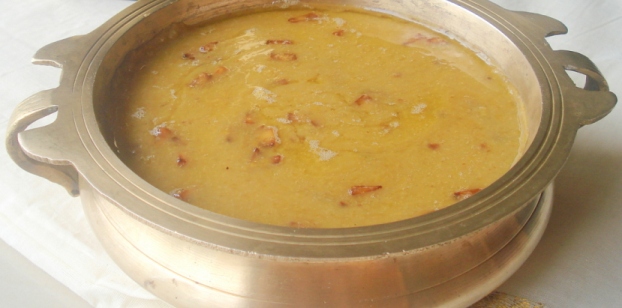 Moong Dal Payasam
While Moong Dal Halwa is a favourite up north, payasam of this pulse is popular down south. This is essentially a sweet dish from Kerala, and it uses jiggery as the sweetener. To make this yummy sweet dish, first roast moong dal in a dry pan till its golden brown. Now pressure-cook it with coconut milk for 5-6 whistles. Meantime, Grate some jiggery and heat it with water until it melts. Strain and mix it with the cooked dal. Now boil the whole mixture and add some more coconut milk. To this, add crushed cardamom and then remove from fire. For flavor, heat ghee in a wok and add cashew nuts and raisins.
When the nuts turn golden brown, add the raisins and transfer this mixture on to the kheer, and mix well. Serve it warm.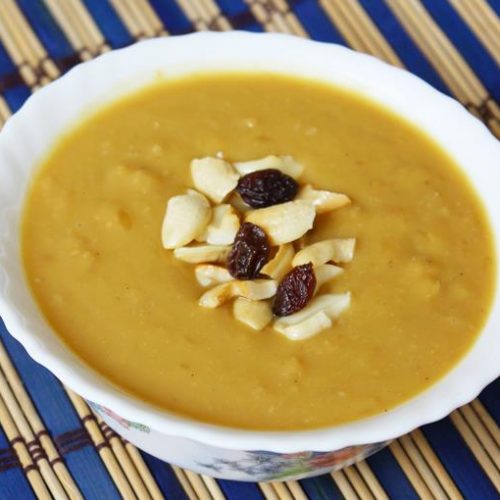 Vermicelli Kheer 
This is another classic Indian dessert, which is popular throughout the country. Popularly known as seviyan kheer, this thin kheer is a must in every special occasion. To make this, first boil milk, and keep stirring it to avoid formation of cream. After milk has boiled, simmer it and then add broken seviyan strands. Keep the strands as long as you want. If you prefer to have it slurpy like Maggi, so be it. Add seviyan slowly to the milk and keep stirring. When the mixture boils, add sugar. The mixture will lighten after sugar melts.
Do not boil too much after adding sugar. Keep at the consistency you prefer and then remove from heat. Serve it cold with dry fruits crumbs and saffron strands.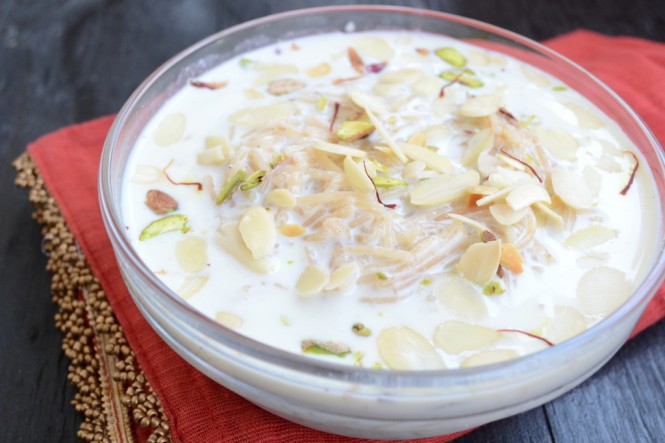 These are Kheer Recipes – Now that Diwali is round the corner, perfect these recipes and impress your family and friends.  And of course! Have a happy and safe Diwali!