Diya Ideas  – Come Diwali and we start brainstorming new ideas about decorating our houses. After all, sticking out from the rest of the people is what we all want. Diyas are luminous, sublime and pristine which is why they are used to liven up the ambience in the particular occasion of Diwali.
They market is taken over by an array of options in Diyas ranging from earthen ones to the Chinese lights but you can always work your creative bent of mind and make your own Diyas which will not only surprise your guests but also give you a distinct satisfaction.
5 useful DIY Diya Ideas to accentuate the looks of your home this Diwali:
Diya Ideas for Diwali –
You can tweak the regular earthen Diyas with new and colourful ideas. You will need a little bit of m-seal or small pearl beads, glue, fabric colours and you are ready to go. Create different shapes like a neck of a swan or flowers with m-seal, let them dry, paint them in your desired colour and border them with pearl beads using glue and your Diyas will be ready! You can use a needle to create more effects in the designs.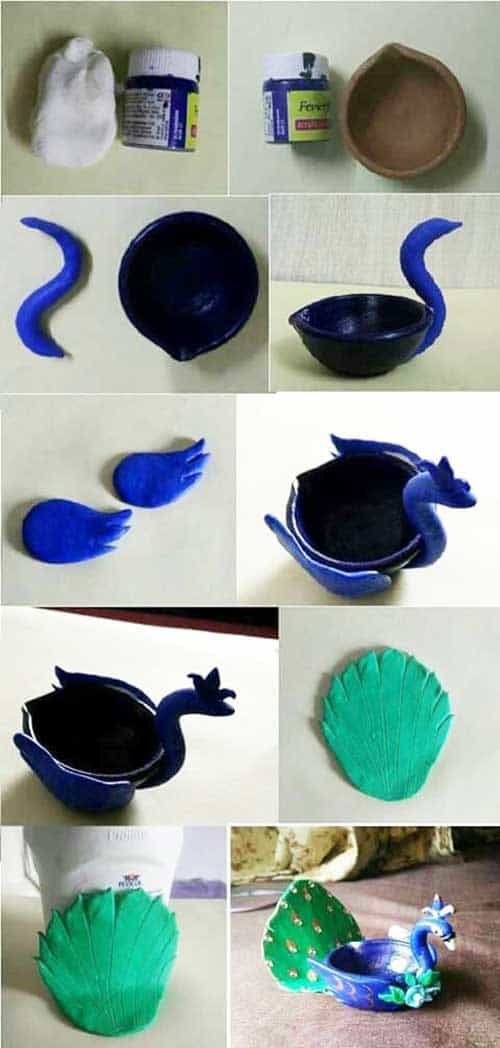 If you have wine glasses handy at your home just turn them upside down with a cutesy sunflower trapped inside. Place a tealight Diya over the glass and it will be a sheer pleasure to the eyes.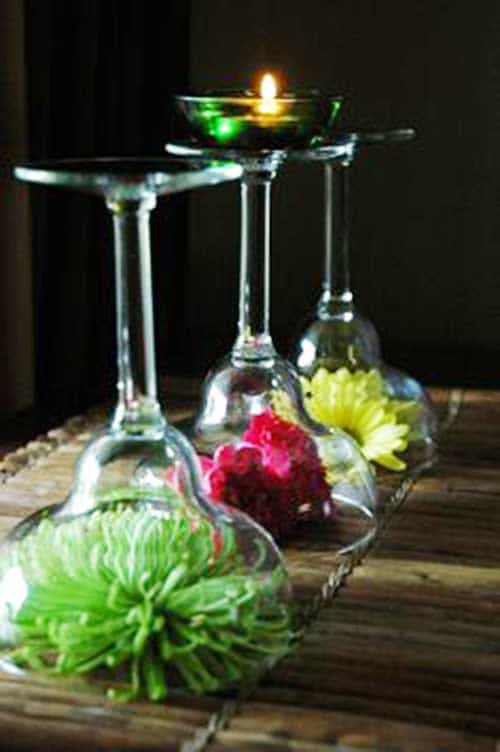 For the next option, you will require a round glass container, some glass beads which you easily get at any flower shop. Make sure the beads have a flat surface. More, you will need a glue gun and tea light Diyas, there are LED Tea lights available in the market too so choice is yours. Flip the glass container upside down, out small amount of glue under the glass beads and keep pasting them in rows. Place the Tea light in the glass container and Voila! Your Diya is ready.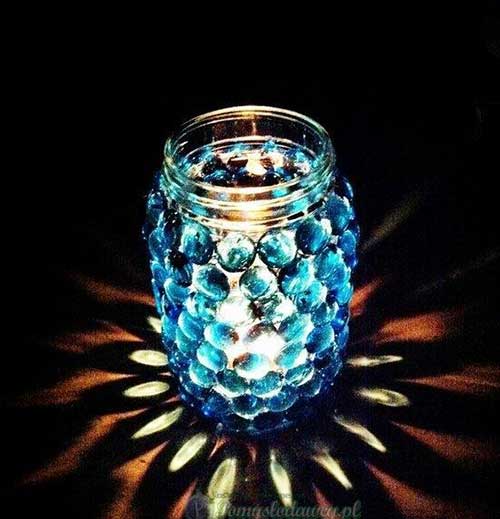 Try colourful paper quilting around the earthen or LED Diyas which will be a really path-breaking idea.

Take a simple glass vase, place some waterproof tealights inside it and put some fake flowers atop. Fill the vase with water and top it off with some floating Tea lights which will look profound from a distance.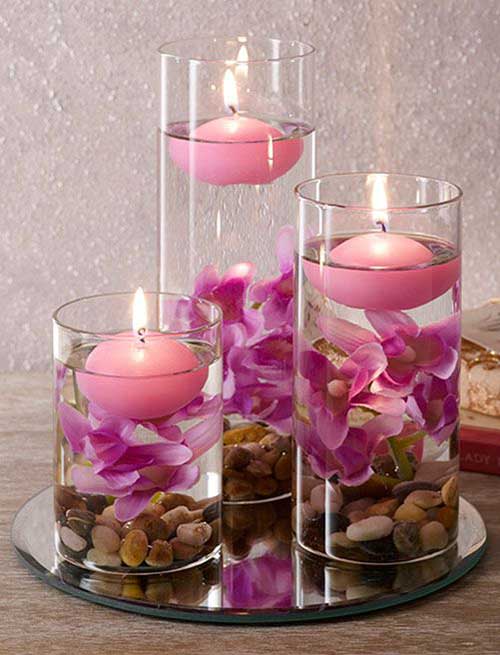 These are some DIY Diya Ideas you can surely give a try this Diwali and surprise your guests.