Bollywood ghosts – Bollywood is host to numerous horror movies dating back to the early 1900s.
The 80s and 90s, especially, were phases where directors released horror that would scare the bejesus out of the audience. Although to compensate for the repulsion, the directors added as sexy song or a shower scene to keep the moviegoers occupied.
A similar trend continued, sans the sexy songs and shower scenes, and the movies actually made sense. The ghosts and ghouls even brought a high level of thrill that would give the audience sleepless nights.
This is the topic of discussion is today, as we look at the kinds of Bollywood ghosts that we do not want haunting us in our dreams –
Bollywood ghosts
The One Wearing the White Saree
More often than not, you will find them carrying a lamp or a candle (for unknown reasons, I mean no one wants to see the face of a ghost, right?) Even an adult male would wet his pants upon seeing one such horrific dream.
The Hitchhiker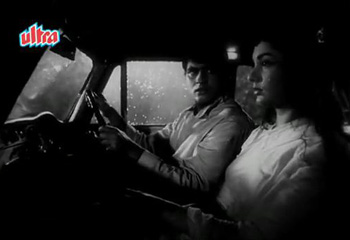 Hitchhikers are already infamous all around the world. If you remember the movie 'Who Kaun Thi?', you would know what I'm talking about here. The movie opens with a scene wherein a woman drenched in rain takes refuge in Manoj Kumar's car only for the vehicle's functionalities to get disrupted.
The Invisible One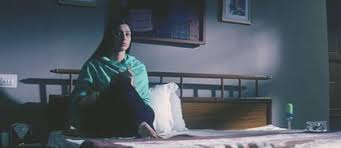 You know this one exists, but you can't see him/her. How is this not supposed to freak you out?! For all I know, the invisible ghost could be a sexually frustrated one, à la Hawa starring Tabu.
Desi Dracula
Bollywood massacred the king of gore and blood when they decided to introduce Dracula in one of its films. Nevertheless, if you were a kid back then and saw this movie, you know that this guy scared the living hell out of you. You do not want him to appear in your dreams either.
Vengeful Spirit
I have lost count of how many Bollywood horror movies I have seen featuring a vengeful spirit. This character is usually written for a female, whose family has either been murdered or husband killed off. Now, why would you want one such individual appearing in your dream? Do you have murder on your hands???…
The Classical Dancer

This is with reference to Vidya Balan's Manjulika in Bhool Bhulaiya. I never expected the twist that I saw in that movie and once I did, I immediately added another one to the list of ghosts I did not want in my dreams.
The Good Looking
This is the only ghost I would have preferred coming in my dream; that was until I watched the film Ek Thi Daayan. Konkona Sen Sharma stole everyone's heart with her performance and yes she was extremely beautiful…till the time her long hair took the centre stage.
The Child
Bollywood, you should have let children be children. You ruined their image for me and millions of Indians when you introduced a child ghost in Vaastu Shastra.
Whatever You Call This
Honourable Mention – Kilvish
Bollywood ghosts – Though he is not a ghost, his appearance did really freak me out as a kid.