A young Indian woman, low on budget, had travelled solo to Benaras and experienced the city in its purest form. Here she tells us the must-dos and how-tos.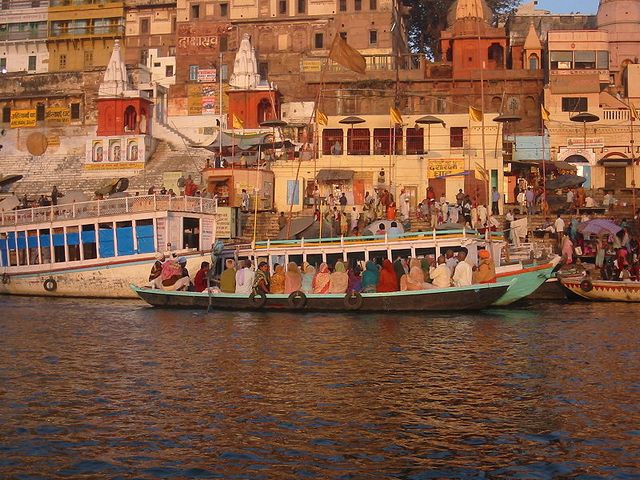 If you were besotted by those smoky ghats that formed the perfect backdrop for Dhanush's Raanjhanaa, then trust me that an actual visit to Benaras will leave you in raptures. I made my first trip to Varanasi also known as Kashi in 2008. I was in college and obviously low on budget. Though, I had my apprehensions about an overnight journey from Delhi to Benaras in a sleeper class, my fears notwithstanding, I boarded the train. But, as opposed to what I had thought it would be, the journey was interesting in the company of some foreign tourists in my compartment.
Tip no. 1: Try and eat at every station. Don't rely on railway's pantry. The cost turns out to be cheaper, and you get variety.
Whiff of the holy city
Train from Delhi reaches Varanasi at around 8am, but my friend from BHU (Banaras Hindu University), asked me to get-off at Manduadhi – one station after Benaras. I was clear that I will not be staying in a fancy hotel with a balcony overlooking the Ganges and blow my hard-earned pocket money. So, I took a shared auto and reached Lanka. The ride from the station to Lanka was unforgettable. I was dressed in shorts and invited stares of all kinds. Women were staring in disapproval and men, well, they were leaching! But they looked harmless.
Tip No. 2: Wear anything, but if those stares bother you, just smile at people. They will get conscious and will stop staring.
Park yourself
My friend received me and showed me my accommodation for the next three days. 'Swayamvar Vatika' written on a dirty white board in red drew my attention. Shady, I thought. And, as I heard Rs. 200 per night, I put my foot down. A little persuasion by my friend convinced me to give it a try. The room was spacious with an attached bathroom. I wasn't too sure about the cleanliness part, so my friend offered his personal bed sheets and blanket from his hostel. The hotel's manager promised to get the room cleaned with Dettol. I could now peacefully plan my day ahead.
Tip 3: Stay in a cheap hotel near the university area to save money. Carry your toiletries, and bed and pillow covers. Ask house-keeping to mop the room with disinfectant for trouble free nights.

The perfect sunrise
My tour-de-Benaras began with getting up at six and walking all the way to Malvia Bridge to catch the sunrise. Between those temple bells, morning artis, holy chants infused with pure classical singing by a helmsman and the smoke, I had witnessed the most beautiful sunrise of my life. One should walk back to Lanka to have the most famous and scrumptious breakfast, 'Chaachi ki puri bhaaji and jalebi' – all of it for just 15 bucks! Walk a little ahead and the world famous Pehelwan ki lassi is there to lure you. One glass and you are set till the lunch time. After a very heavy breakfast, it is best to walk across the narrow lanes of the city that houses almost 200 temples and hit the ghats.
Tip 5: Take a boat ride across the Ganges to add more charm to your experience. Don't get scared if you see any dead body floating along the boat. They are dead and harmless!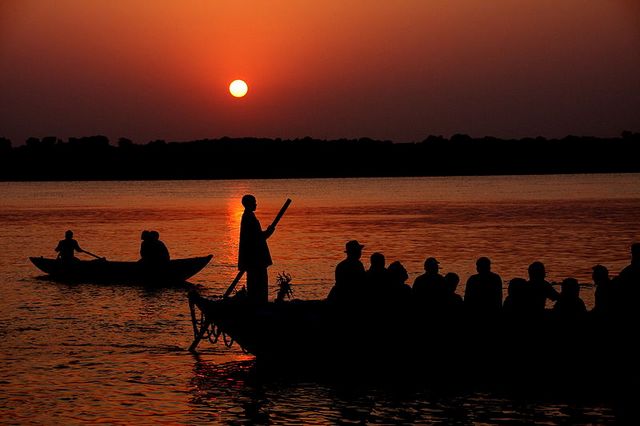 Benaras on foot
I started from one ghat and walked all the way covering Assi, Manikarnika, Kedar and many more. Spend your evening at Dashashwamedh ghat to witness the impeccably choreographed grand Ganga arti. Picture this: a row of priests sitting on raised platforms by the bank of the Ganges with humungous, multi-tiered oil lamps in their hands that move in absolute sync. The heavy Sanskrit chants lending it a perfect background. Strikingly breathtaking!
In your schedule, keep an entire day to spend in Gadhaulia. From Bengali maach-bhaat to Banarsi silk and beautiful curios, you will have to suppress your urge to splurge. This is when you will spend the money that you had saved on the trip. So shop to your heart's content and take a piece of Banaras back with you!
Tip 5: Walk across the city and save money to visit places around Varanasi. Do take long walks inside BHU. Though I am sure you won't be able to see the entire campus, please carry a camera to capture the conjuring beauty of the city.
Har Har Mahadev!