What is fashion – With the herd mentality playing strong in the metro-sexuals's underdeveloped brains, FASHION has taken a wrong stride altogether. People know that they want to follow the fashion, but how to follow it, seems Hebrew to all.
FASHION!
What a word!
Dictionary Meanings: Style, Way, Method, Approach, Trend, Craze.
Well, let's try to define it as per the dictionary meanings. It is THE STYLE you exude. THE WAY you dress-up. THE METHOD you use to get noticed. THE APPROACH you have towards your own grooming. THE TREND that people follow. THE CRAZE that takes over, anything and everything.
This, my friends, is called Fashion!
But it seems, today it is perceived as just the craze, the blindfolded walk to follow the trends, without even understanding and applying the right approach or methods.
Allow me to elaborate in the categories that follow. It will help you to understand my perspective of "BLINDFOLDED FASHION"!
Dressing-up
Many a times I have witnessed utter fashion disasters when women with wrong (read protruding) body types are hell bent on flaunting the totally wrong outfit in the chase to project themselves as fashionable chics. If you have a plump or obese body and you insist on wearing short skimpy dresses with body-tyres bulging out and your thunder thighs screaming in the onlookers' faces, I am sorry to say sister, but you, from no frame look fashionable, you rather look like someone who ought to be jailed before the REAL FASHION PUNDITS see you. Come on girl, you can always opt for a nice elegant flowy long dress that can hide your body flaws and present you gracefully. Or maybe a smart pair of denims with long tops or you can choose a sari, a chooridaar (if the occasion allows you to wear traditional), because such outfits are always a safe bet and make any body-type look presentable. Better still, try and lose that extra meat from your body and then wear whatever you wish to wear. Flaunt your assets when they are in right shape and be proud. It is important to be sensible about your dressing, for FASHION's sake!
Makeup
Just because there is a mushrooming of makeup manufacturing companies and all sorts of fashion cosmetics, it doesn't really mean you have to present yourself to be a guinea pig to all of them. It is a scary sight to witness faces who have used make-up on their single face and body that could suffice a whole city! That too, all the wrong shades and colours that do not go with their skin tones at all, but are just in trend. I fail to understand the fun in walking around the fashion streets looking like a Macaw. If you really wish you experiment with all the products that you may, please make a reasearch on the suitables for your skin and hair, or take the advice of an expert. Painting you nails black, just because it has just hit the market and everyone else in your friends group is doing that, even if it makes you look like a witch, is totally a dim-witted move!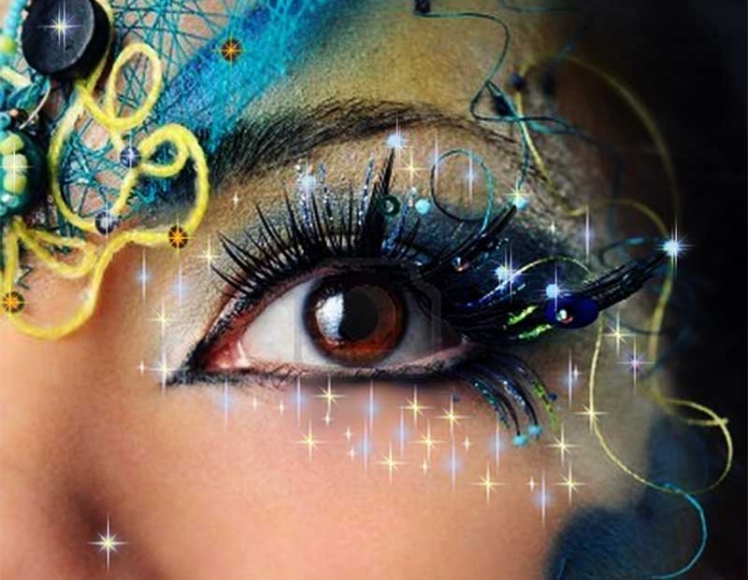 Shoes
If you feel comfortable in sneakers don't feel embarrased to wear them. You do not have to wear shoes those look like ladders to the first floor, only for the reason that all the fashionistas are wearing them. Shoes are one accessory that make you appear confident only if they make you feel completely comfortable. If you are awkward wearing a particular shoe (smitten by the stilletos, wedges and pumps), you will walk like a penguin and there goes the confidence down the drain. Therefore, shun the style or trends, go for the shoes that give you comfort and confidence, and walk around like a diva.
Remember folks, CONFIDENCE is the ultimate FASHION STATEMENT. If you appear secure, walk with a head held high and talk with poise, there absolutely is no fashion accessories you would need to define your personality.
I know that dressing up is always one's own prerogative, but there is an old saying, which holds true even today "Eat of your own choice, wear of the lookers' choice", which means that adorn your body the things that appeal to the eye and bring you appreciation.
Know your body, know your style and go for the right choice!
Happy FASHIONING to all of you!