"Setareh Hosseini"
Setareh Hosseini, who is a makeup artist and also a model, has created  makeup looks based on zodiac signs beautifully and I think it is inspiring enough. She has done it so creatively that it might be difficult for you to remake it.
But one thing for sure that they are incredibly imaginative and amazing.
Can't wait to take a look at your make-up face? Scroll down and also read some points that she wrote along with  the pictures. (Wink!)
1.  ARIES:
Fiery and fiercely passionate, she wears a steel armor and her horns always aim ready for battle. Forever taking charge and continuously looking for dynamic and competition.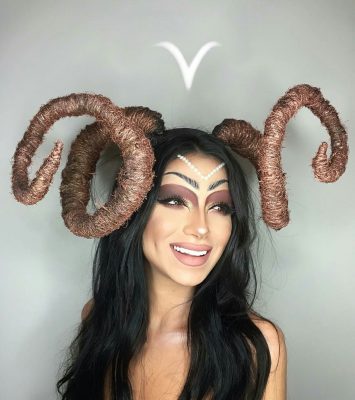 2. TAURUS:
Uncompromisingly stubborn with a strong willed character, great perseverance and determination. She has a hot and fiery temper, and will unleash it when pushed to her limits.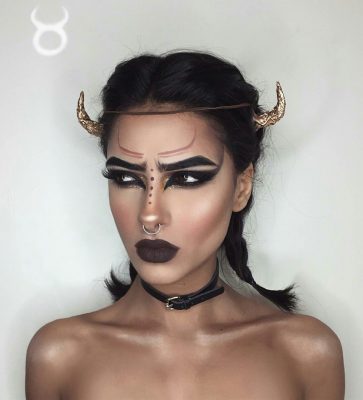 3. GEMINI:
Recognized by her contradictory nature, her mind is always alternating between logic and absurdity. She's a combination of high intelligence, wit and eloquence.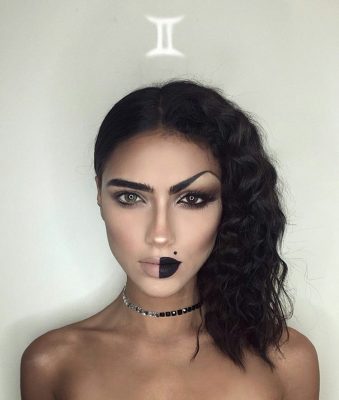 4.CANCER:
She is the tide, the gentle glow of the moon, the waves crashing on the shore. She feels everything deeply, even though she doesn't like to show it.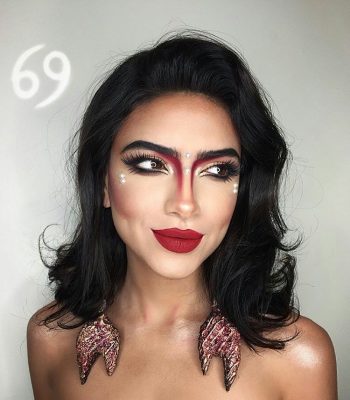 5. LEO:
You can usually pick her out from the crowd- she's the one with the loudest laugh, the brightest smile, and the most confident strut of them all.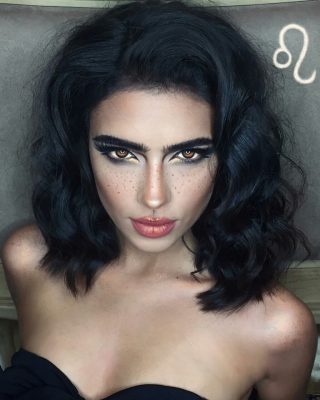 6. VIRGO:
She personifies innocence, purity and justice. Her earthly nature makes her exceedingly clever and analytical.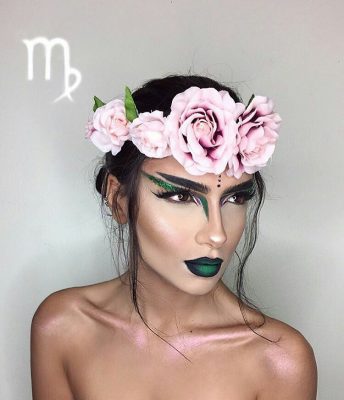 7. LIBRA:
Her charming personality is praiseworthy, her voice melodious, her heart just. To truly understand her, you must understand the riddle of scales; forever balancing thoughts and emotions.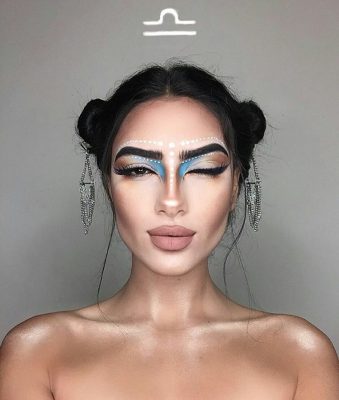 8. SCORPIO:
It's all in her penetrating stare. Dark and calculating, her eyes are foreboding yet hypnotic. Powerful, passionate and intuitive. She wears strength and darkness equally well, half goddess, half hell.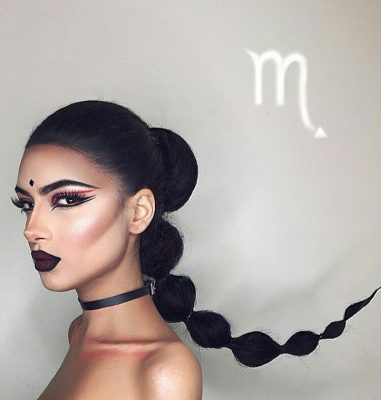 9. SAGITTARIUS:
She's a restless wanderer; always hunting for new ideas and experiences. Her arrow symbolizes her desire for direction and a higher purpose. She's the maven of adventure, the learned healer whose higher intelligence forms a bridge between heaven and earth.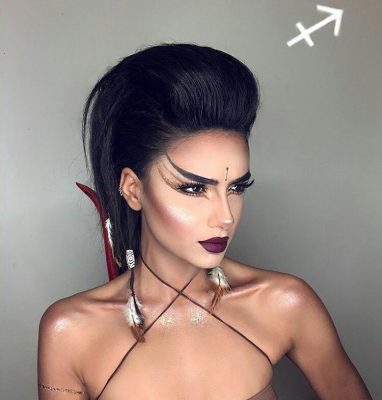 10. CAPRICORN:
Her determination is admirable, her self-containment powerful. She's concrete ambitious and in charge. Always leading loyalty and achieving relentlessly. No mountain is high enough for her to climb, and her love is as stable as the earth.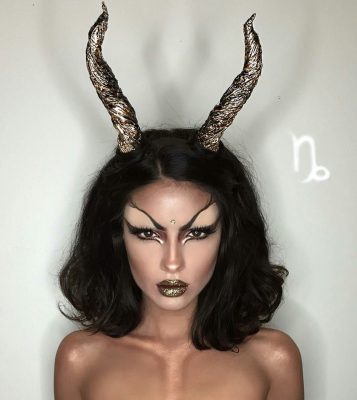 11. AQUARIUS:
She's a mad scientist in her lab, inventing and creating night and day. Her rapid influx of thoughts and subsequent surprising actions make her unpredictable and rebellious.
12. PISCES:
Ethereal and deeply mysterious. Her mind swims at a depth most would drown in. She's always floating in opposite directions, this represents her soul's duality. She is the ultimate enchantress & her heart is an ocean of emotion, always dreaming of realms that only she may enter.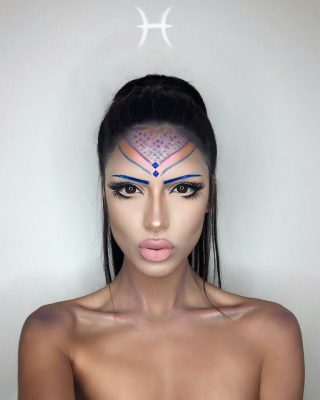 I know you can't wait to recreate your make-up look all by yourself (Wink!)
Also, what do you think about Setareh Hosseini and her work? Let us know us know in a comment.