Mobile keyboard apps – there is a myriad of keyboard apps and devices that provide an enriching typing experience to a smartphone user.
From chic swipe layouts to the tactile traditional ones, there are ample keyboard options for today's smartphone user.
While some help in saving time by rendering gesture & voice recognition options, there are others that aim at enhancing typing speeds. Most of the keyboard apps use predictive wording and adapt themselves to the user's frequently used words & preferences.
For all those who wish to quit the keyboard which came pre-installed on their smartphone, listed below are some interesting keyboard options:
Swype
In all probabilities, once the user gets used to the Swype way of typing, he/she wouldn't want to switch to another form of typing. This keyboard renders an innovative approach by enabling the user to drag fingers over the letters they wish to type, with the app offering a myriad of relevant wording options. Other features of Swype include vibration duration, set long-press delay, entering words from 2 languages simultaneously, Talkback, Explore by Touch, and much more.
SwiftKey + Emoji
The SwiftKey keyboard comes loaded with three settings – compact, full, and thumb. While the compact version allows one hand or gesture typing, the full mode enables two-handed typing. For the thumb version, the keyboard splits into two parts for typing with both thumbs. It also offers almost 800 Emoji characters and some intelligent auto-corrections.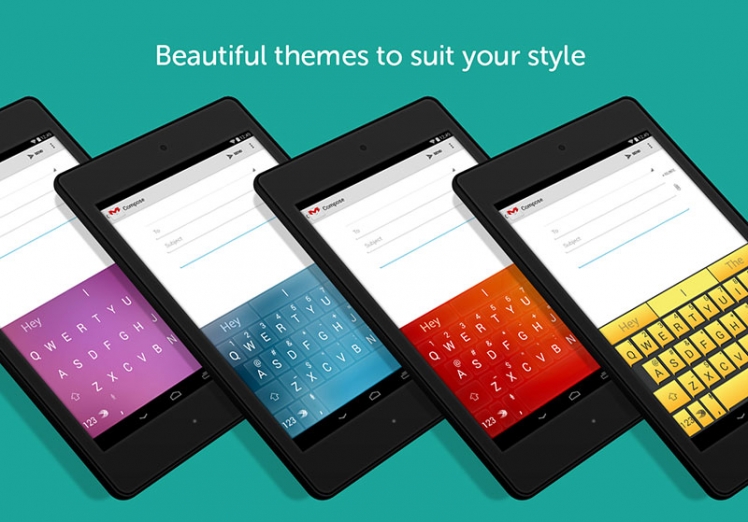 TouchPal
The TouchPal keyboard offers various gesture input possibilities such as TouchPal Wave that increases typing speeds, flipping actions that give access to emoticons & smileys using the space bar, and much more.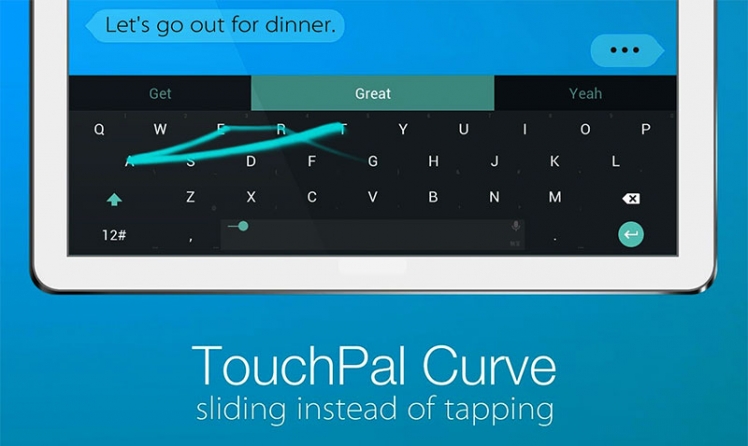 Adaptxt
With a spacious & airy interface & translucent graphics, the Adaptxt provides remarkably innovative features such as removing accents & diacritics, posting straight to Facebook or Twitter without launching the specific app, private mode which doesn't store certain words in the dictionary, and more.
Universal Portable Mobile Keyboard
Microsoft recently unveiled the Universal Mobile Keyboard that is compatible with Android & iOS mobile phones as well as Windows based tablets. Equipped with a built-in stand & easily detachable cover, this intriguing device allows users to work simultaneously on several gadgets by simply hopping from one OS to another. Having a rechargeable battery capable of providing enough power for 6 months, means that the device won't juice out the phone or tablet's battery. Its indeed a great alternative to downloading an app, which may, otherwise, eat the battery as well as the space of the smartphone.
Ginger
Available for Apple & Android devices, the Ginger keyboard app predicts words & reviews the text while typing. This writing enhancement app enables the user to write quickly and correctly.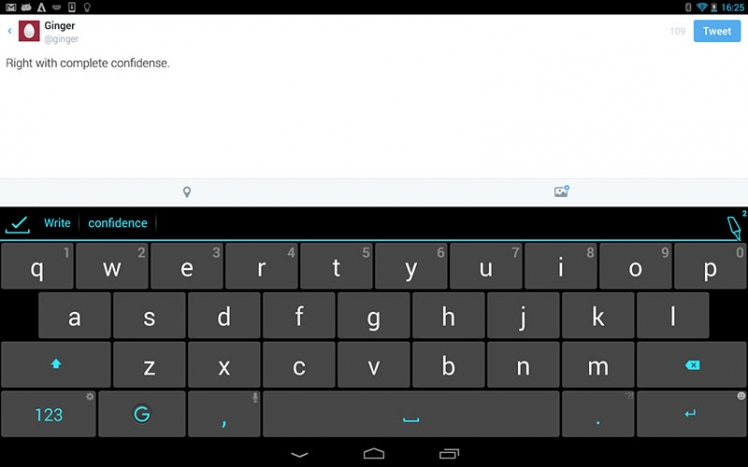 If one is on the lookout for a keyboard app, there is a plethora of options available for various user requirements & preferences. One can keep changing the keyboard interface, until one finds the best layout that meets the user's habits and typing patterns.