"Life Story Of Alom Bogra "
Alom Bogra aka Hero Alom is a big celebrity and a new-found internet's sensation.
For those who have no idea about "Hero Alom", let me make it clear- Hero Alom is a talented man, who is especially known for his popular music videos on Facebook and YouTube. He has garnered a lot of media attention these days and people are appreciating his work.
Let me tell you- His real name is Ashraful Alom and was born at Eurila village under Bogra district in Bangladesh.
He also runs a successful cable TV business called Sokal-Sondha Cable Network.
Take a look at him.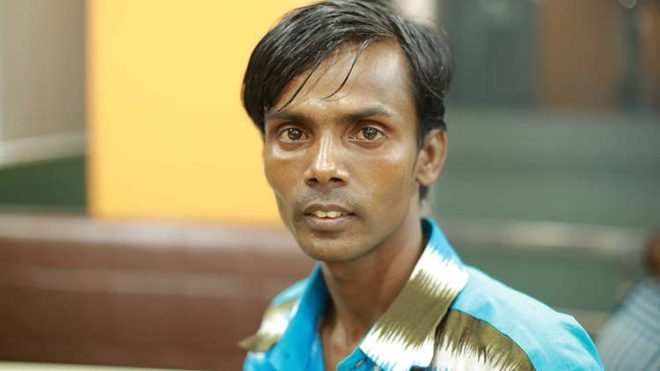 Hero Alom is a rising star and definitely a self-made man. According to the sources, Alom knew that he neither had looks nor physique, but his passion to be a hero brought him so far. It was back in 2008, when he produced his first music video. He became famous over-night when someone shared his video on social media. It became viral and since then, there is no turning back. Now, he has created more than 500 music videos.
Check out his video.
https://www.youtube.com/watch?v=jAkJn10Nz9I
Early Life Story of Alom Bogra: He was 10 years old, when his father remarried and abandoned him and his mother. To give his mother a good living, he started selling chanachur. He failed in the exam when he was in class VII and decided to work. There was a small video shop and after selling Chanachur, he used to go and watch videos. Once the owner decided to sell his shop, but Alom insisted him to give him the shop.
Alom purchased the shop and started handling it till late at night. A person name Abdur Razzak, who was a regular customer, adopted him. Till that time, cable TV came into existence and he started his own business.
Popularity: His videos are very-popular and now people are contacting him, to involve him in their music videos. He also starred in 2 movies, he sang a rap song, did 2 TV shows and also 2 commercials.
"True Hero": He was very young when he started working hard, by handling two businesses and look where he is now. He used his success platform, to fulfil his dream of "modelling". Despite his looks, he never gave up. His music videos features "Many beautiful ladies", some of 'em even refused to work with him. But, he always make sure to pay 'em more and get his work done.
In Bangladesh, he is a true star and is working hard every-time.
Seriously, people are appreciating his work and some are even saying that, he is an inspiration. Some might not find any humour in his videos, but he doesn't care about what others have to say, he is trying to accomplish his dream. And also, he will keep doing his own thing, because there are many who REALLY appreciate his wonderful hard work. 
This was all about the life story of Alom Bogra. Do you have any queries? Leave a comment below.