Let us help you take a self-picture so beautiful, your ex will slap himself/herself for leaving you. Ready to be click-happy?
So it's been a while since you have changed your DP (Display Picture, duh) on Facebook and Twitter. You're dying to click a really flattering selfie (self-picture, double duh), but are having issues getting the right angle out. Well, fret not! We have just the right thing for you…allow us to help you take a picture so beautiful; your ex will slap himself/herself for leaving you. Ready to be click-happy?
Relax your jaw line:
When you're taking your own picture, you're bound to tense up a bit, which is pretty common. But in order to get a really nice picture out, relax your jaw line. Many professionals would tell you to relax your face, but the trick lies in keeping your jaws from wavering. Take a deep breath before posing and you're bound to give a professional model-esque shot for sure!
Play with lights and shadows:
You may be a mediocre photographer, but when you play around with lights and shadows, you will come across as a professional. Arrange your camera in such a way that shadow falls on one of the sides of your faces (preferably, the flawed side). For instance, if you have acne, blemishes and tanning on your left cheek, hid it with lighting and shadows. This will not only save you from Photoshopping troubles, but also add a bit of zing to your pictures. Since selfies comes out with practice, take a series of snap because zeroing-in on the perfect shot. Always use tripods to steady the camera as that will help you indulge in experiments.
The arm rule:
Whatever you do, don't bring half of your arm/fingers/palm into the snap. Always keep your camera/mobile phone on a surface and never make the mistake of holding it in your palm. The 'looking directly into the camera' pose with your arm acting as a photobomb is the worst form of selfie ever. It looks juvenile and silly. If your arm does seep in, make sure to crop it out before uploading on popular social networking sites. And whenever anybody looks at it, they come to know that it's been clicked by you. Please stay at an arm's length from such disaster. Hear?
Flatter your features:
The idea is to play up your best asset. If you have almond-shaped eyes, click a picture that captures your eyes in 3/4th of the frame, with rest of your features making up the remaining. This way, your eyes will pop and add life to the picture. If you have sensuous lips, position your camera below it so that they look even fuller. Those with a strong jaw line and go for profiles with your head slightly tilted at an angle, so that your jaw line is most prominent. A quick tip to make your eyes come alive is to think of some really touching incident from your life, before the timer goes off. It will add certain sheen to the whole setting.
Get a mirror
Yes, in order to see what you're actually clicking, you need to face the mirror. This is rather tricky and requires many attempts as you can't have the phone/camera in the frame. Mirrors are fantastic to practice poses as well. So always check your posture and pose before framing. And don't forget that mirrors work on opposites!
No flash, please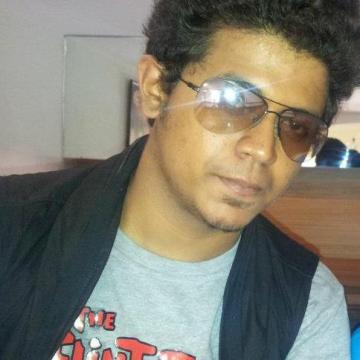 Selfies with the flash on should be made a punishable offence. They bring out your blemishes and make you feel super flawed. Your pimples and acne will look more enhanced and 'in-your-face' (pun intended). Turn off the flash and let the natural light act as the perfect catalyst.
Did you manage to click a selfie by following these tips? Shout out to us in the comments section below.